I stopped by Win Dixie this evening looking for steaks, and it was either really thin ribeyes or these monsters. Not wanting the thin ones, I decided to go big.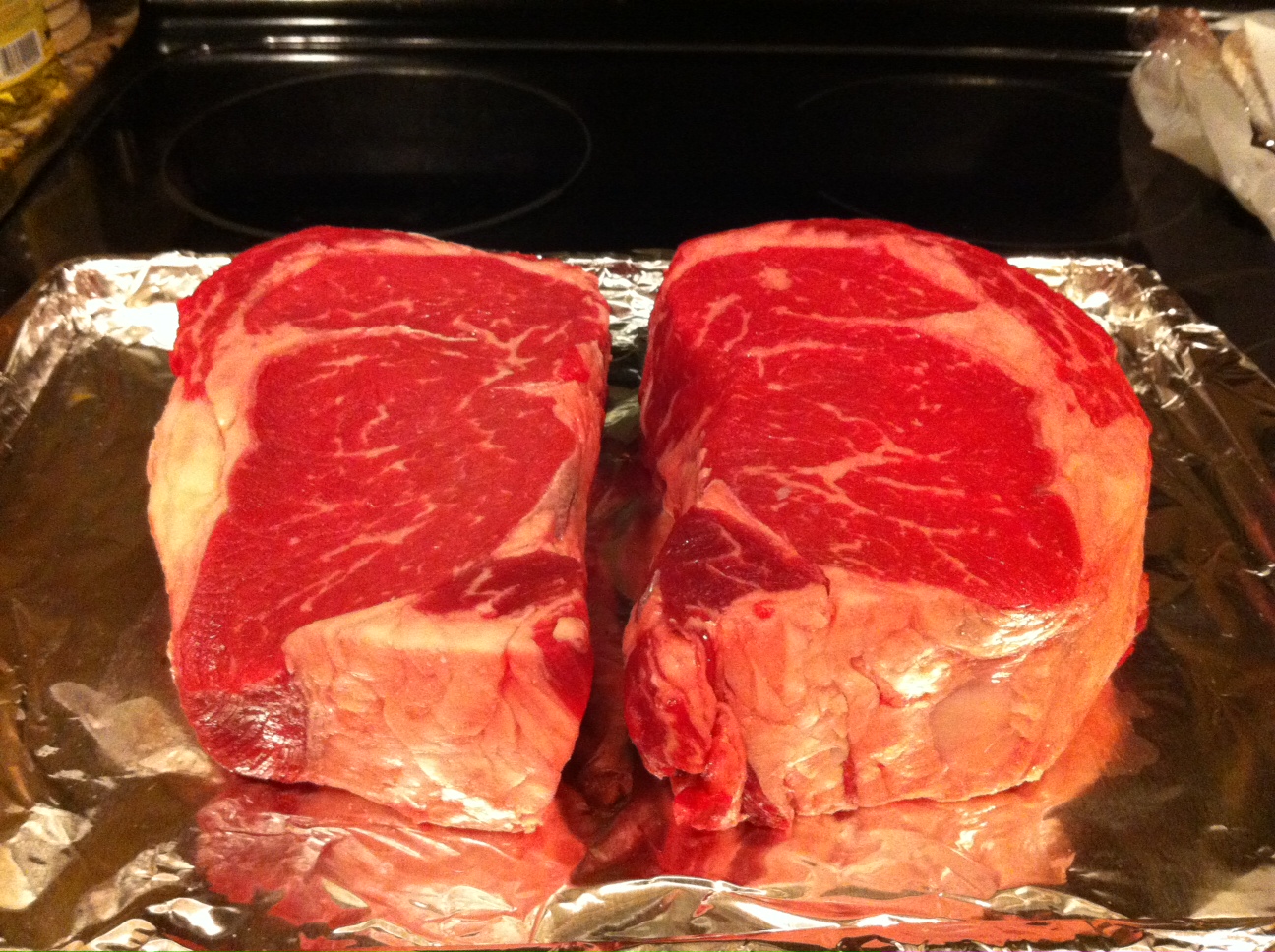 about 40 minutes indirect slowly rising from 225F to 300F, and then 2 minutes per side at 500-600F raised direct.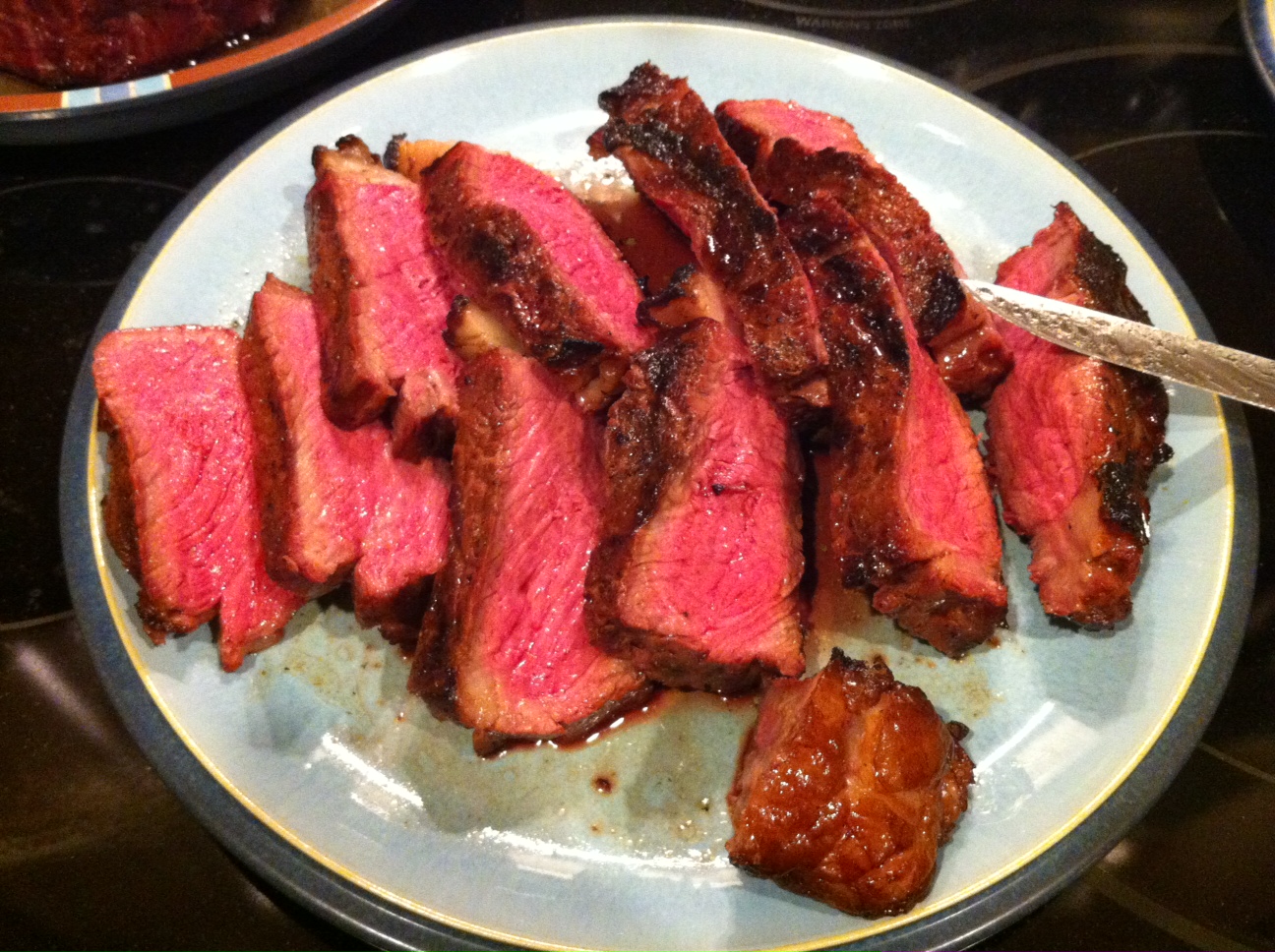 The big one is not quite done (only 110F when I pulled them). That's fine...because it's dinner tomorrow...and now I can reheat it without overcooking it.