ok....the 4 week wait is finally over. Slow cooked (275* with no wood for smoke, NO SEAR)...drippings used for mini Yorkshire Puddings. 1st shot is 14 day, then 21...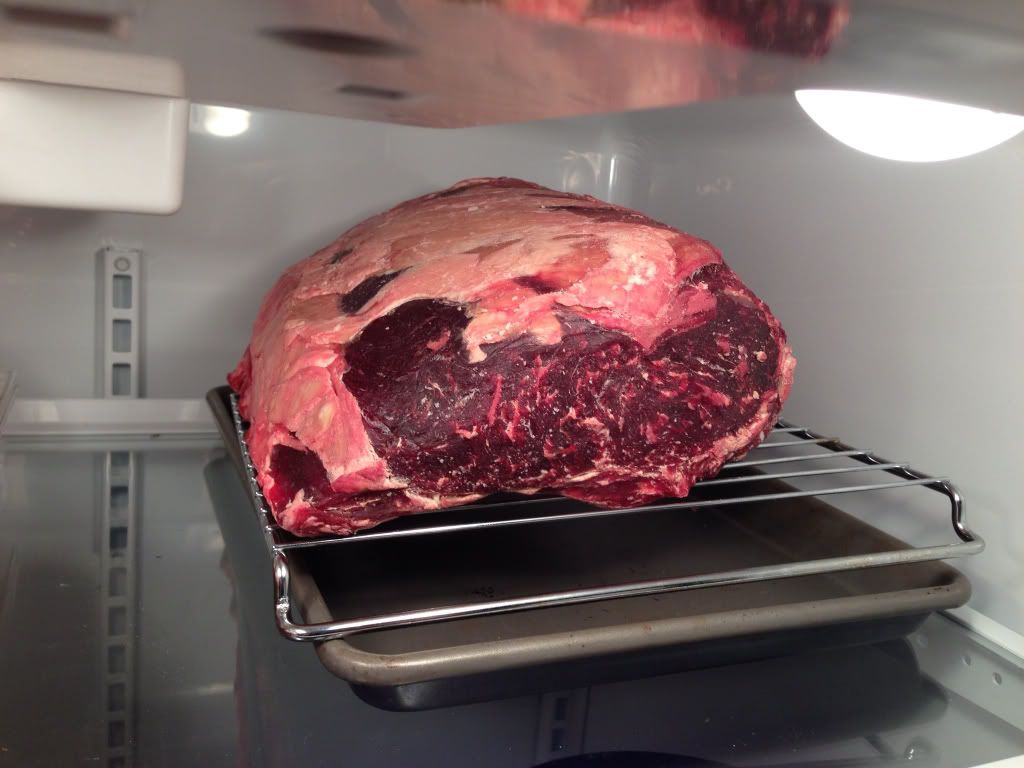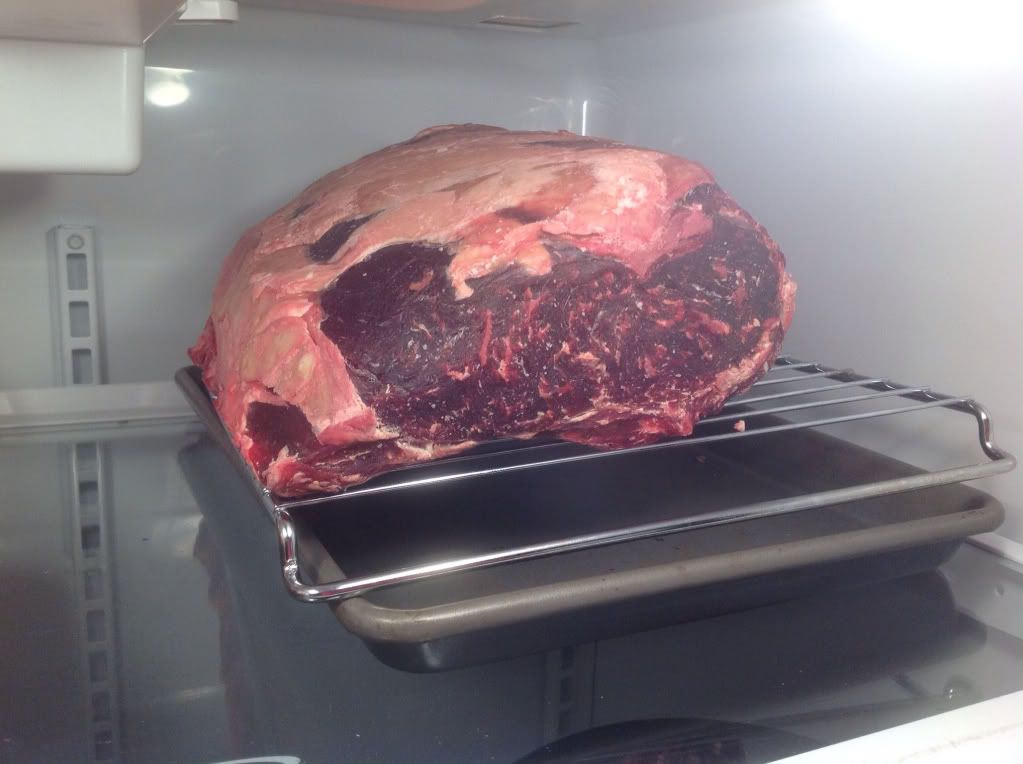 finally....28 days.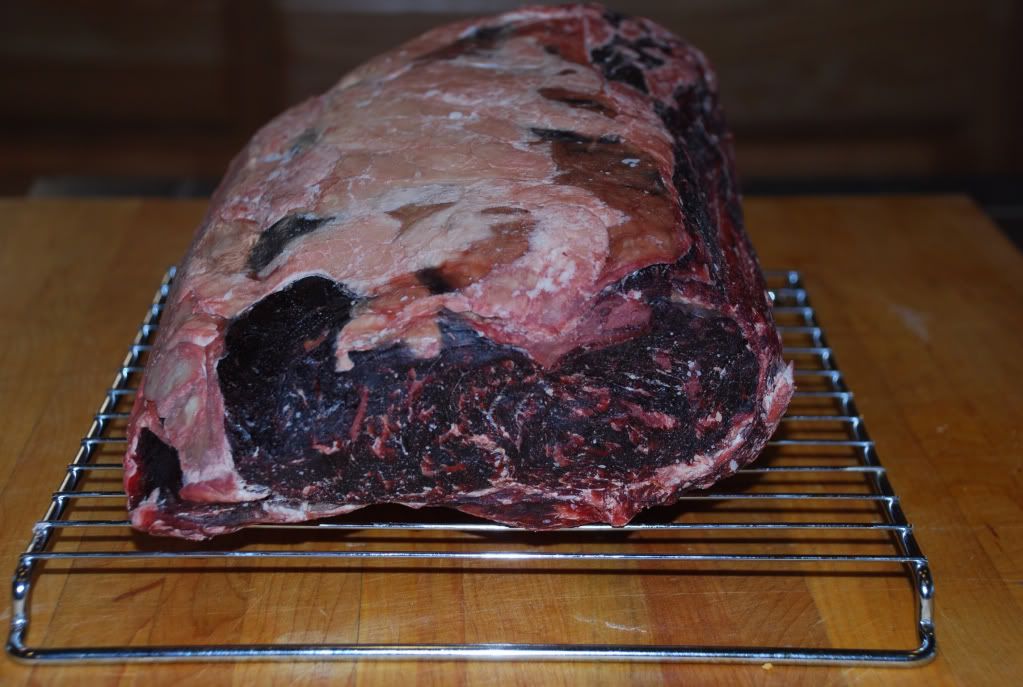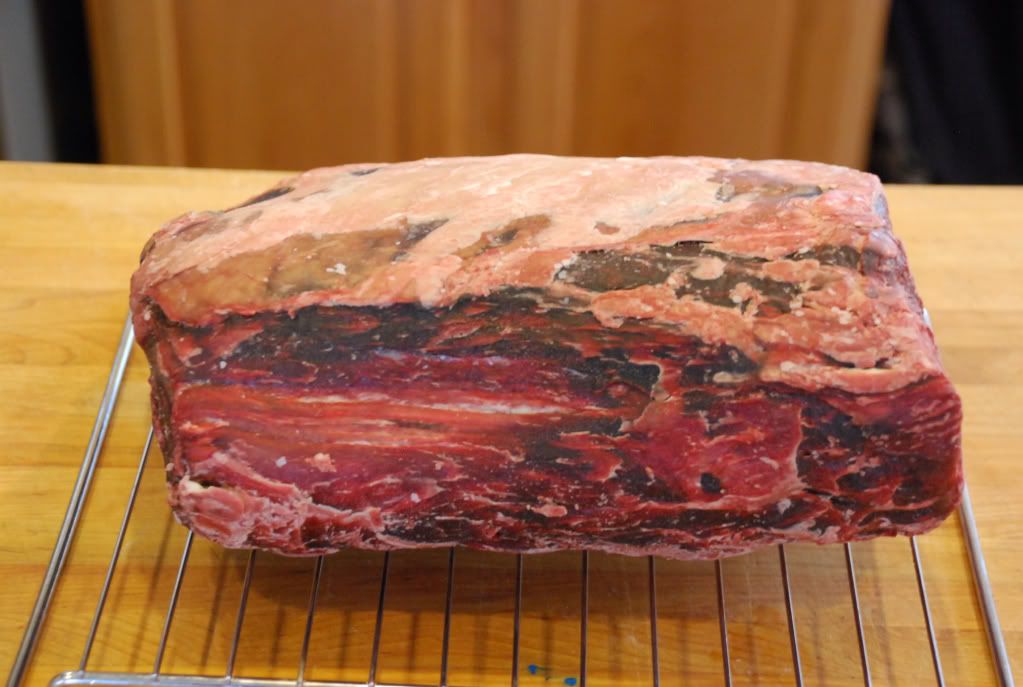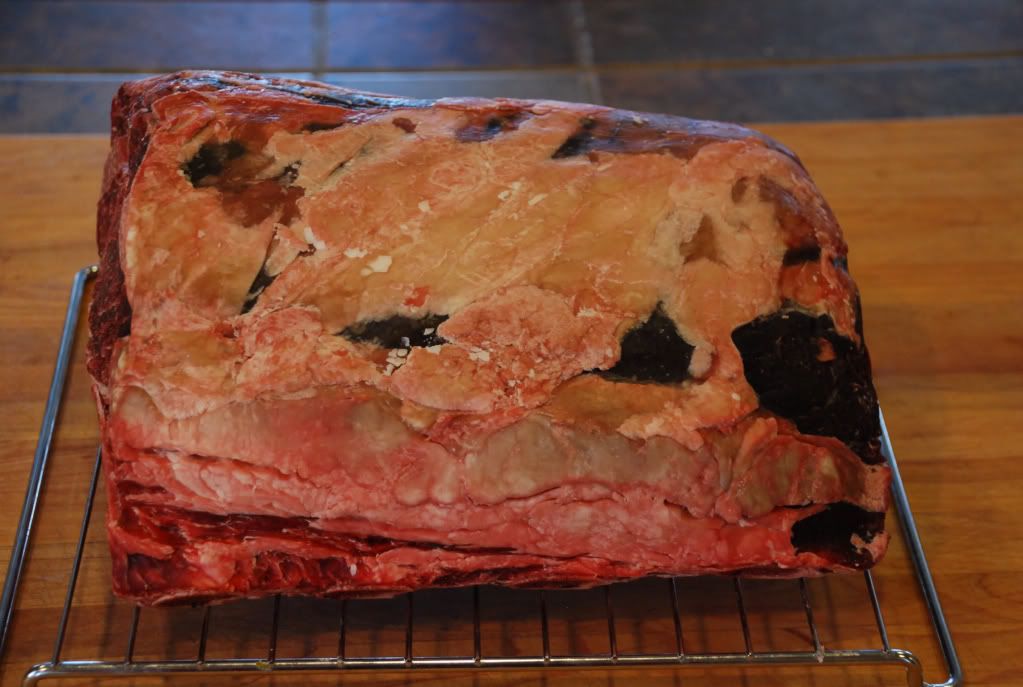 all trimmed up.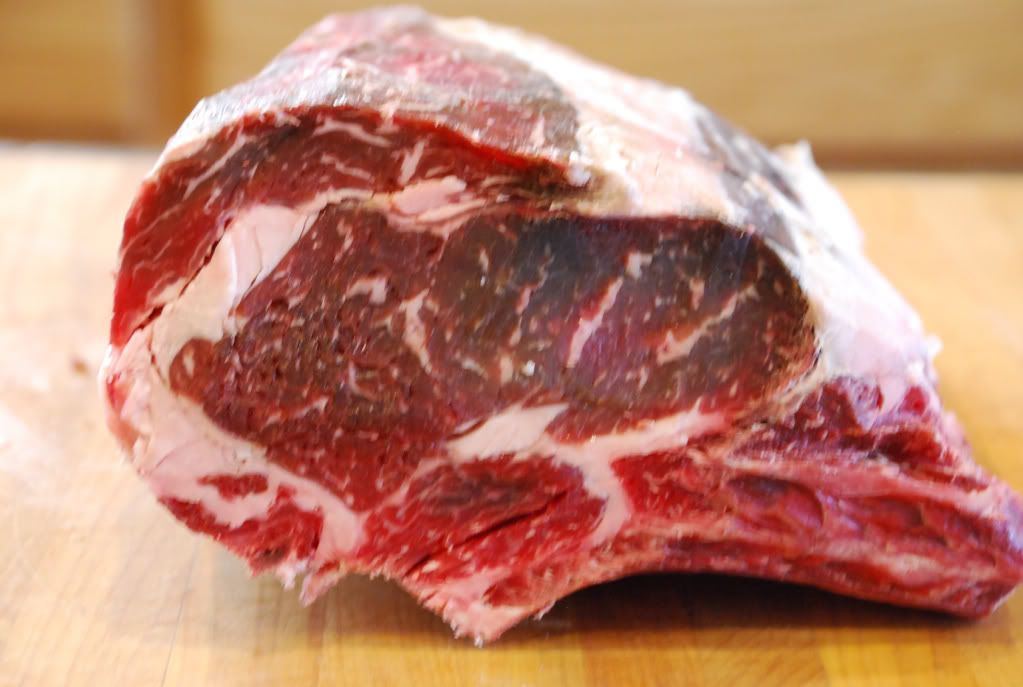 removed from the bones and retied back up for easier slicing and rubbed down with a paste of EVOO, kosher salt, black pepper, garlic, onion powder.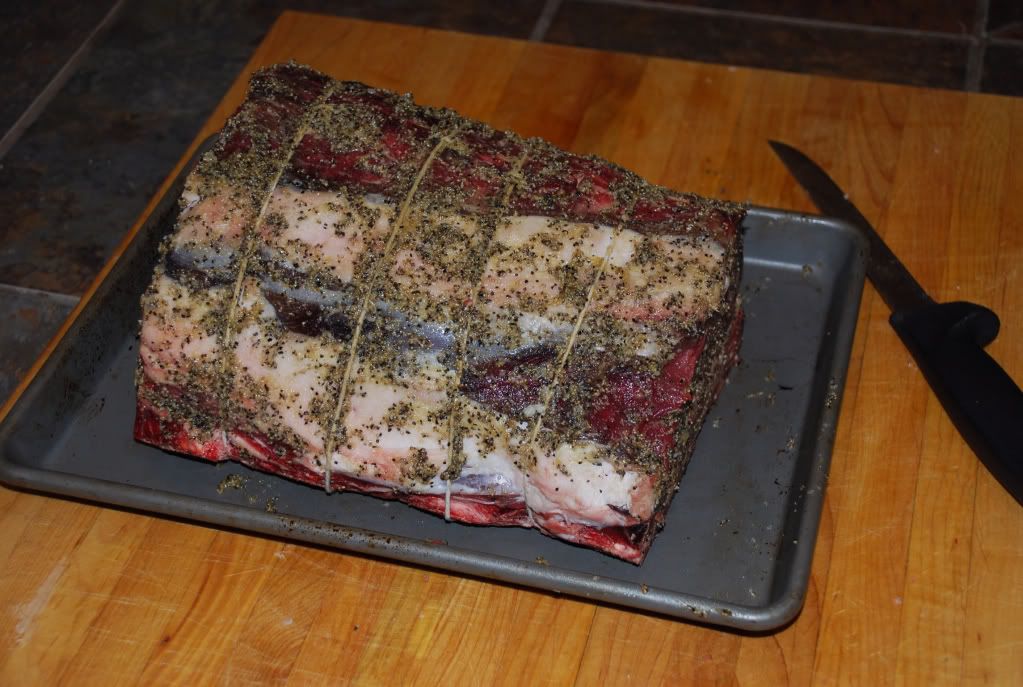 after Egg, rest, and sliced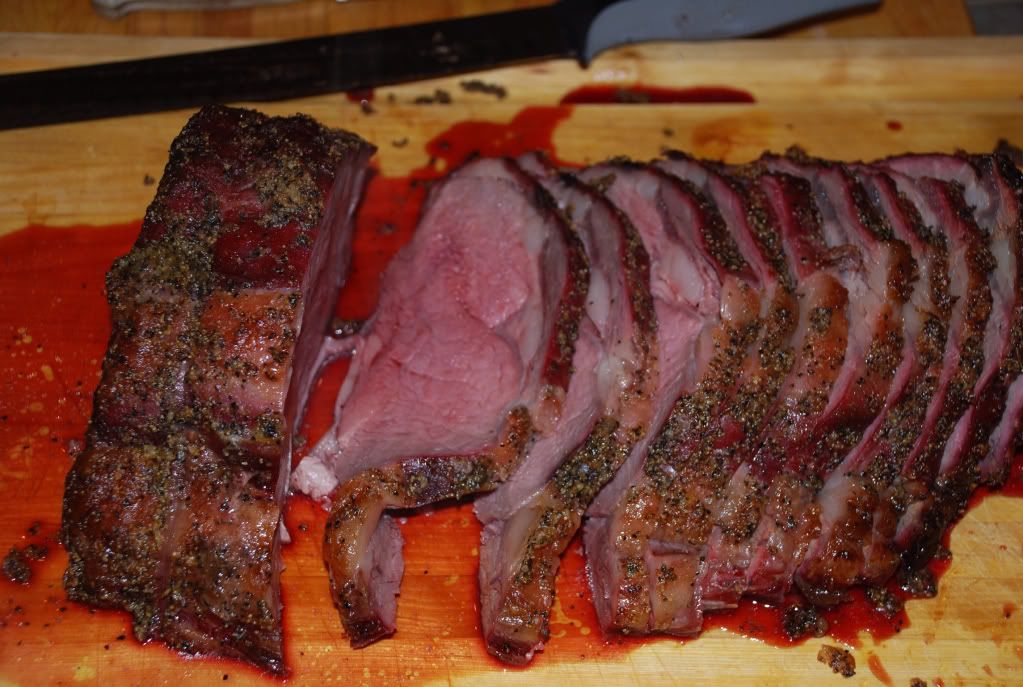 served up with mini Yorkshire pudding, creamy polenta, and sautéed green beans.
best beef ever. the aging process is so worth it. much more concentrated beef flavor. started with 9 lb roast and after drying and trimming, ended up with 7 lb 3oz. Merry Christmas Everyone!!!