Cured and smoked everything myself
. Fun food week.
1) fresh ham cured 7 days then smoked 7 hrs over apple. Unreal. Was destroyed in 20 minutes.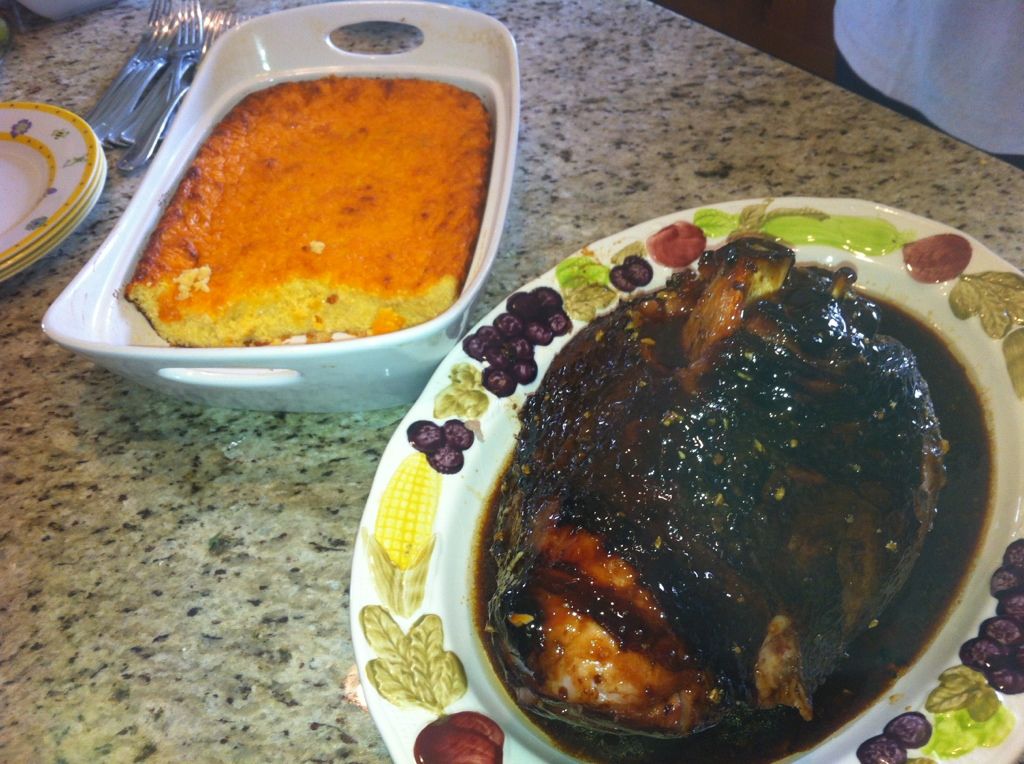 Nothin' left but the bone:
8lbs of Belly. 1/2 savory 1/2 sweet.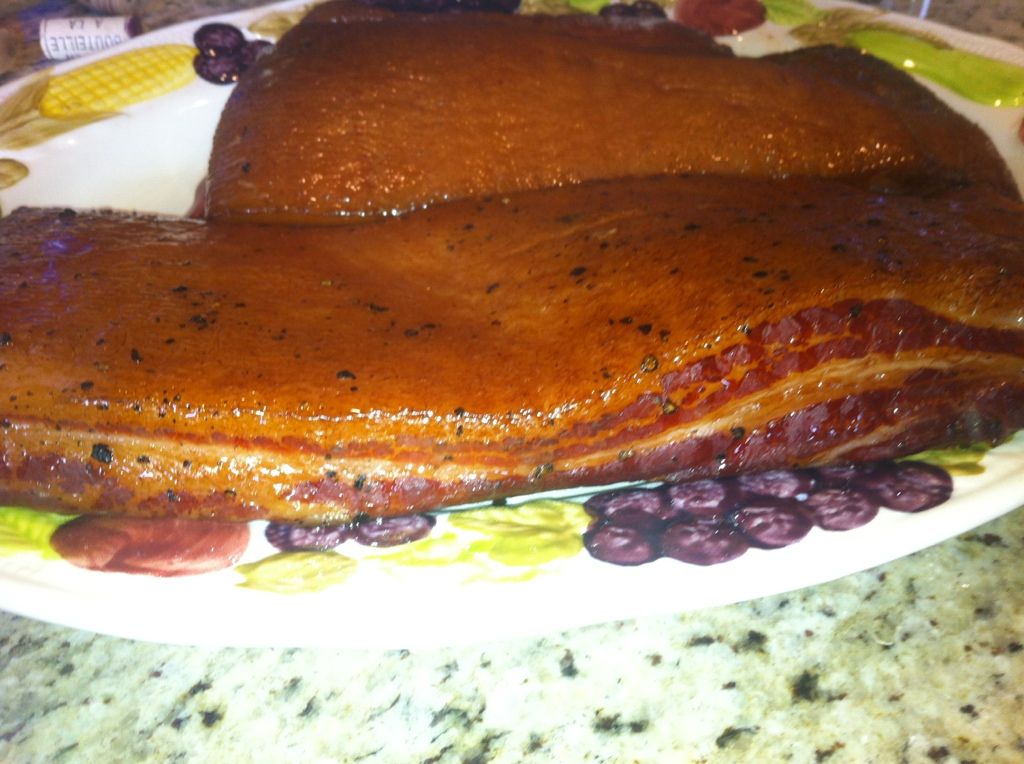 Little belly snacks before dinner: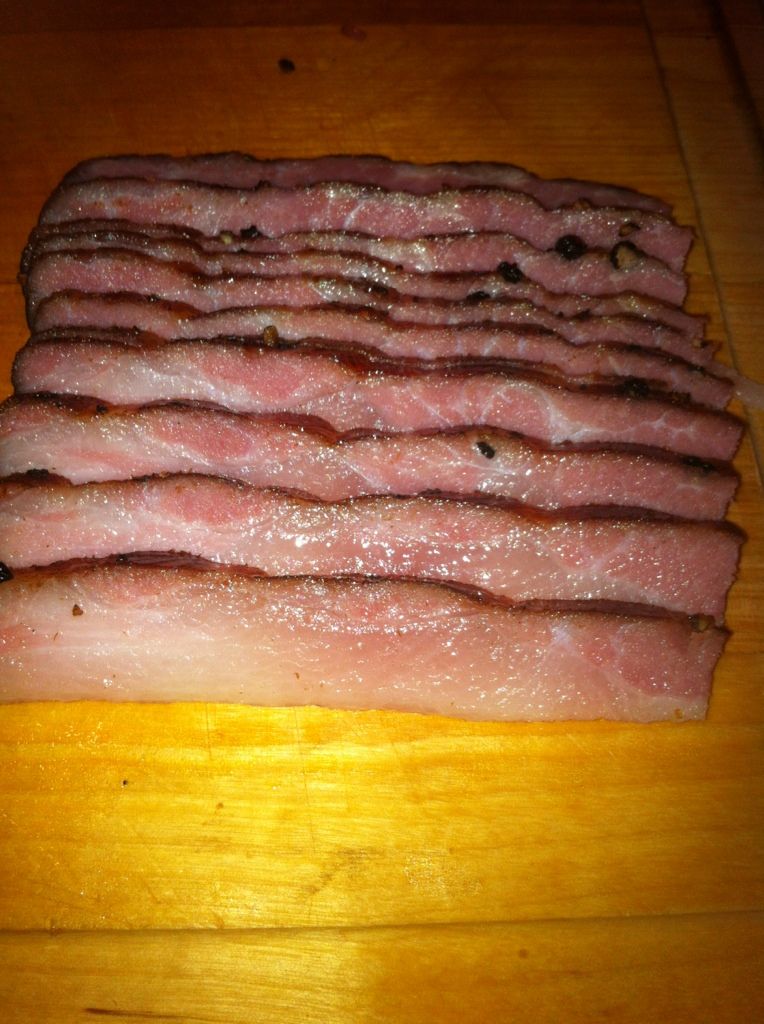 The ham was unreal. Like crazy good. Bacon was good and fun to do but the ham overshadowed everything else for the day.
Happy T day everyone.