To break in my new Permatex gasket...so far so good...I think im gonna like having just the permatex on as a gasket. Raised direct on top of AR...400* with a peach chunk for smoke and served with a sweet and sour peach sauce. The naked egg showing off the fresh orange!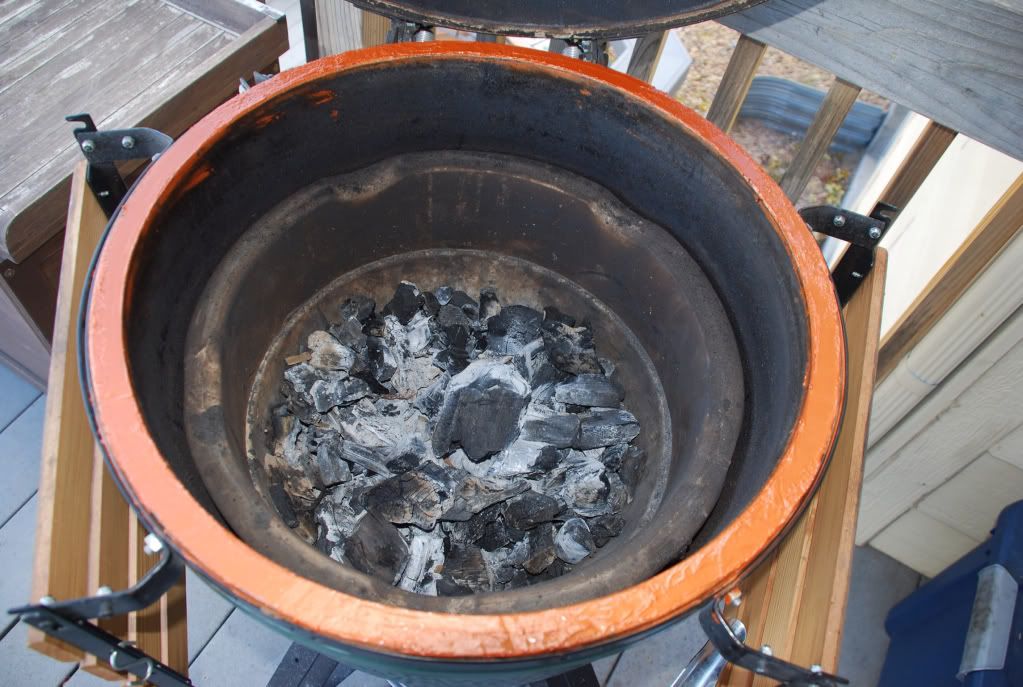 For the sauce, I melted a little peach/bourbon jam and stirred in some rice wine vinegar to balance the sweetness.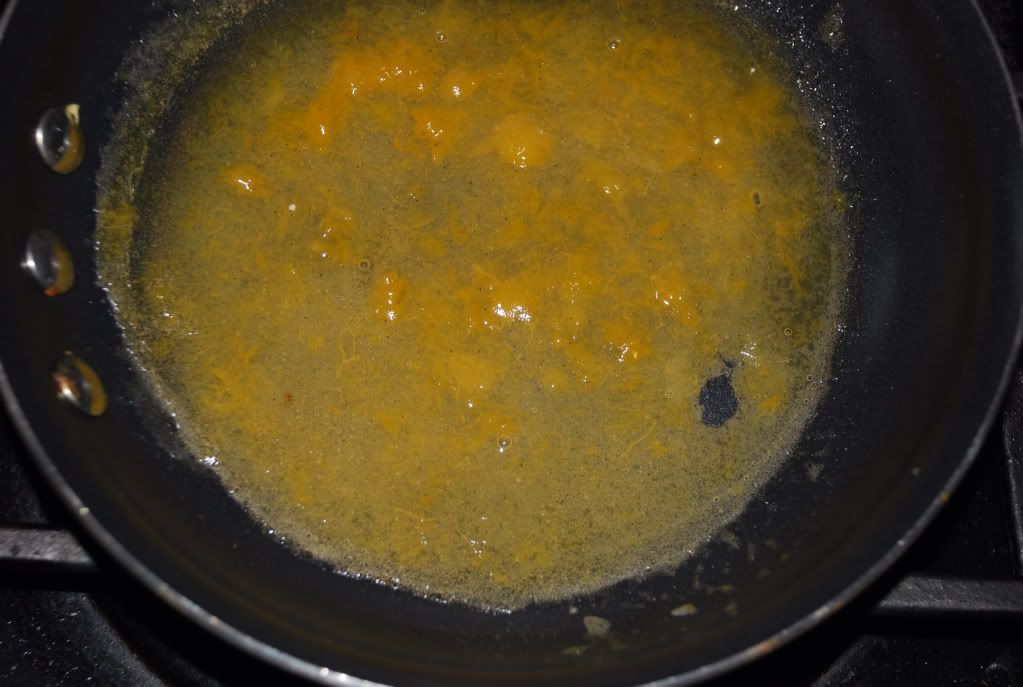 Chicken's all done.
Plated with the cauliflower (roasted in a foil pan on egg while chicken cooked), green salad, and sauce spooned over breast medallions and thigh.