So I haven't contributed anything since I smoked my Mac and cheese but tonight I feel like sharing. Got 2 prime boneless ribeyes from Costco and left them on the counter for 2 hours to warm up. Standard trex with a cheap grid from a portable grill right down on the coal. Heavy dosing of kosher salt before the sear. 2 minute sear dome open (45 degree turn at 1 min to give cross hatches). Pulled and rested for 45 mins. i coated lighty with pepper, garlic and a few dashes of worcheshire on each side during the rest. threw down an oak chunk and roasted about 4 mins a side raised grid 300 dome until 128 internal. After the flip I like to toss a small pad of butter it gives a nice color. Served simply with steamed green beans and Sam Adams imperial stout. Beer has a nice coffee smokey flavor to go with the steak.
Nicely marbled steaks my wife hates it cause I pick through all the packets to find the best one. These were about and inch and 1/4 thick.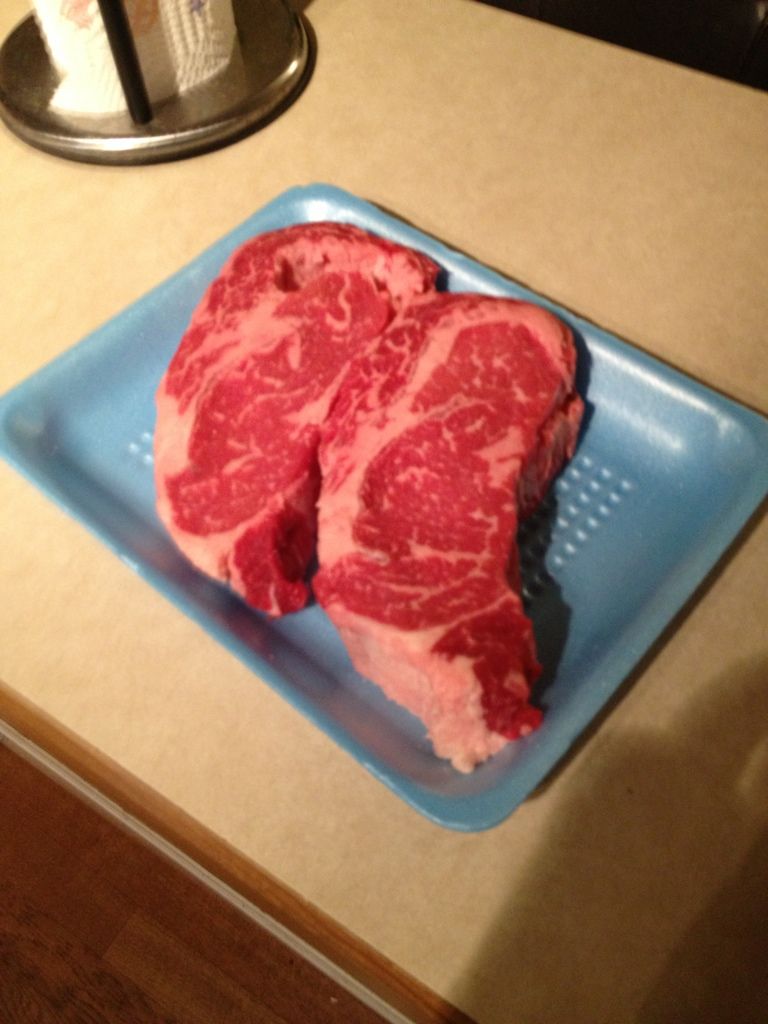 Nice hot fire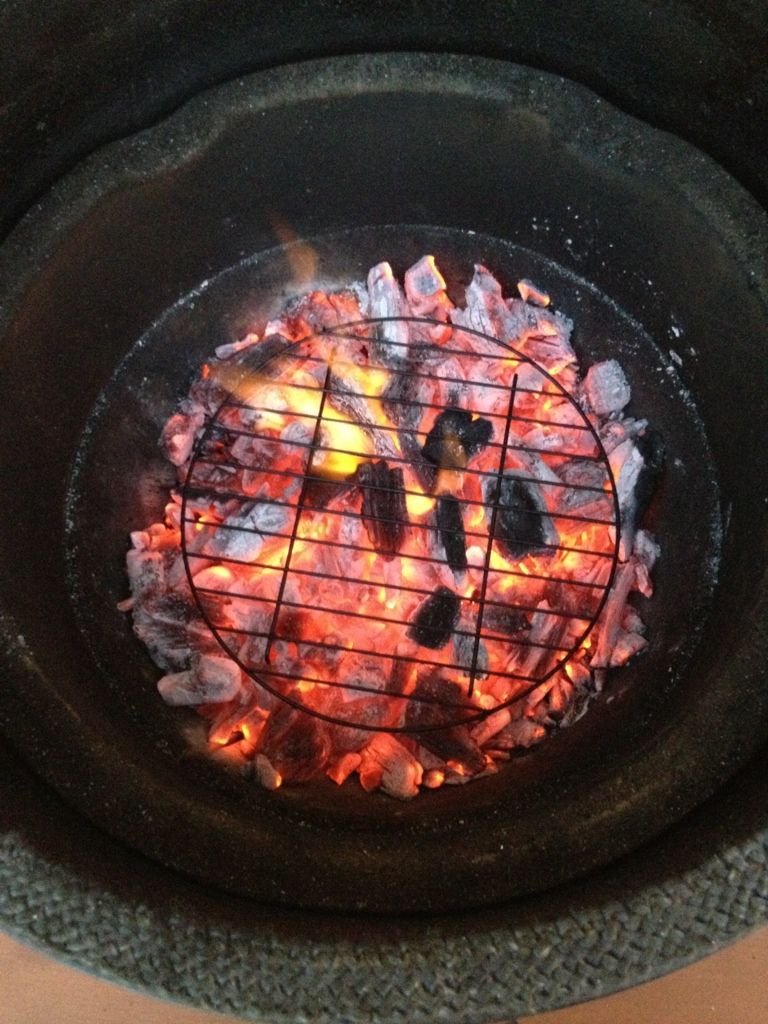 Post sear I really need to buy a cast iron grid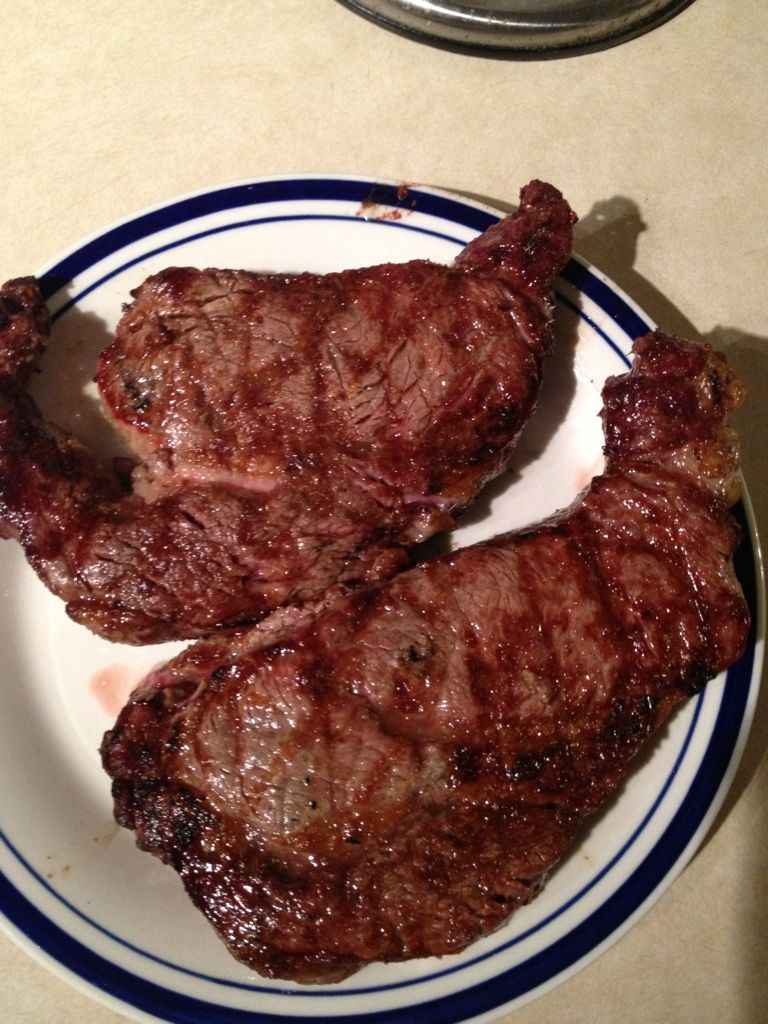 Roasting with some yummy butter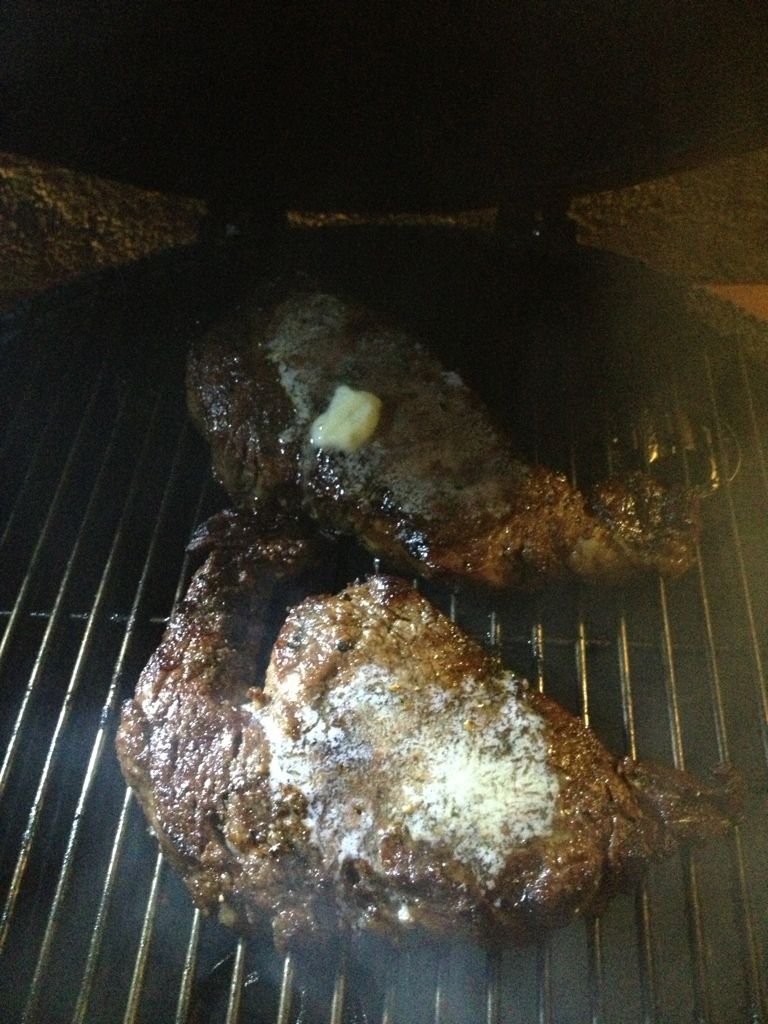 Final product
Sorry no cut pictures once I cut into it I only came up to breath like 2 times.
It was delicious and my wife says they get better every time. We eat this about once a week if not more it is definitely a household favorite and it is all due to the great help I have gotten from this forum.