Just your run of the mill overnighter for a couple of butts on the Medium. Temp got a little low during the night so they took 15 hours, but came out mighty fine. Nothing like the smell of those things in the dark early morning!
Rubbed and ready....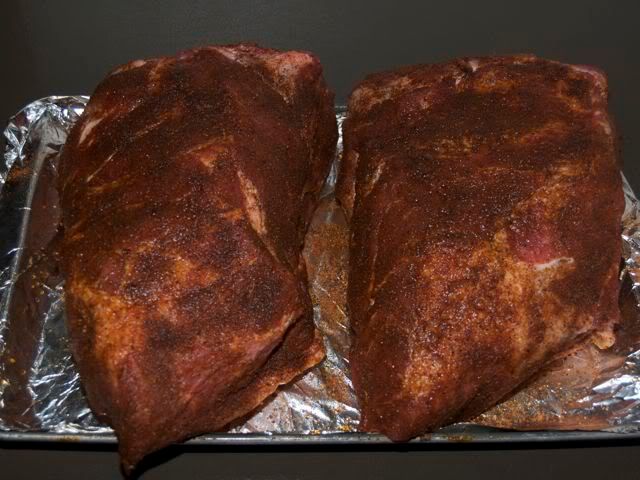 On the Medium....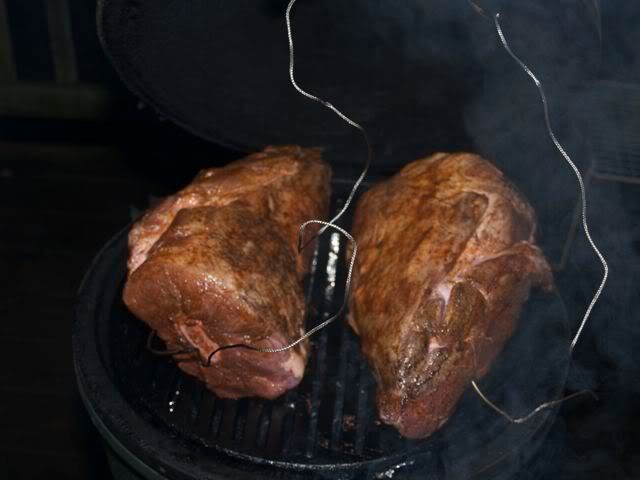 Done! 199 and 200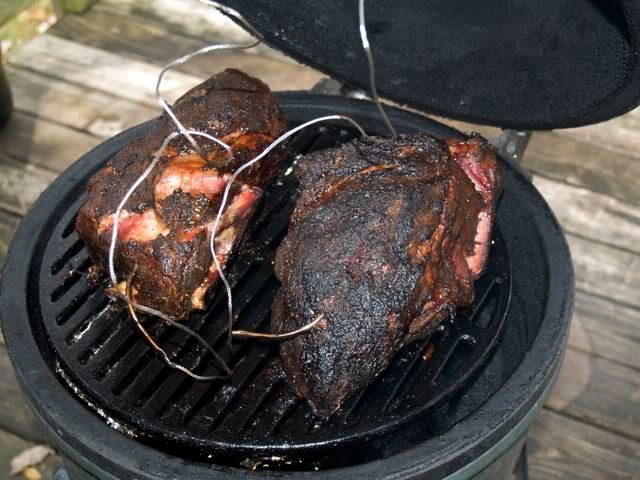 Dizzy Dust for rub and pecan for smoke. Good stuff!