First of all i would like to thank all for the advice on this cook.. Also a special thanks to Richard for coming over to help with my 4th of july party and pig cook.
The cook was a huge success, Porky cooked for about 14 hours at 225 with VERY LITTLE GREASE in the pan under the V-rack.
The Digi Q was my first use and I had a few problems with it shooting up to 250 put then it would come right back down but for the most part made this cook very easy. I would say i just need some time to get a feel for the seting on the damper.
once we pulled the we let it sit for about 30 min had a few photo ops and then opened it up the pork fell right off the bones and was super most and flavorfull. to recap i used apl chips and a light dry rub ( I would not change one thing for the next one!!
well enought with the typing and I will let the pics speak for them selfs enjoy and I hope every had a great 4th of July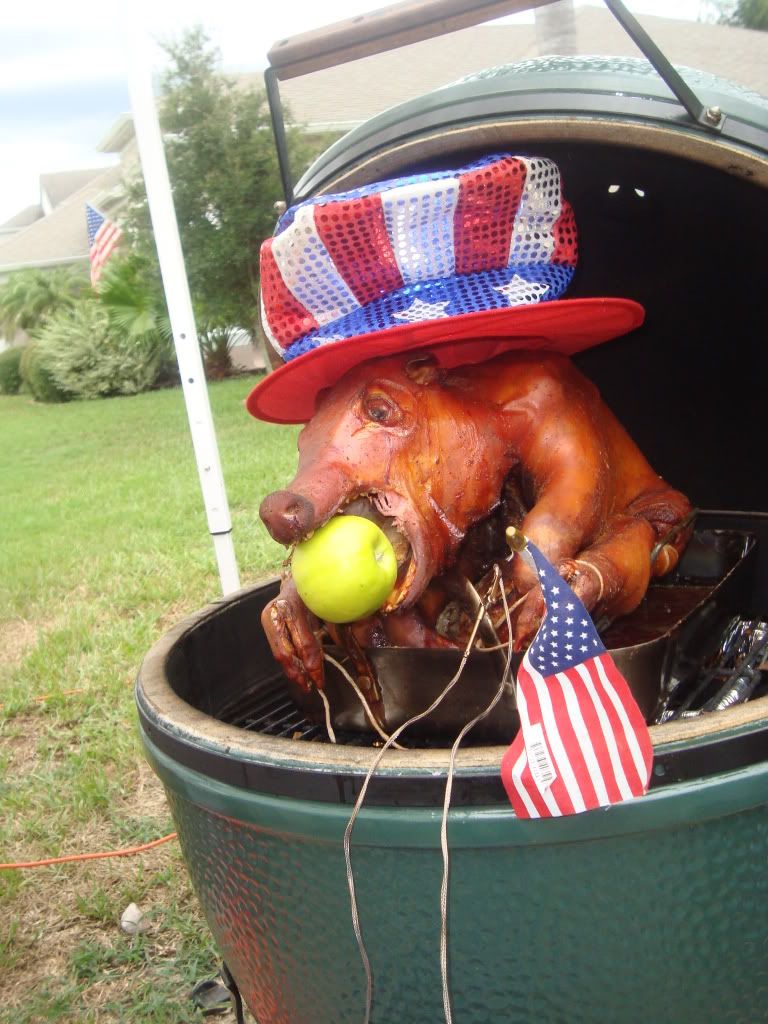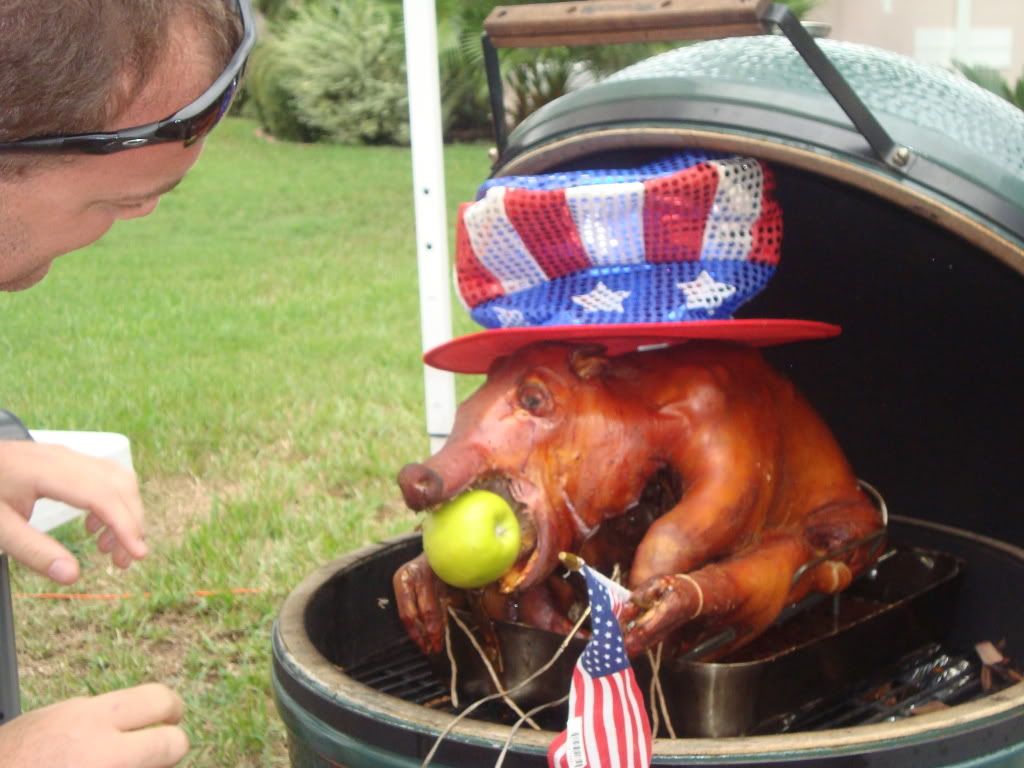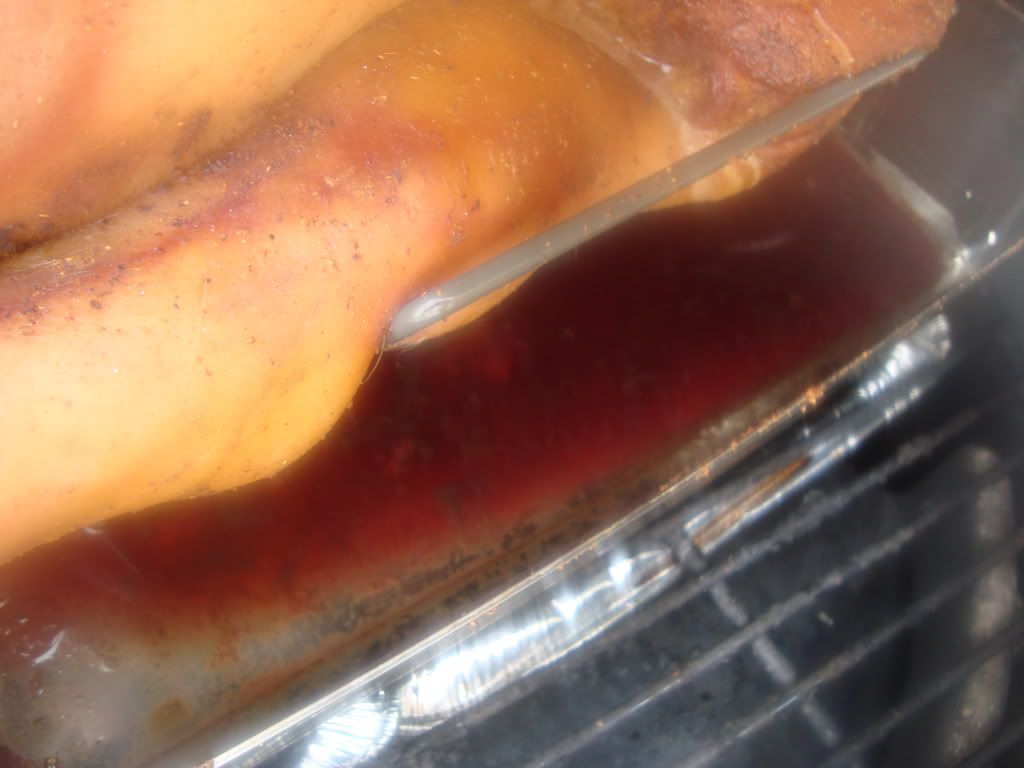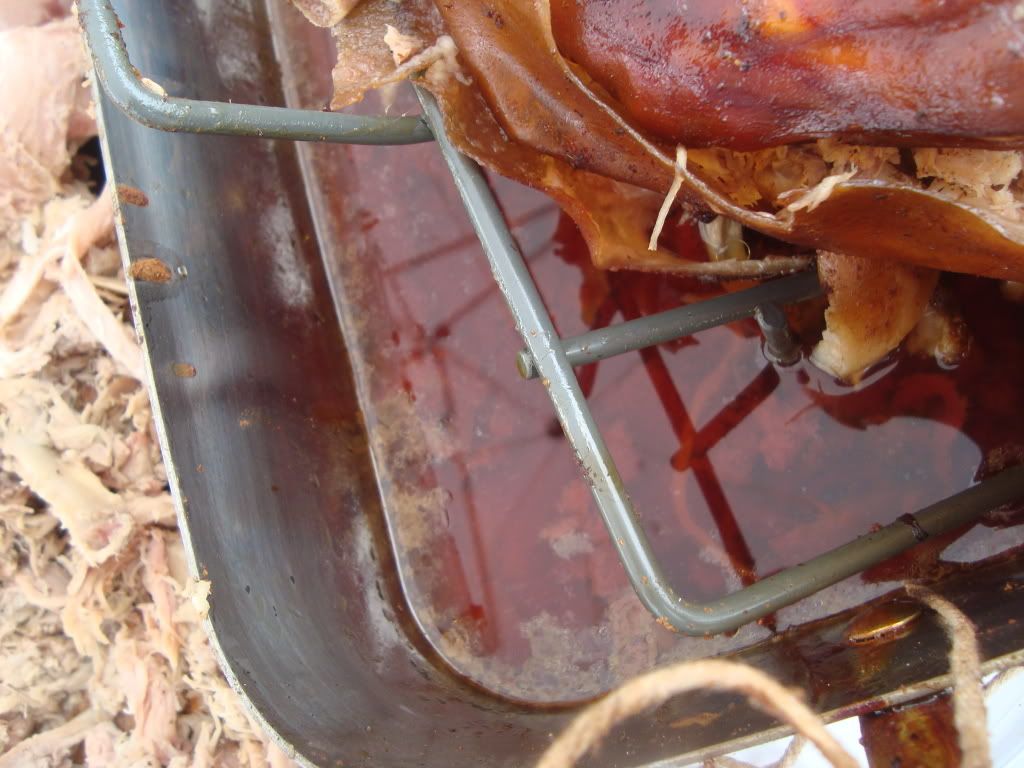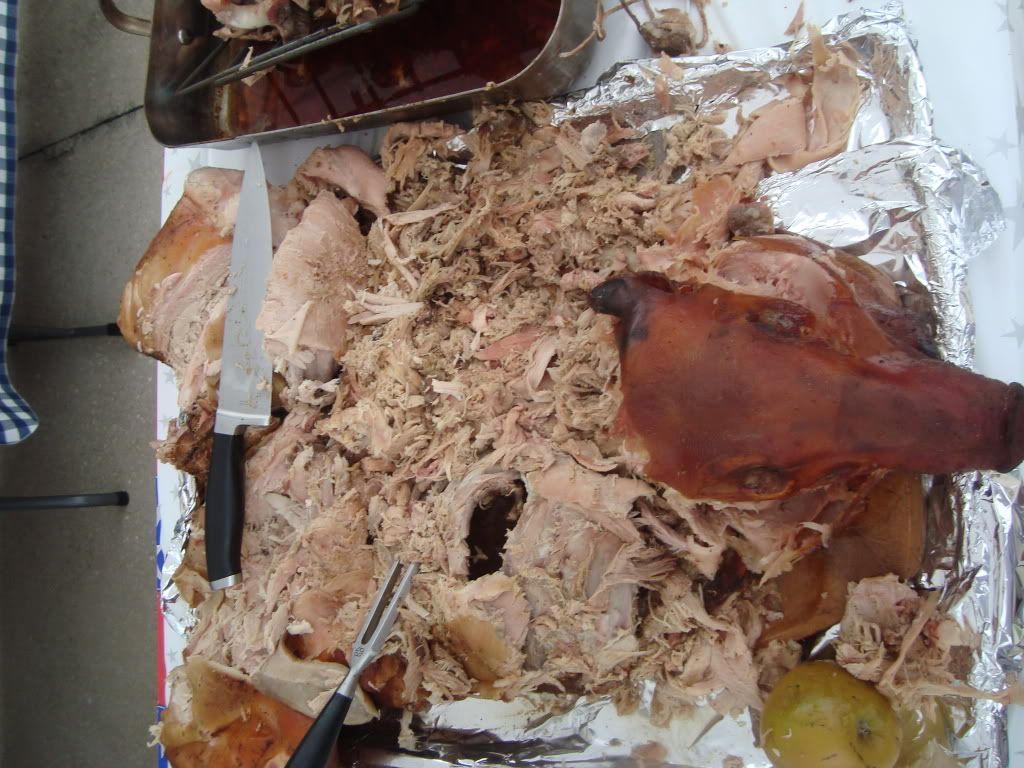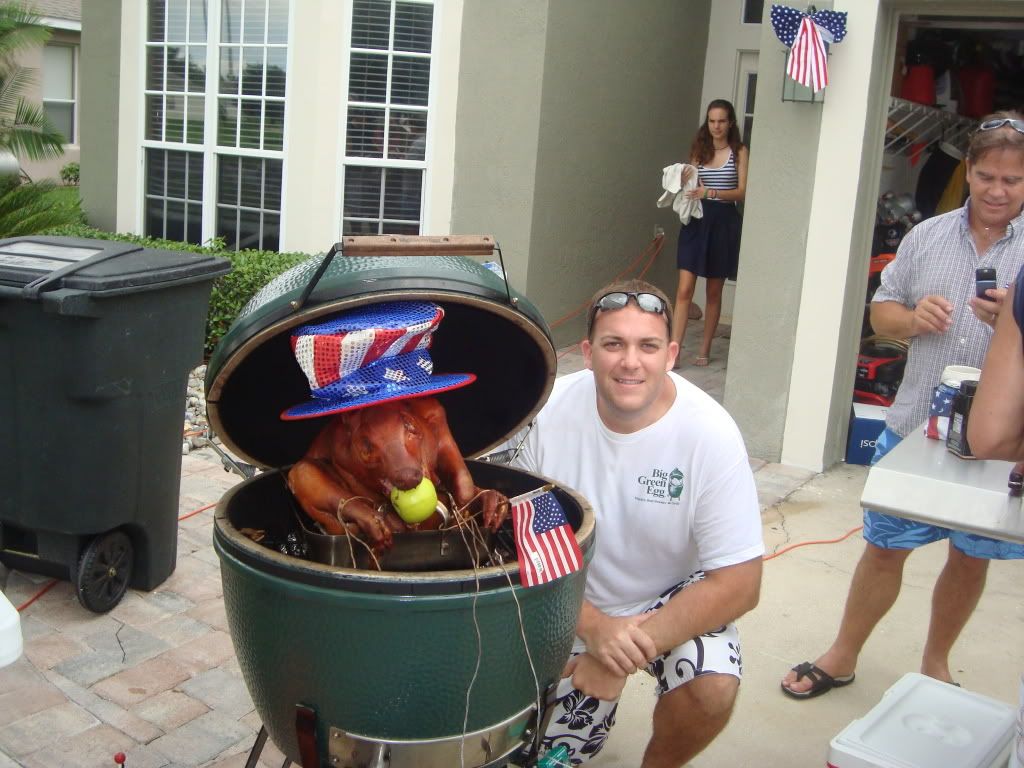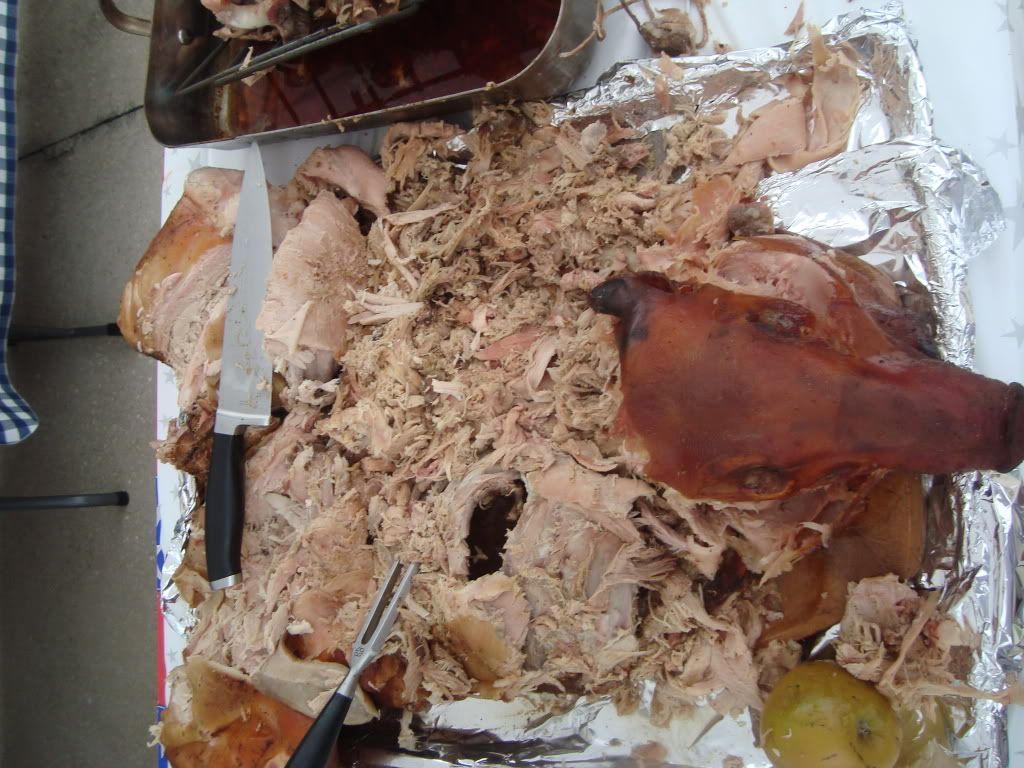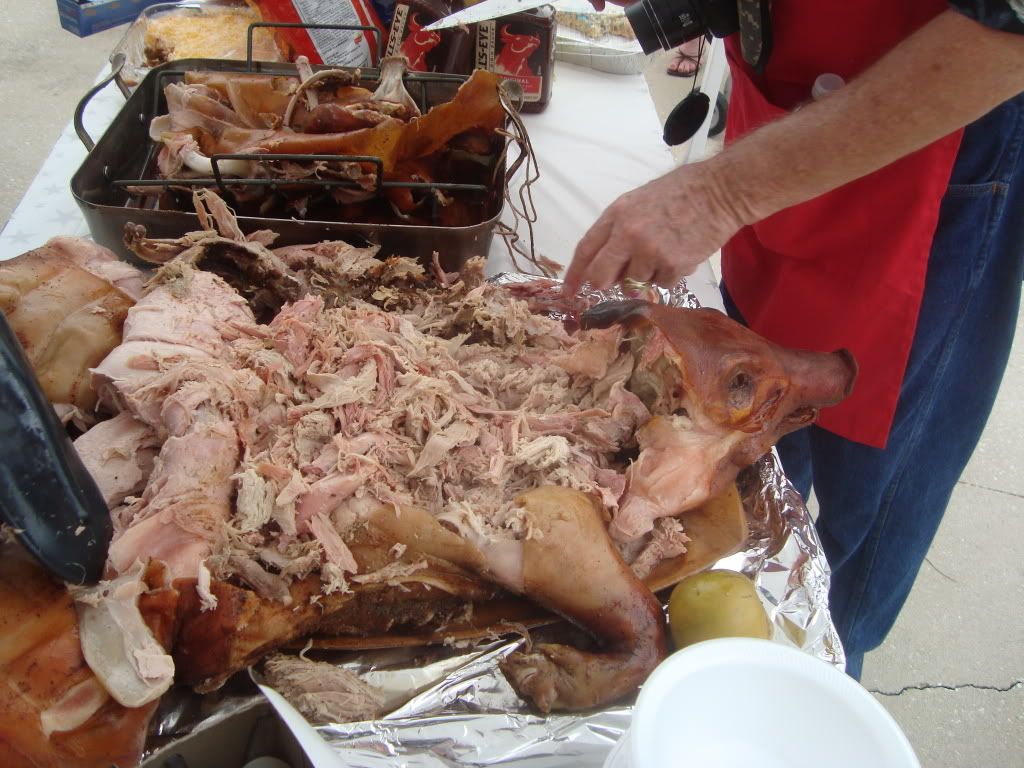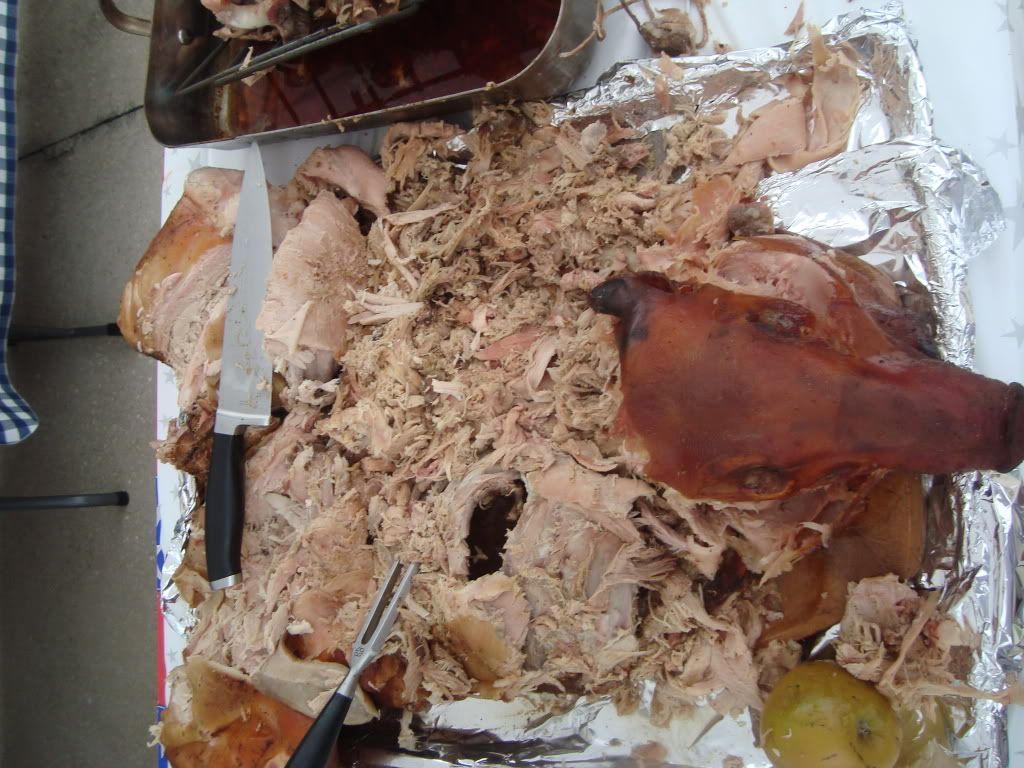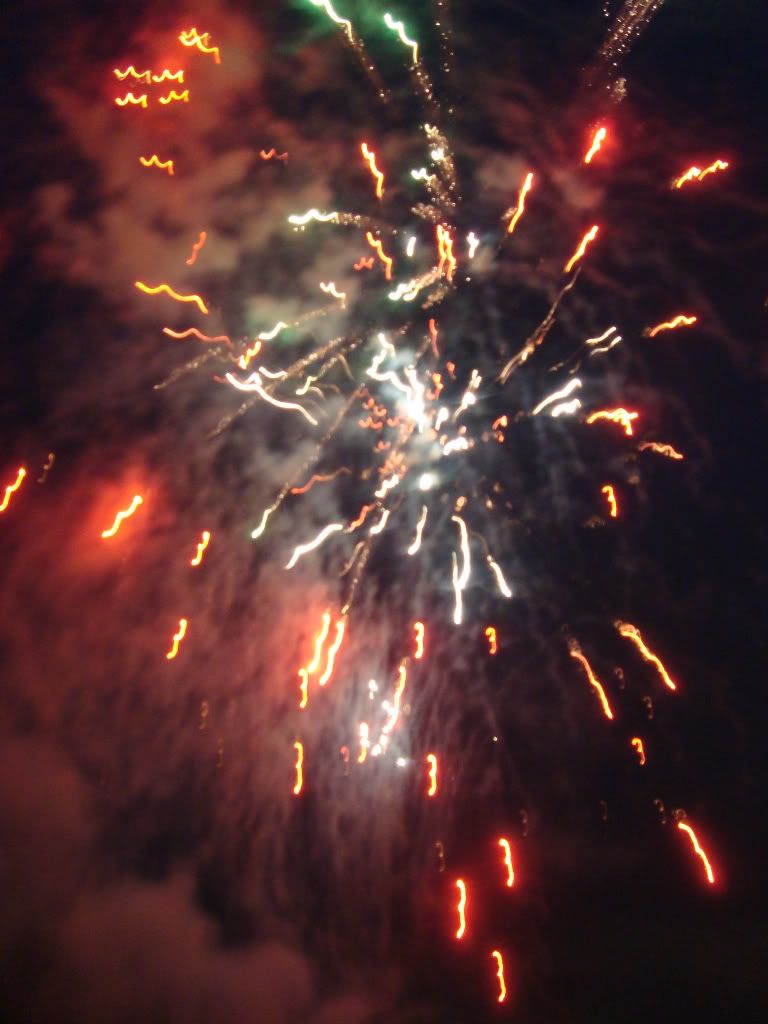 I hope you all enjoyed the last few days of this post and i will be adding some addtional pics and so will Richard