This popped up on my video feed tonight; its the completely wrong time of year to post this but I'll probably never see it again so its worth posting now.  
I've never deboned a whole raw bird before; I've watched Jacques Pepín do it on video a few times.  I've tried doing so just with cheekun thighs, but end up with a grotesque mess.  I currently pay the extra dollar or so to buy skinless deboned thighs at the market.  
Here, Adam Ragusea debones an entire turkey, and I don't know if its his explanation, or the camera angles, but so much of it makes more sense to me, now.  I'd like to try this again, starting out with just a cheekun first (and cooking a whole turkey for one ends up with food fatigue anyway, even freezing some of it).  FWIW.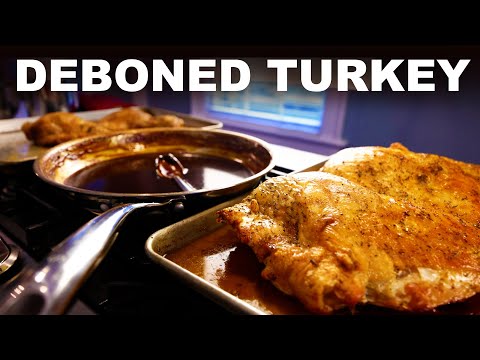 https://youtu.be/peeRWHI7FpY
____________________________________________
"Better to die on your feet, than live on your knees"  - Midnight Oil

Ogden, Utard