A new Sam the Cooking Guy popped up on my Youtube feed and it features Tri Tip. He starts out by saying people sleep on Tri Tip. I assuredly am not in that camp so I was already excited for a new way to eat it. SRF just shipped me four Tri Tips so I was ready to go.
I ate two enchiladas, which was likely a bit too much. I kept saying, wow these are heavy duty throughout dinner.
Recipe here: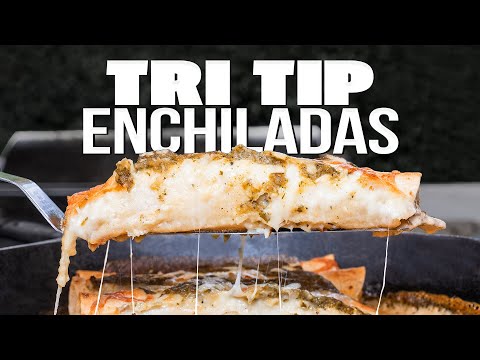 https://www.youtube.com/watch?v=ujNOfXb51xQ
Not pictured, Pinto Beans.