Sign me up for the 1/2" steak club 😎
Beautiful Miyazaki A5 ribeye from the local butcher this morning. Salted and back in the fridge to rest. Seared on the XL using that Rockwood and inverted grill grates. 1.5 minutes per side. Delicious!! SWMBO said it tasted like steak butter. 
Spatchcock chic and fingerlings soaking up that chicken fat since it's in the title.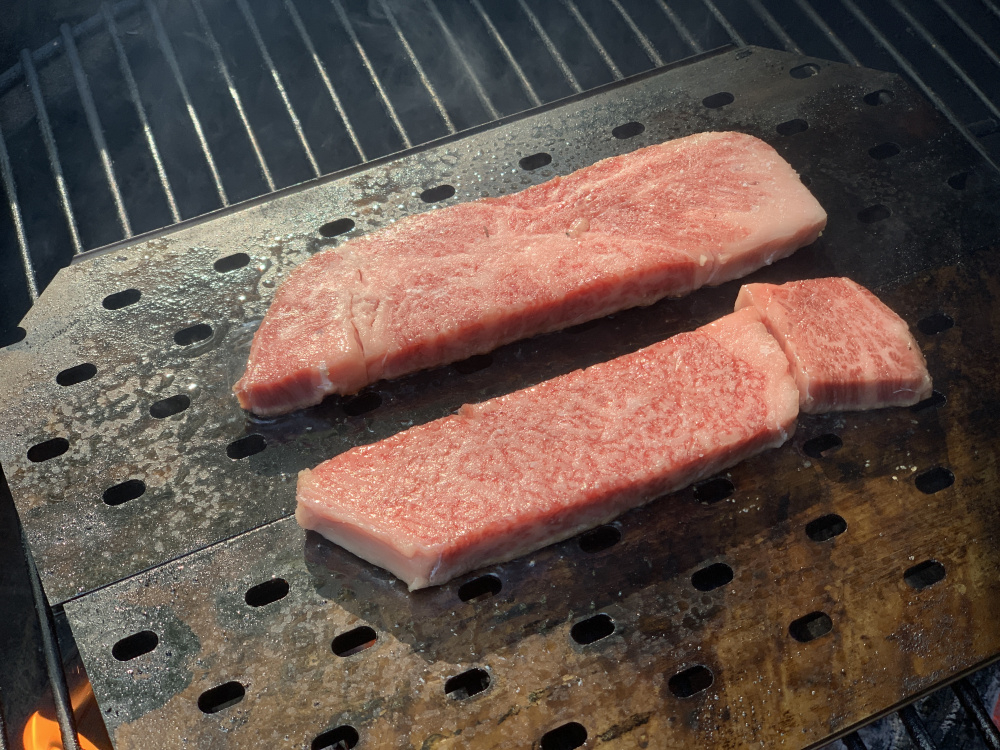 ~ John -
https://www.instagram.com/hoosier_egger
(2) XL BGE, LG BGE, KJ Jr, Ardore Pizza Oven, King Disc 
Bloomington, IN - Hoo Hoo Hoo Hoosiers!