I'm looking to smoke some ribs tomorrow, and last time, I loosely followed the method from this youtube video, minus the beer: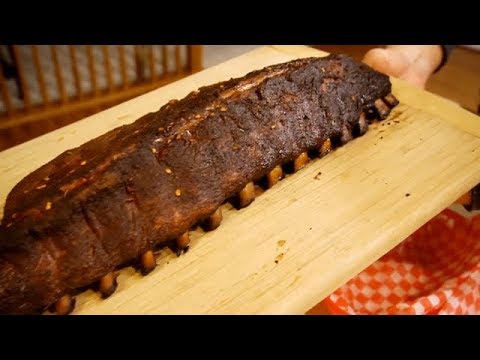 turned out pretty well, and I really liked the flavor.  If you are from Nashville, I think it tasted pretty similar to Peg Leg or Edley's.
Does anyone have another recipe similar to this that you suggest trying?  Links to other posts would be appreciated.