Welcome to the EGGhead Forum - a great place to visit and packed with tips and EGGspert advice! You can also join the conversation and get more information and amazing kamado recipes by following Big Green Egg to Experience our World of Flavor™ at:
Want to see how the EGG is made?
Click to Watch
Ribs Insane Round 2
Ok, so this time, I applied rub and let it permeate for about 1h, then 275F indirect smoke for 3h. After that I wrapped them in Montreal steak spice, balsamic vinegar glaze, lemon juice, apple juice, and bbq sauce, and put them back in for 2h at 275F. They passed the bend test.
After that took off the ribs, cranked the fire to 500F, re-basted with bbq sauce, and seared them on direct fire for around 1 min per side (max).
These turned out delicious!!
Here's a few pictures, stepping through the process.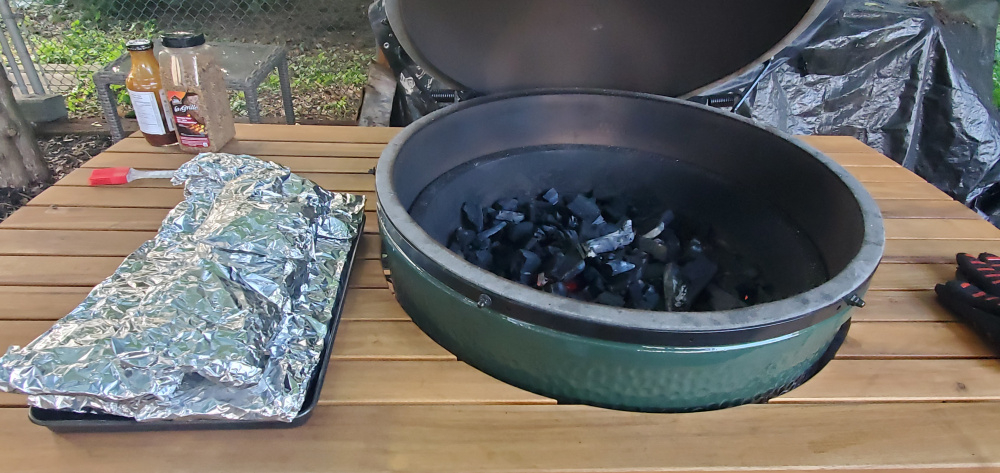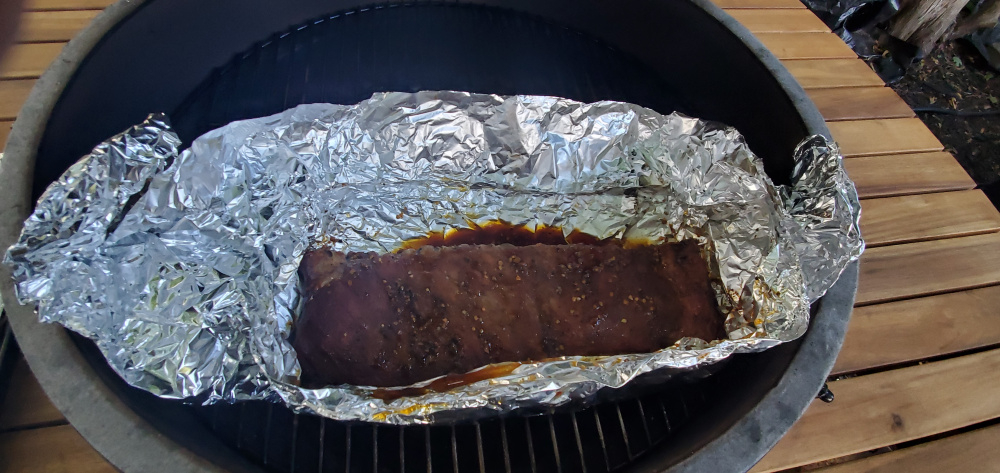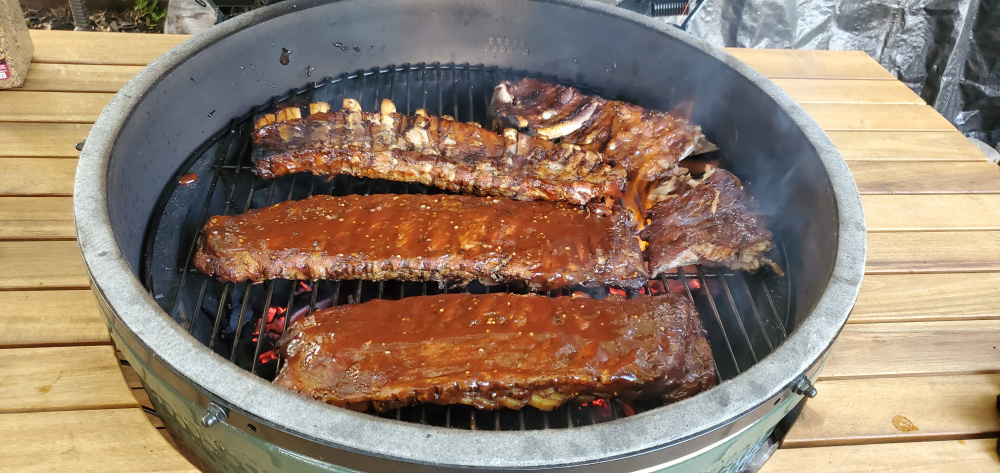 Napoleon Prestige Pro 665, XL BGE, Lots of time for BBQ!
Comments