Sometimes I do a lot of prep before a cook, but usually it's a last minute decision...  life, work, family.  Just happens that way a lot.  Tonight the wife had no dinner plans when I asked at 6:00 and by 8:00 we were eating a chicken I'd had in the back of the fridge.
Here's the kicker... sometimes the shortest prep cooks are the best.  Here's how it went down;
- Lit the egg
_ Washed and dried the chicken.  Put the gizzards on the stove for the dogs.
- Dusted with corn starch. I'm not sure if that even matters as I then...
- Rubbed with olive oil, fresh garlic, salt, pepper and a heavy shake of DP Mediterraneanish.
- Put the chicken on the egg. Fed the gizzards to the dogs, and got started on the rice and black beans.
- Chicken cooked for an hour and 20 until the thickest part of the thighs read 165.
- Let it sit for 5 minutes and sliced another juicy bird that practically fell off the bone as I cut it.  Another great JoeT cook. Great skin. Subtle charcoal flavor. An easy pre-mixed seasoning that never disappoints;
"Things the chicken was saying, for $100."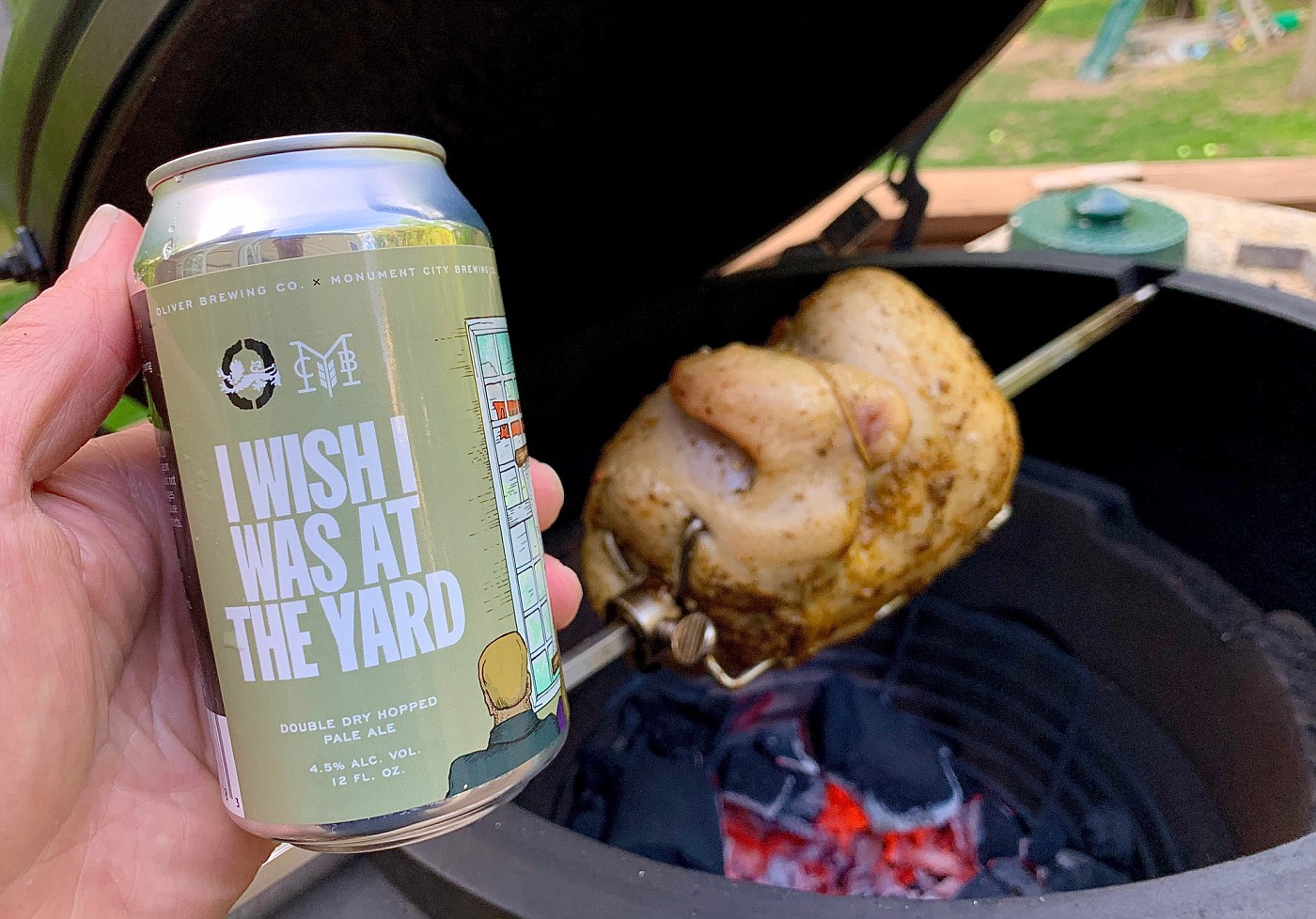 Has such incredible flavor spun right over the lump.  As good as a Greek or Peruvian restaurants rotisserie setup, if not better.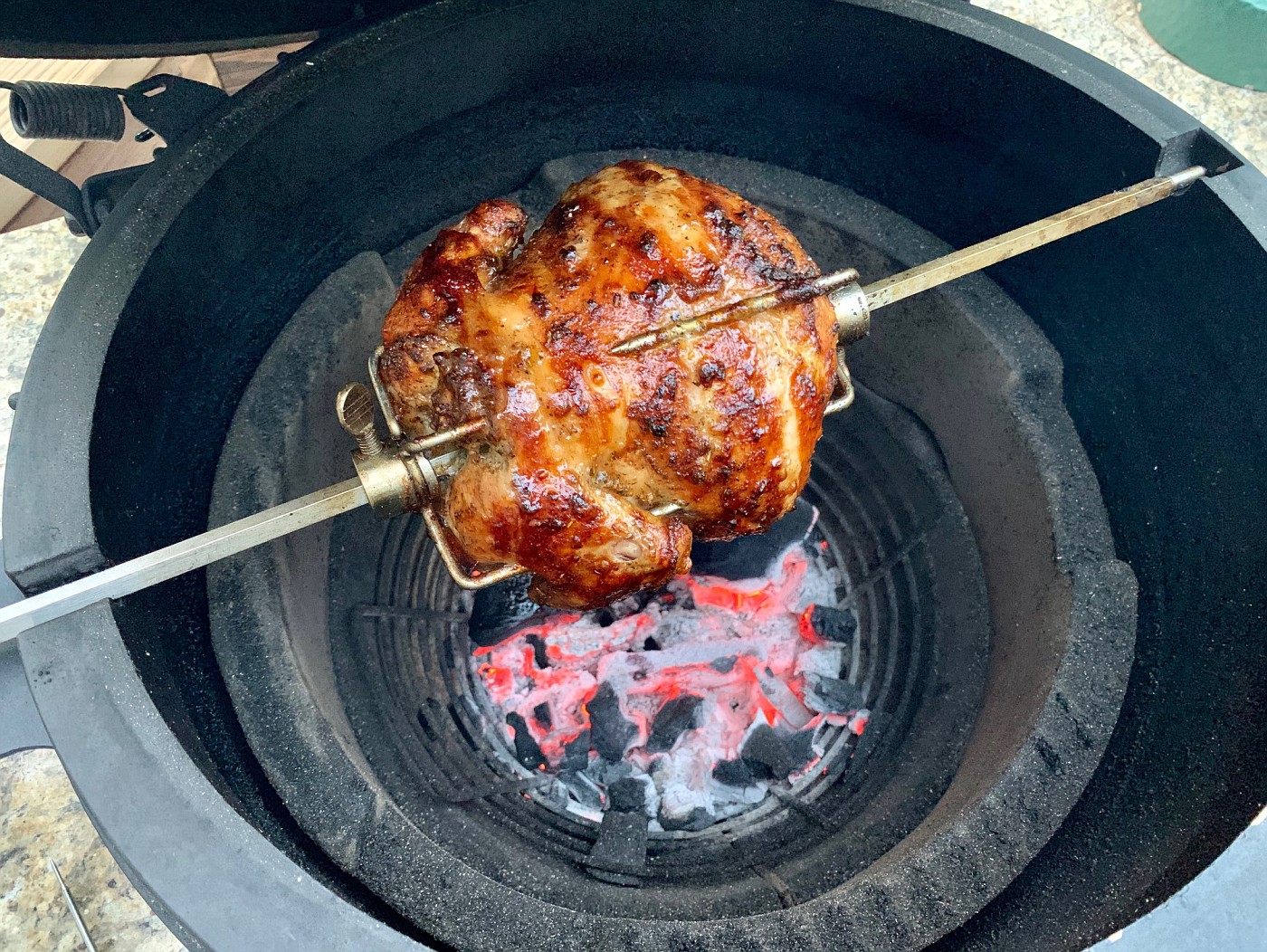 Ready to carve...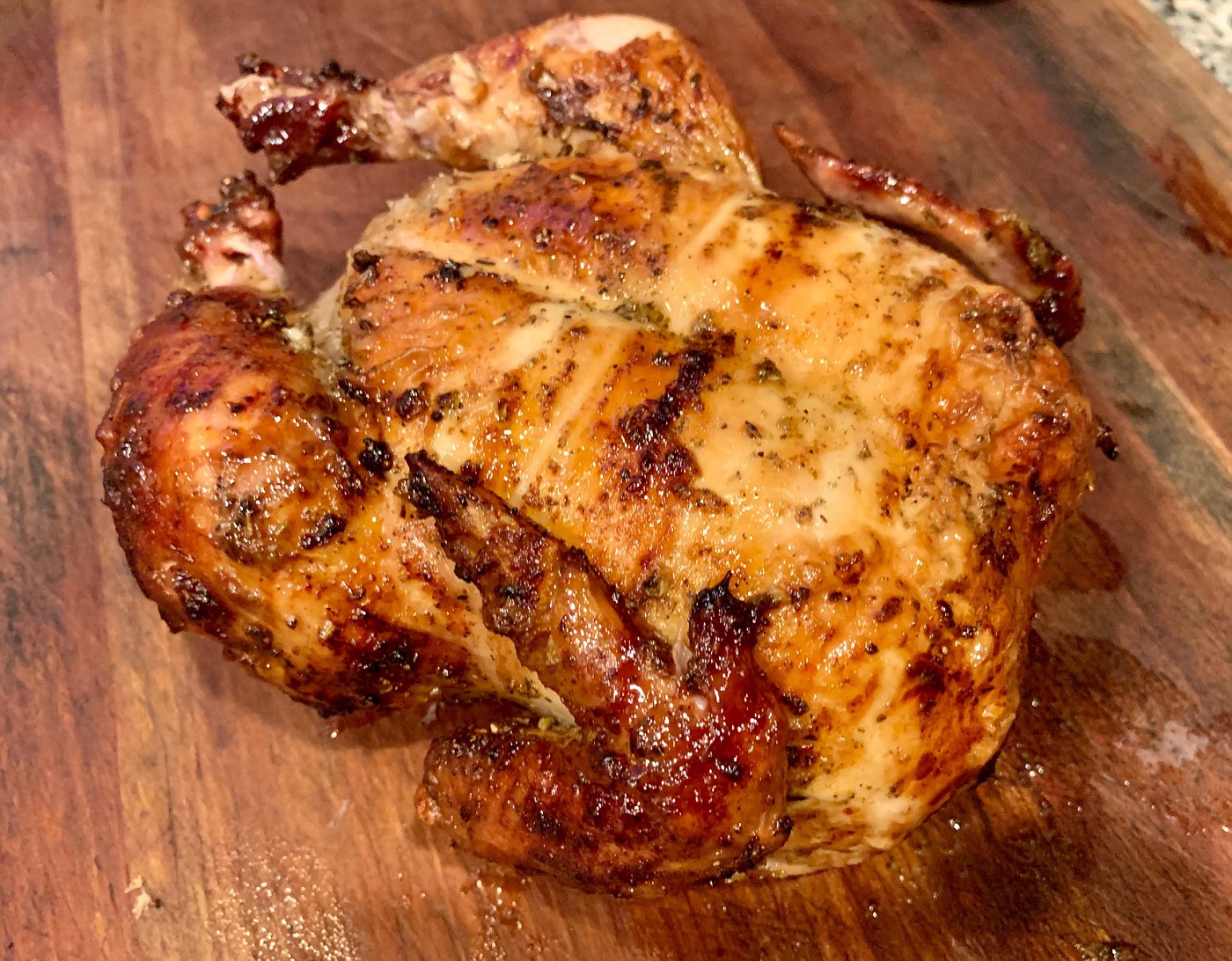 A quick chop to a not so patiently waiting hungry family.  (I'm the only one that likes eating at 8:PM).  With a squeeze of fresh lime and chopped cilantro...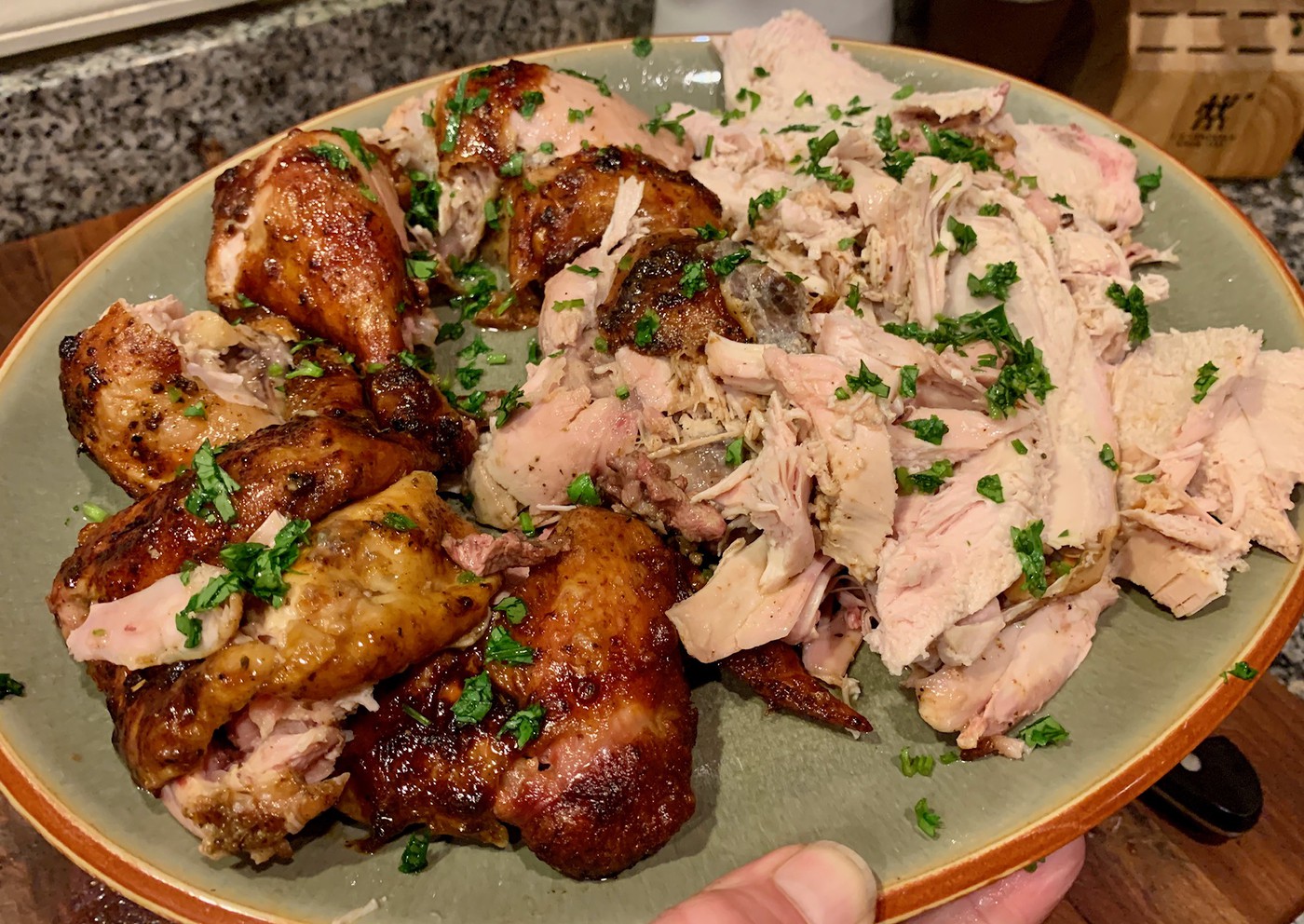 Thanks for looking at my ordinary cooks! (that the BGE makes great)