Morning All:
Today was baby back ribs & corn on the cob...can't get much more All-American than that...Ribs went on first...both half-racks first had a layer of Dizzy Pig Mediterranean-ish, then the left slab has DP SPICY Pineapple Head (just released) while the right slab is DP regular Pineapple Head...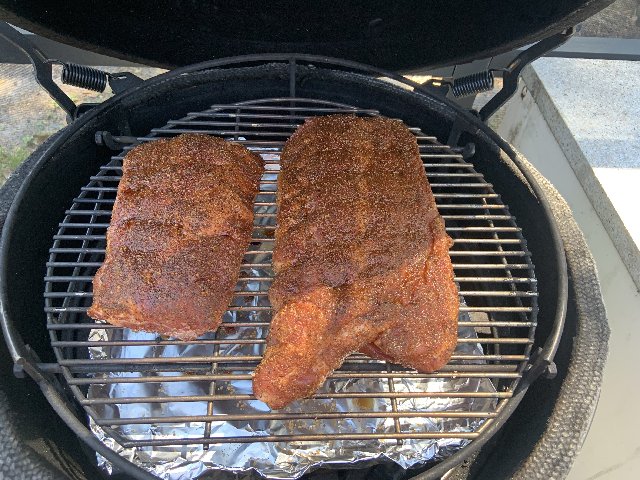 Went indirect about 275 to 300, no wrap for just over 4 hours, corn on the other large Egg direct at about 400, brushing with melted butter & DP Shaking the Tree...about 20 minutes later ready for everything to come off...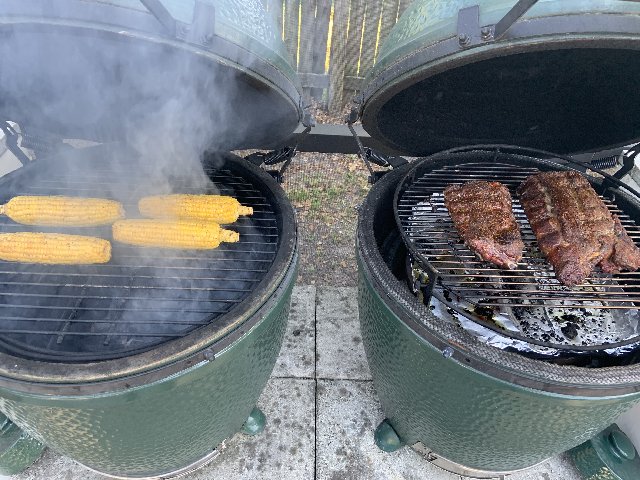 Looking ready to be devoured...oh yeah, brownies for dessert too (no pics)...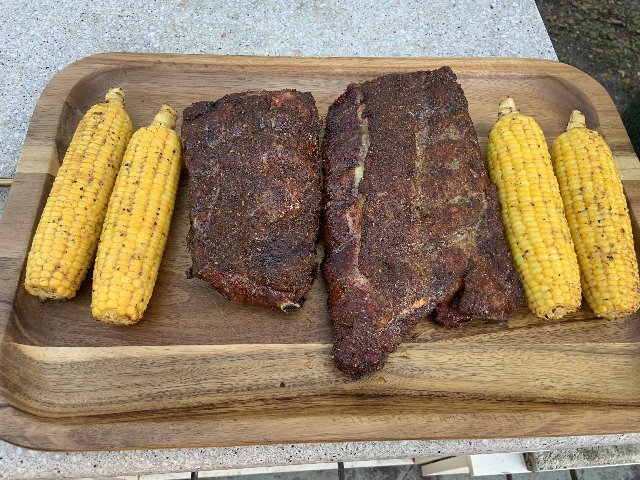 Also the past week we had the front of the house upgraded from this...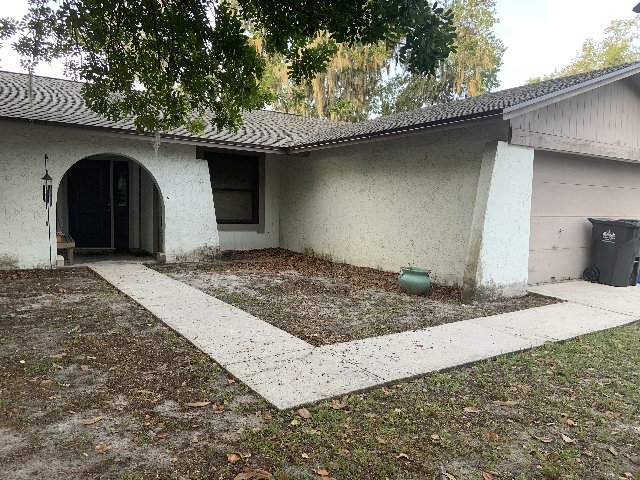 to this...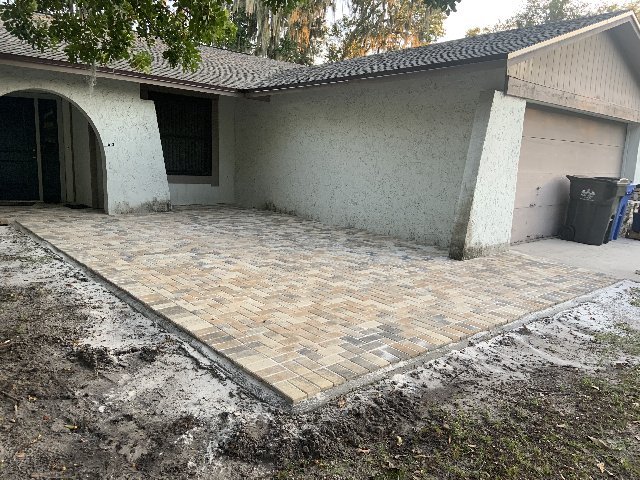 Will be adding gutters & new sod in the next week or so to complete the upgrade.