Yesterday, Norah Grace decided she wanted to make meatloaf. We took out 2 pounds of 80/20 CAB beef and 1lb of bacon.  She seasoned the meatloaf with a mix of BBQ Bob's 7 bone beef rub and Dizzy Pigs  Mediterranean-ish. The meatloaf was then smoked at 300 with a few SmokerBricx, she used a mix of hickory and cherry wood.  Here are a few photos of her efforts. 
 The bacon weave is looking solid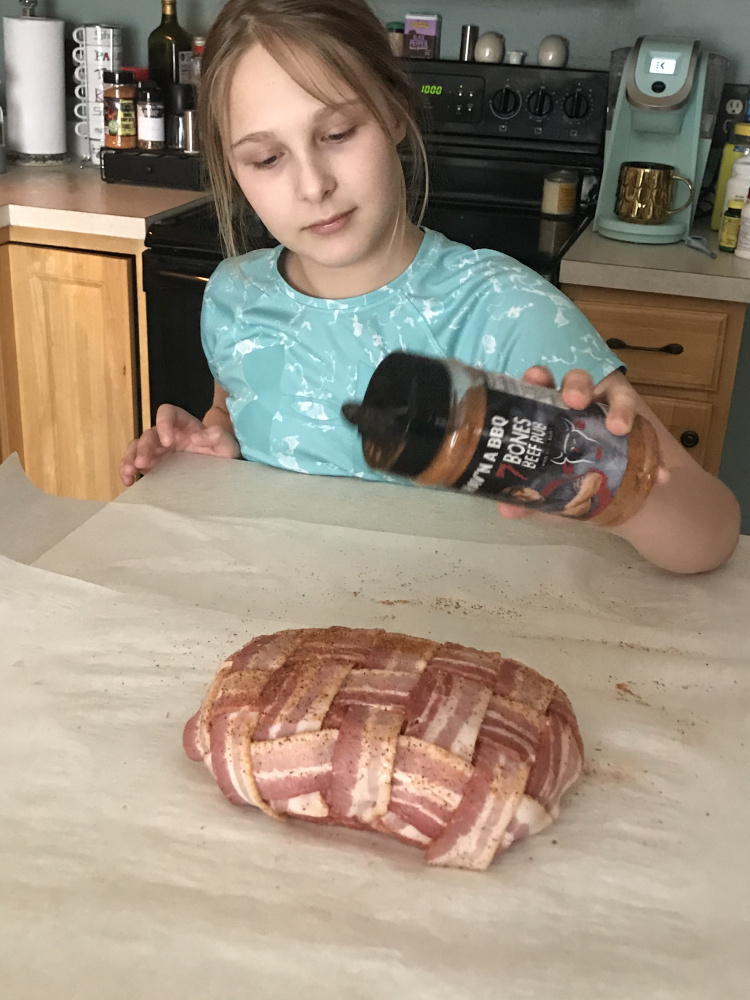 Looking like a pro 
Temp is at 160and the sweet sticky glaze is set
She served the meatloaf with a mash of potatoes, parsnips, and turnips. 
All and all I'd say she killed it with this cook.   Kind of nice to see her still crushing it.   As a side note, we are loving the Misfits Market Box we receive every week...it's gotten us to use other veggies that we would not typically purchase....  
XL BGE, KJ classic, Joe Jr, UDS x2
Massillon Ohio 
Check out Chef Norah Grace on Instagram
@the_buckeye_bbq