I recently embarked on either one of the best, or worst dietary journeys of my life- the Carnivore Challenge. Some of you may know what it is. For those that don't, it's basically a month long war on carbs eating nothing but stuff that has previously spent its life walking, running, flying or swimming. Nothing else. 
The hardcore version of the diet is really supposed to be red meat, with fattier cuts preferred. The diet itself is a controversial one. Without getting too far into the weeds, supporters say that it's basically how humans evolved and it brings with it numerous health and performance advantages. Those against argue that we can't possibly get all the needed nutrition from just eating meat. 
So why did I choose to do it? I wish I had some wonderfully deep explanation here, but that's just not reality. Every new year I usually try to do something to really shake things up in life. I had heard about carnivore eating and a number of people embarking on the challenge, so I figured it would be a great way to challenge myself for a month or 2. Plus, I've got a couple eggs and a freezer that is due for a clean out. I've coupled the diet with what is essentially a moratorium on drinking as well. I'm not shutting it off completely, but so far I've limited myself to about 4 drinks on the weekends only. 
I started on Monday, so this is day 7 and I've got some carnivore chili going in the Dutch oven and a rack of spares going for dinner tonight. The wife made her version of ABT's and tucked them on there with the other goods. 
The fun part so far has been egging every night. I had slowed down the last quarter of the year due to my travel schedule so it's nice to be back at it consistently. I did a 9 lb prime brisket last night, some of which is in the chili. A nice bottom round Thursday night.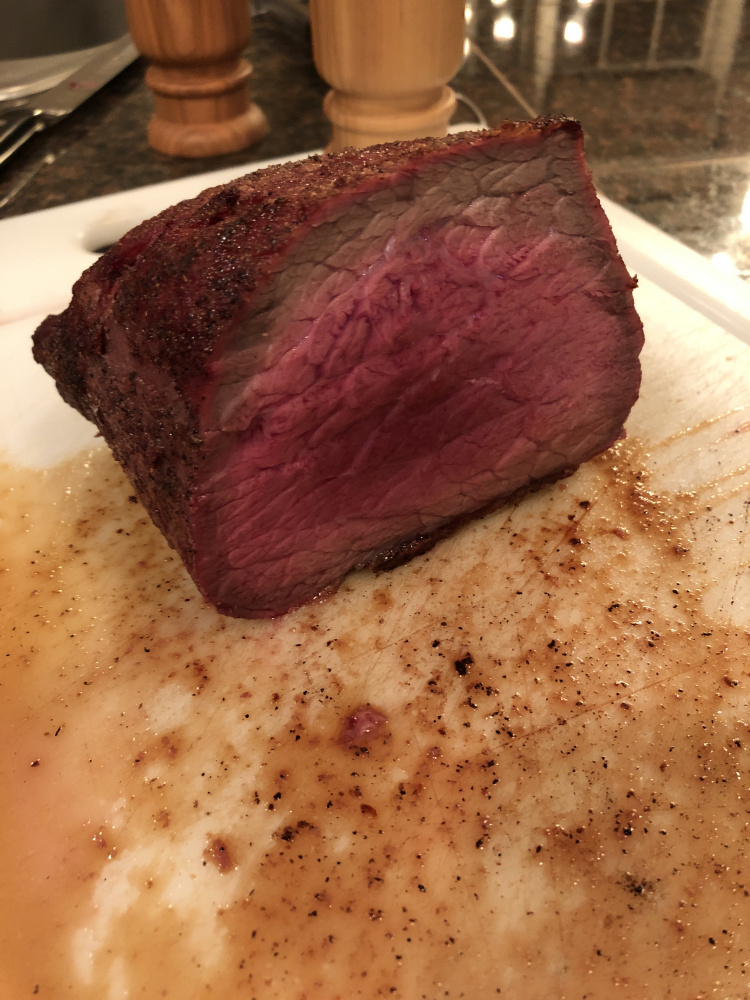 This week's meal lineup includes ground bison, some wild game (probably duck or venison) from the freezer, a salmon or halibut night, a prime tri-tip or 2, and a 2.5 lb prime picahna. I'll also be adding some organ meat of some sort due to the high nutrient density. 
As far as how I feel after 7 days- pretty damn good actually. I'm down 13 lbs for the week. Which was wayyyy more than I expected considering I'm taking in 2-3 lbs of meat per day. I have good energy and seem to be over most of the "flu" type symptoms that come with switching to a fat and protein based diet. I've had some headaches and uhhhh "digestive distress" but nothing too over the top. I have noticed that my recovery time from workouts isn't great yet, but that is supposed to improve after the first couple of weeks. 
If there's interest in the thread, I'll keep posting pics of the cooks and updates on how I feel as I get further down this crazy road. Anyone else out there make a major diet change to start the year??