Oh, man, everyone's' posts on pork belly burnt ends has had me drooling for months. SWMBO is on a Thelma and Louise road trip with her friend, so let's rock! I followed Malcolm Reed's recipe and matched it with others here.
Rubbed with some Dizzy Pig Tsunami Spin and a bit of Meat Church Honey Hog Hot. Ran the egg at 260F all day with some cherry wood added.
after 2 1/2 hours, now ready to put in the covered pan...
And into the honey, brown sugar and butter bath...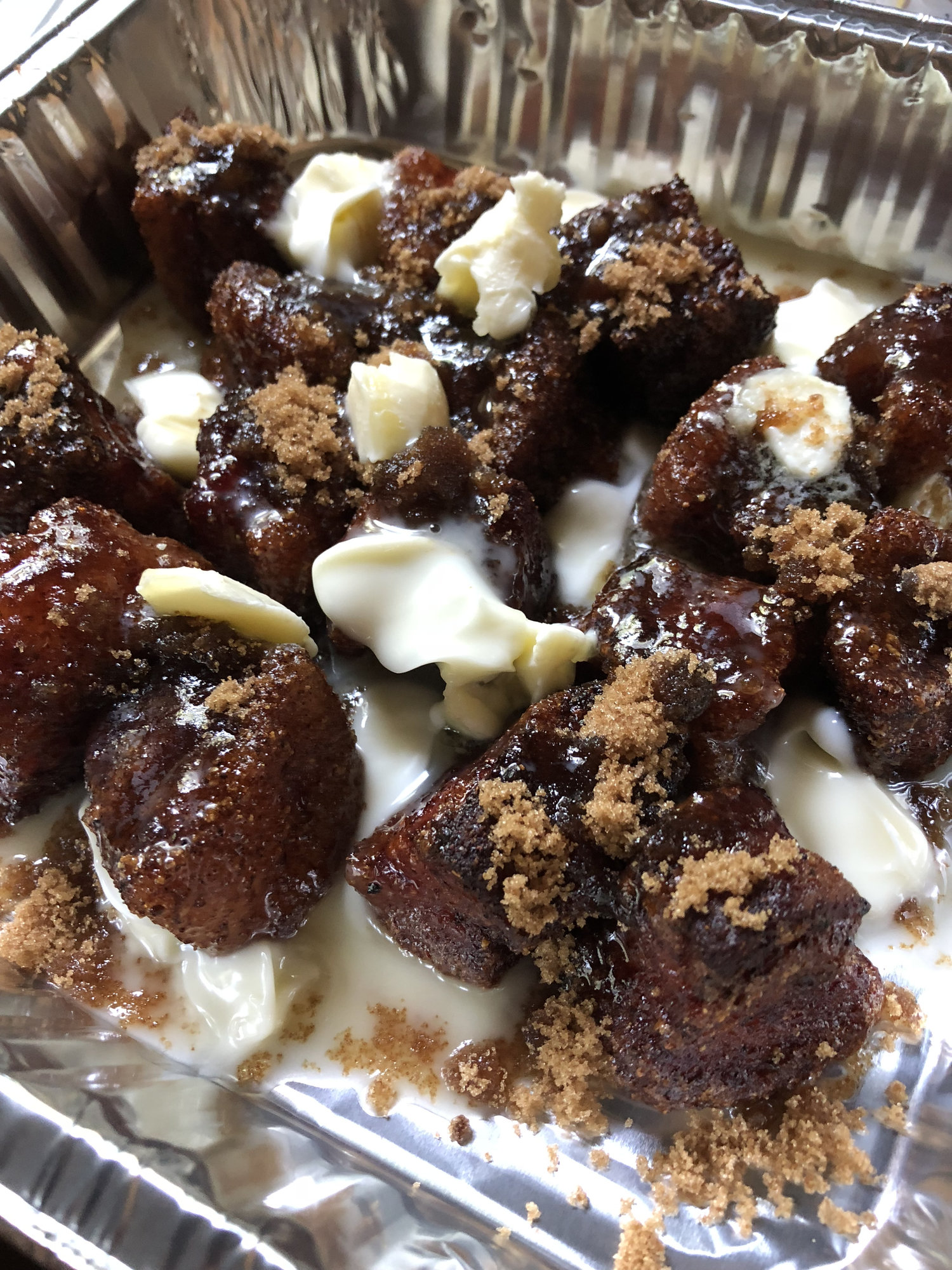 another 1 1/2 hours and glaze 'em for 10 minutes with SBR on most, and some Maurice's mustard sauce on a few (go 'Cocks!).
Plated shot - holy mamma were these tender, succulent and every bit as good as they look. Thanks to all for the inspiration!
Thanks for looking!
Lovin' my Large Egg since May 2012 (Richmond, VA) ... and makin' cookbooks at
http://familycookbookproject.com
Stoker II wifi, Thermapen, and a Fork for plating photo purposes