A while back I saw a thread by
@YukonRon
about
peach preserved pork
, which sounded fantastic. I decided to make a similar version, using apricot preserve and maple syrup. I also took some inspiration from the famous
@egret
ham recipe.
I cooked pork breast ribs 3-3-1, using orange wood chunks and applying the glaze after 2 hours. I was very pleased with the result, a subtle sweet flavour with a hint of sourness. Served with a sauce made from the same glaze recipe, some coleslaw and thick cut chips/fries, this was a great meal. Full details here:
https://www.thecooksdigest.co.uk/2018/04/06/apricot-preserve-and-maple-syrup-glazed-pork/
Overhead art-y shot of the meal:
Applying the glaze after two hours of smoking:
More sauce applied just after unwrapping for the final hour:
Sliced shot: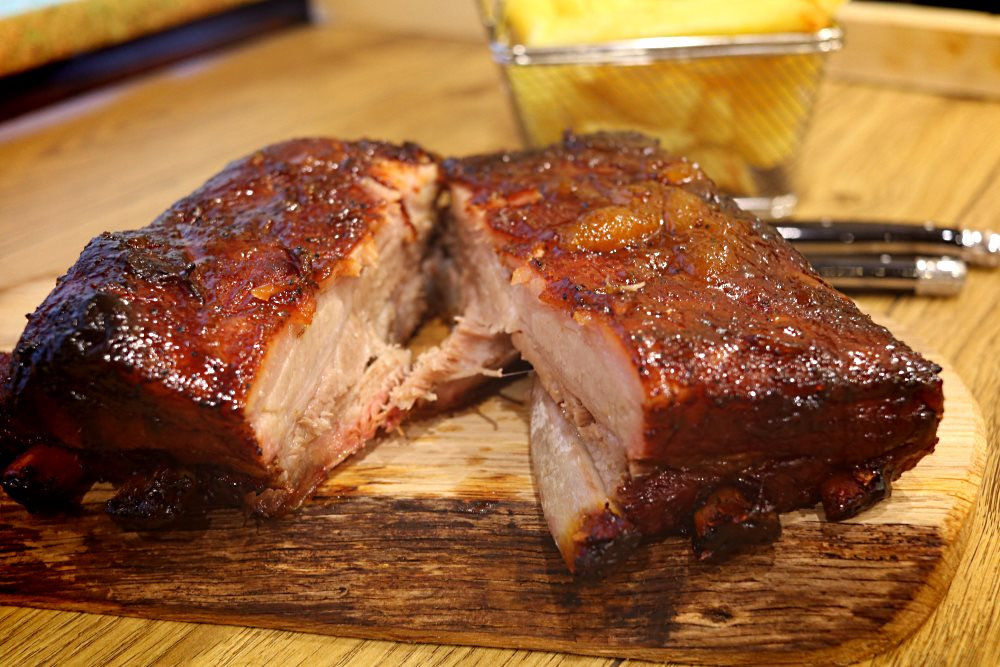 Thanks for looking!
Large BGE and MMX, both with platesetter and cast iron grid. Superpeel for pizza, iDevice for temperature.
Cooking on the large in deepest, darkest England since Oct 2015. MMX added to the family Mar 2016.
--------------------------------------------------------------
| My food blog ... BGE and other stuff
http://www.thecooksdigest.com
--------------------------------------------------------------