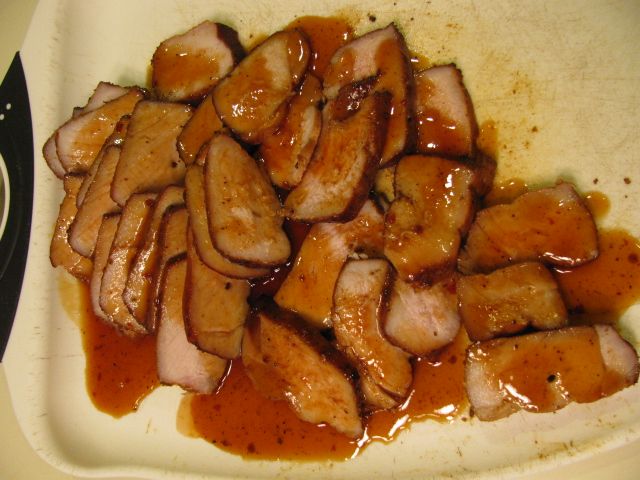 wasa 1.25# pork loin roast, rubbed with PP RR and egged indirect for 50 minutes at 325º using cherry for smoke. Once the IT hit 143º I foiled it off the egg. 10 minutes later I sliced it into these thin medalions and drizzled (soaked
) with 3/4 c of warm BH TR.Then served with acorn squash which I filled with warmed butter, maple syrup and peacans.
L, M, S, & Mini
And oh yes...also a 17" BlackStone gas fired griddle!
Ron
Dunlap, IL
Re- gasketing AMERICA one yard at a time!