Today was busy day of grilling. I was in the kitchen for a solid 12 hours today, and I'm not completely cleaned up yet. It was worth it though.
Used all four eggs today. Large oval Primo(pork butts), Large Round Primo (Beef Ribs, potatoes and cobbler), Mini Max (green beans) and Mini(seared the sv beef ribs). The temp was -13 when I lit the first grill this morning at 4:30 and up to 6 about the time we ate. Its -10 now..... Neighbors probably think I'm nuts!!
The potatoes, green beans and apple cobbler were all taken from Malcolm Reed's YouTube channel, How to BBQ Right. I recommend all three. I have made several of recipes now and all have been very good. Pretty simple ingredients too, that's what I like the most about them.
Tomorrow is round 2 of my bacon making journey, I have 3 lbs of cured pork belly to smoke. Trying a different recipe from last time, the Micheal Ruhlman recipe.
Some pics:
Pulled pork for leftovers to be used during the week, to freeze, and to give to a couple friends.
Made some beef ribs as well. I picked up 4-5 bones worth, and split it and put one part in the sous vide on Thursday, and did the other one on the egg with peach and cherry wood.
Going on
Coming off and going into the cooler.
I missed pics of the sous vide beef ribs. They were more tender, but the smoked ones had better flavor and bark.
Also on the eggs are parmesan potatoes: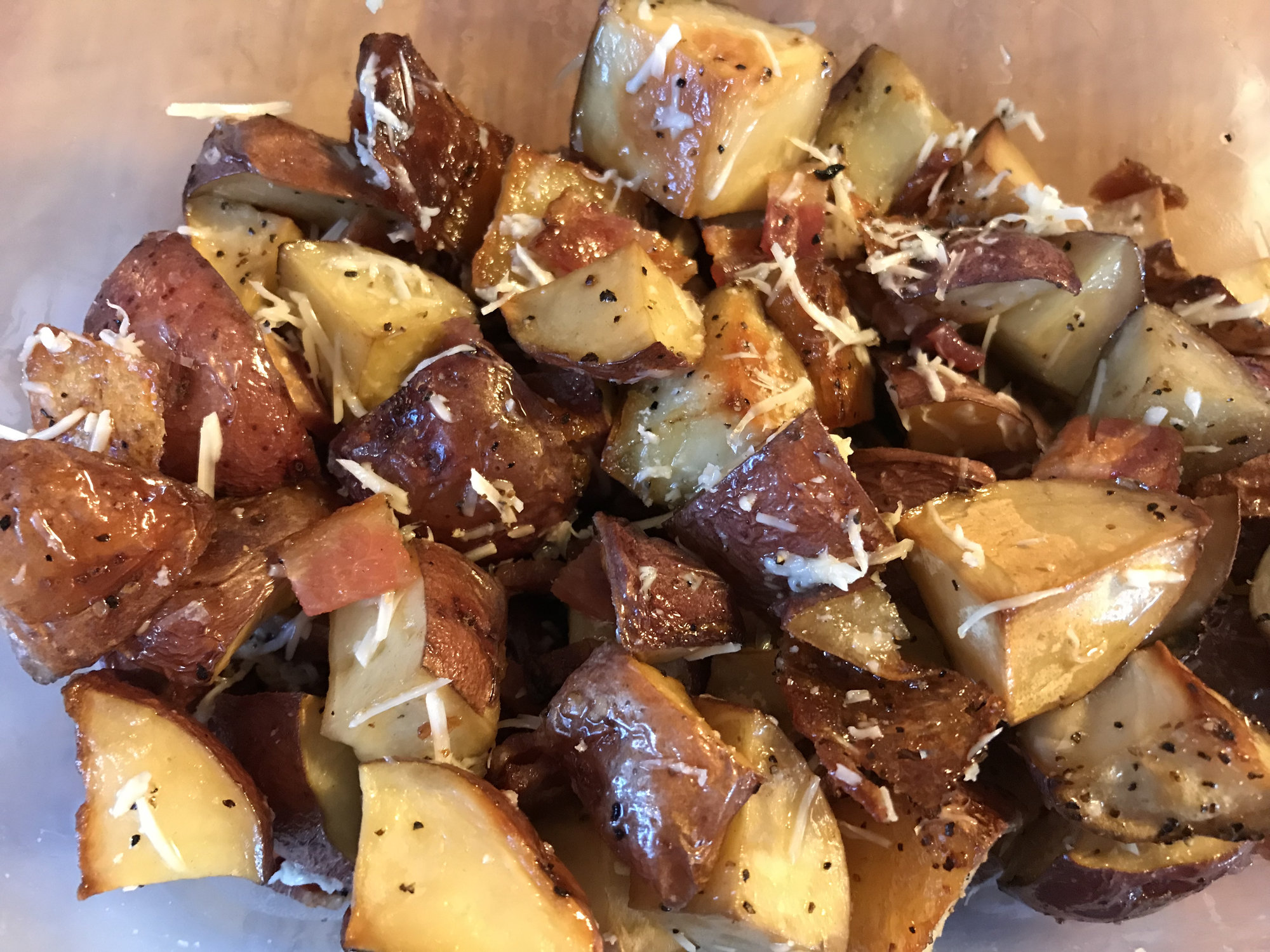 Smoked Green Beans
And Apple Cobbler for desert.
Thanks for looking!!