So I'm sitting out on my deck looking at my backyard and having a covfefe and Baileys. Just dropped my oldest off at his job. Washing dishes at a higher end restaurant around here.
Just checked the forum to get all of the latest news (I get all my news and opinions here, it the only place I can trust). And now I'm planning my day.
Today I need to move this 15 yrd pile of mulch and out it around my trees and flower beds (and its rained here so much that I probably should take the grass but I'm not gonna.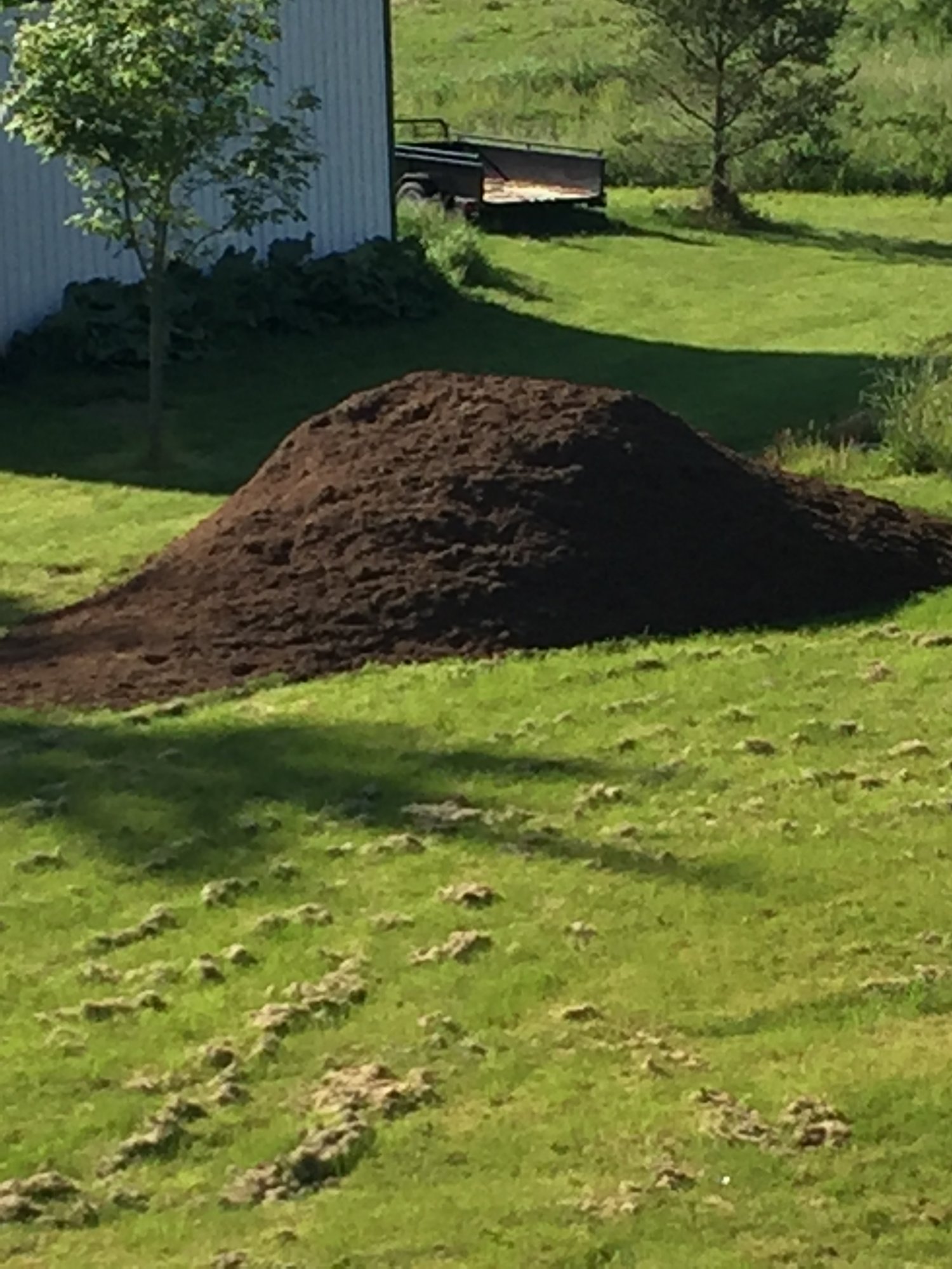 Then I have to finish this 20 foot fire pit area my wife wants.
And plant the garden still.
Some corn is in but nothing else.
Plus I just got a new bag of lump and I can't decide if I want to do steak or pork chops tonight.
Who wants to bet at the end of the day none of this is done, I'm drunk and we ordered pizza?
Mt Elgin Ontario - just a Large.