Well guys about a month ago I decided to cook a pastalaya, which I normally cook in our big 15 gallon cast iron pot... But decided to cook it on the BGE.
Now for those of you wondering what I am talking about, Pastalaya is Jumbalya essentially but you put in noodles instead of rice. I have been using bowtie noodles, but can be done with any noodle. I used to use fettuccine noodles.
I decided to cook some pork steaks and baby back ribs directly on the grate before transitioning to putting the dutch oven on the egg.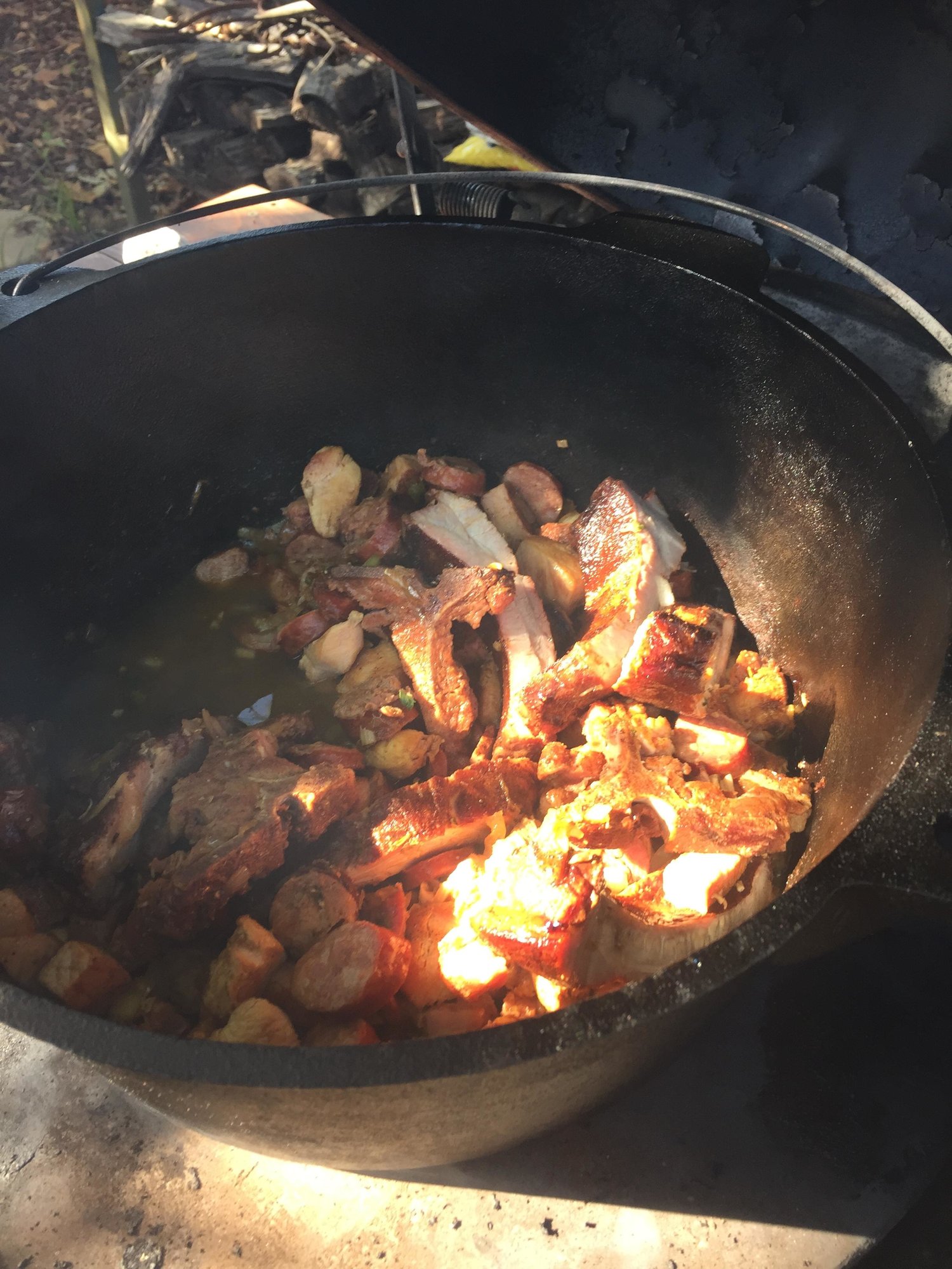 Cooking it all down
About to add the rest of the liquid
All done brought inside to serve..
Nice subtle smoke flavor.........
----Cave
Lafayette, LA-- Cajun Country

2- Xl, 1-L, 1-M, 1-Sm. In the green egg department...
Double basket fryer, Cajun Microwave, Boiler, Steamer, Gasser W/ Rotisserie,
15 gallon Cast iron pot, and adding