Having done a couple of butts on the weekend, I set aside some pulled pork to use for making tamales. Tamales are one of my favorite foods and, while I have never made them before, I have eaten a lot of them in my time. Unfortunately, most of the tamales that I've eaten, either at restaurants or from the store, have not been all that good. In fact, over the years, I've only found two commercially available tamales that I would call "great". One was from a place called Babe's (now closed) in Davis, OK and the other was Ruth's Tamales. Ruth's were always available at the State Fair of Texas but, the last time I went to the Fair 3 or 4 years ago I did not see them so I don't know if she's still in business or not. In any event, I was trying to achieve something similar to those two tamales with my own efforts. I followed this
recipe
(I have used other recipes from the site and have always been pleased with the results). As my pork was already cooked I had to deviate a bit from the instructions for making the filling. I used a scaled down version of the ingredients and just used my judgement on how long to "cook" everything (next time I'll make a lot less broth). For the masa I added a dash of Chipotle Pepper.
The results were a near perfect match to what I was hoping to achieve. I had enough pork to make 28 tamales (which required two batches of masa). 4 were eaten last night (for testing and quality control purposes) and the other 2 dozen went into the freezer for later consumption. I will definitely be doing this again!
Corn husks and ingredients for the masa. I forgot to set the garlic powder out for the picture and only decided to add the chipotle pepper after the masa had been mixed
This is what the masa looked like once it was mixed.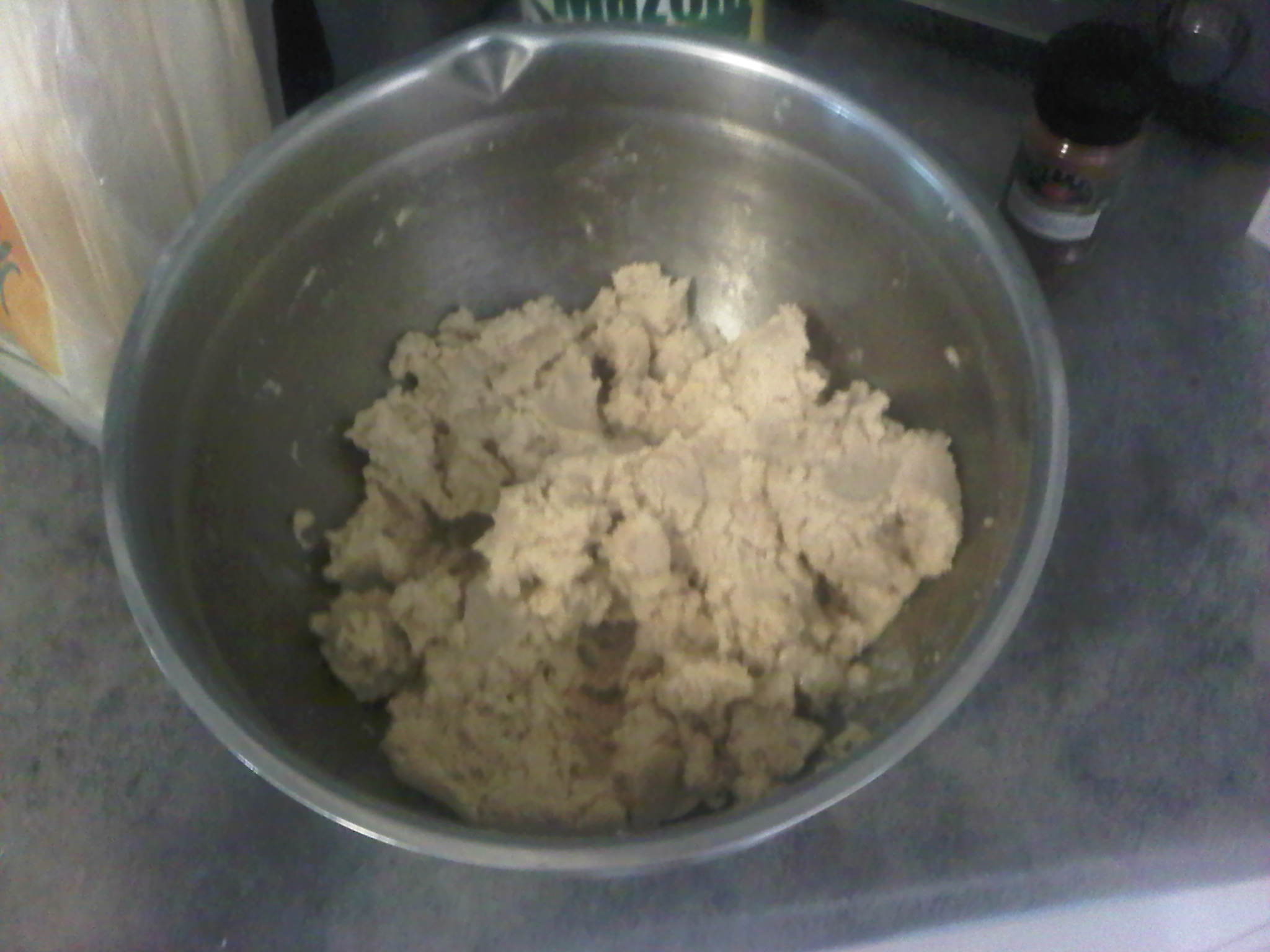 A tamale ready to be rolled.
Tamales ready to be steamed.

Tamales cooling after steaming.
This one had a little too much masa but still tasted great. I used a little less masa on all the rest.

---------------------------------------------------------------------------------
Well, "spa-Peggy" is kind of like spaghetti. I'm not sure what Peggy does different, if anything. But it's the one dish she's kind of made her own.