So what do you do when you come back from the drive-in movies at 1:30 am? How about throwing on a brisket before bedtime? I haven't done a brisket in I would say at least two years. My last attempt was before I had an egg and it was a complete failure. My results were a piece of jerky that tasted like ****. Past demons sufficiently exorcised, let's look at today's cook.
We're sticking pretty close to the Travis method. The only modification is we didn't go with Allegro Hot & Spicy marinade. We're trying the Allegro Hickory Smoke Marinade. Here's some pix:
Using for the rub 1 part Sea Salt, 1 part Black Pepper (I cheated with the pre-ground. Our peppermill sux) and 1 part Garlic Powder.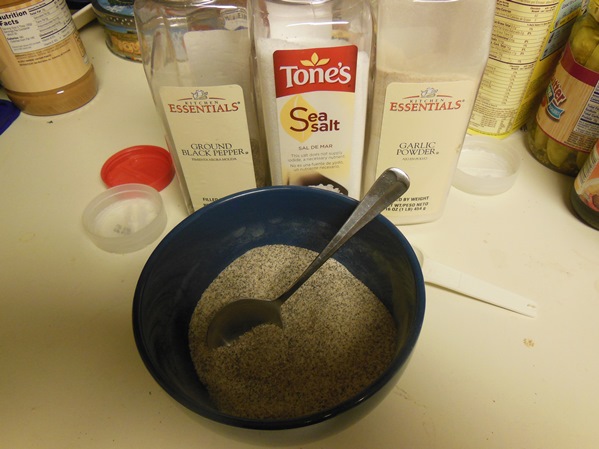 Here's the braising liquid. The Allegro Hickory, a Labatt's Blue Light and a large onion cut up.
Here's the 10# brisket on the egg smeared with mustard with the rub on it. It was just before 3:00am.
Letting the DigiQ2 watch it for the night.
I'll post some pix in the morning. Oh, we saw Epic and the new Star Trek movie. Epic was weak, but Star Trek was OK.