I've been meaning to post this for a month or two:
I've owned my LBGE for a few years now and use it 2-3 times a week. I slipped a little this past winter because I had moved the table in to the garage and it really became a pain to move it to where I could use it and then move it back again.
Well.....my wife (love you baby!) came home from her new job one day and told me that another division of her employer sold Eggs and that she could get a good price. She said that she was thinking maybe for Father's day, birthday, next three Christmas', etc...maybe she would buy me another. To make a long story short, I got a Medium.
Of course I needed a new table so I started planning (scheming) and got to building. Finally thought I would try to get the photos posted so here is my attempt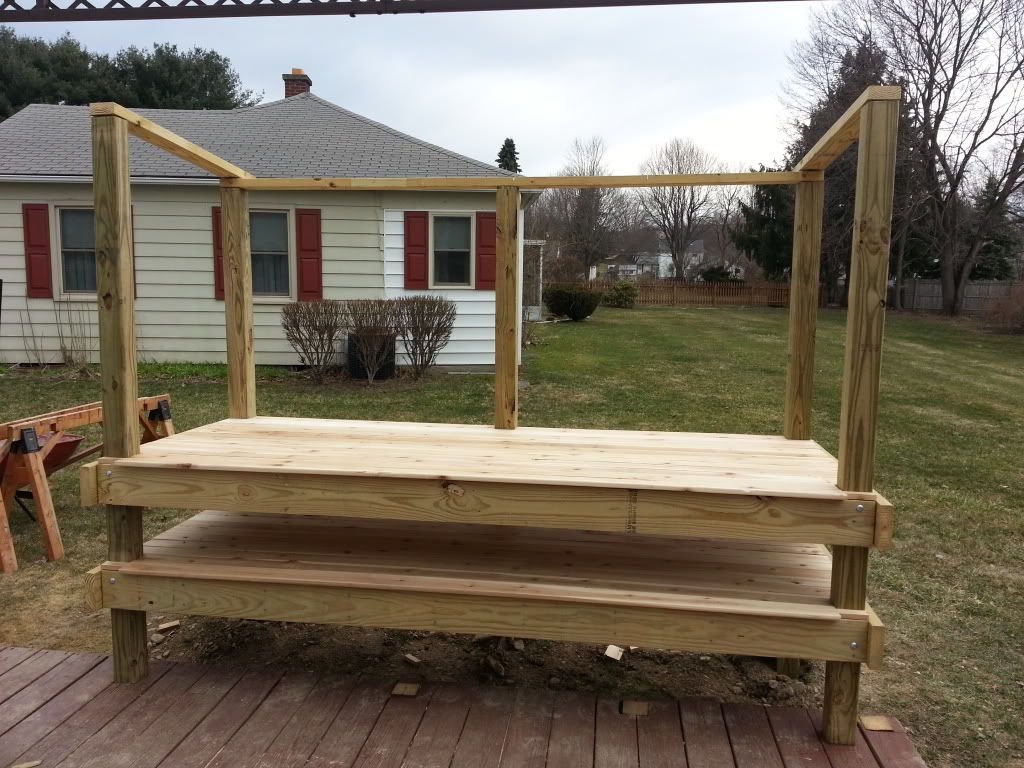 -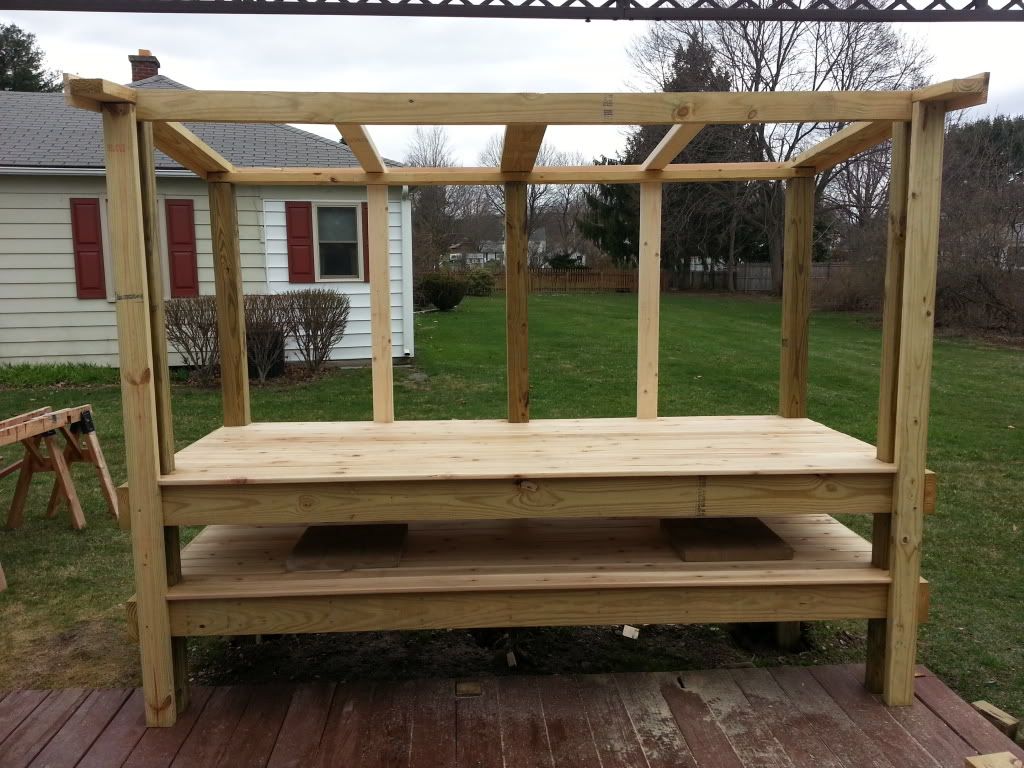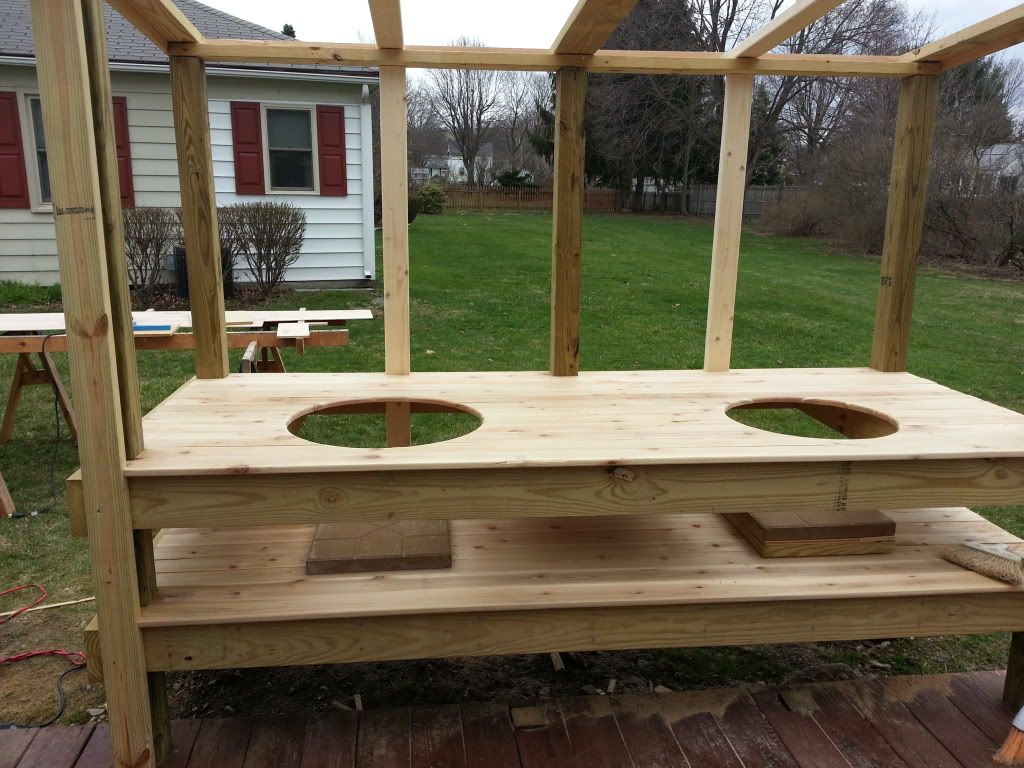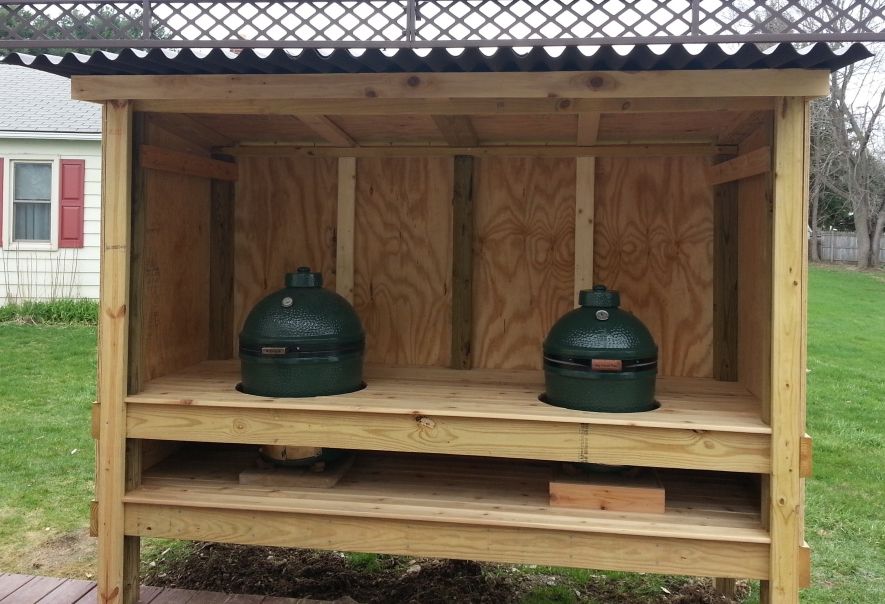 (The lattice at the top in front is part of a canopy frame, not part of the table)
It's not quite done, I'll be finishing it throughout the summer, but it is functional.
To top things off, after attempting my first reverse sear on some nice steaks, I had to throw them back on after cutting in to them and finding they were not done inside. My Thermapen arrived yesterday. Told you she is the Best!!