Tomorrow being St. Patrick's Day I wanted to find a dessert that would be festive. My red velvet crème brûlée was a big hit for
Valentines day
so I found a chocolate recipe and added some Stout. While Guinness would be the perfect match for St. Patrick's Day I decided to make a small batch yesterday and to see if Young's Double Chocolate Stout would taste better.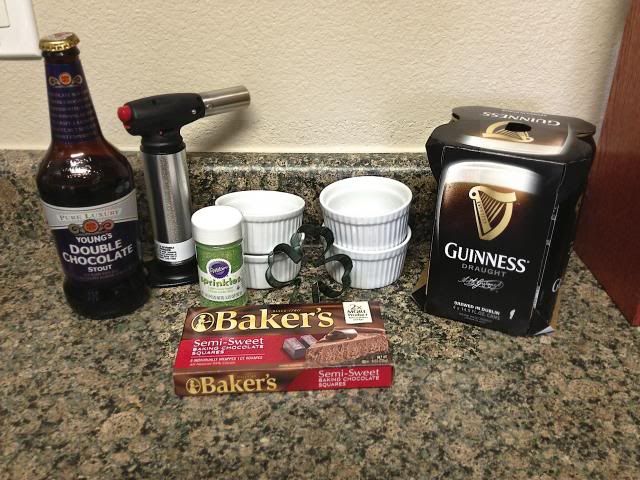 I had four other taste testers as well as myself and it was unanimous that the Guinness tasted better. So this morning I made a full batch and here is the recipe I went with:
Ingridents
4 large egg yolks
2 oz heavy cream
2 oz half and half
4 oz Guinness
4 oz semi sweet chocolate
⅓ cup sugar
½ tsp vanilla extract
Beat eggs and sugar till the ribbon stage
Heat heavy cream, half and half, and Guinness together until it reaches a boil
Pour the warm mixture over the chocolate and stir together until chocolate has melted.
Temper the egg mixture with the chocolate until it is all incorporated.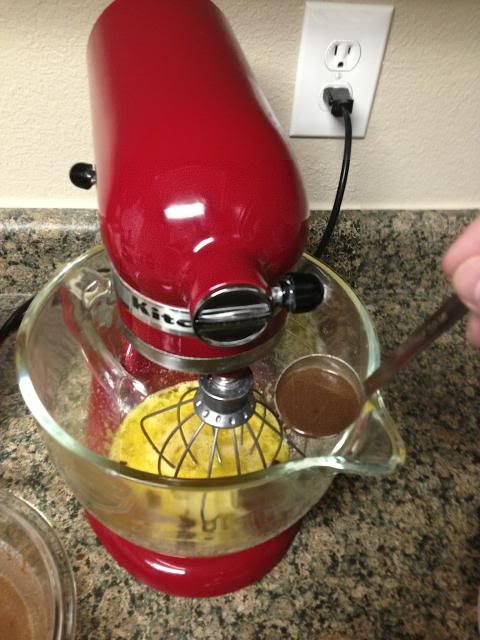 Then pour the mixture into ramekins
Preheat BGE (or oven if you want) to 350° and bake in a pan with water half way up the ramekins for 30 minutes.
Here is the batch from yesterday since they are on the egg baking right now. Guinness on the right and Young's on the left.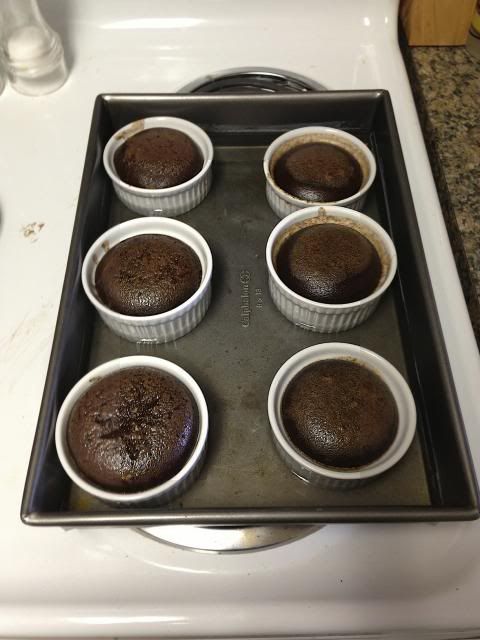 Chill for 2-3 hours, sprinkle sugar over top and caramelize using kitchen torch or broiler until sugar melts and becomes golden brown. Serve immediately or can be refrigerated for later use.
I was playing around with green sugar and some food coloring as well as trying to keep track of the different kinds for the taste test.
Happy St. Patricks Day everyone!
Large & Small
BGE
, CGW Two-Tier Swing Rack for
BOTH EGGS
, Spider for the Wok, eggCARTen & and Cedar Pergola my
Eggs
call home in Edmond, OK.