Well, we on the road ya hear.   We have so much crap packed we had to put the back seats down and create a cargo bay.
@Mickey
- I'm equipped with some multi-media stuff like the giant ghetto blaster, MBP, projector.  I plan on projecting embarrassing pictures that I've collected of certain forum members on the side of the inn.  Should be quite exciting.  For music, the sky is the limit, but we might start off with some Zamfir and his mighty pan-flute, then progress to some old-school Hanson. 
We're just entering the nightmarish traffic in Baton Rouge (AKA "Red Stick").
Here are some pictures, I'll be sure to document a little more, as the terrain between here and San Antonio is extremely boring and it gives me something to do.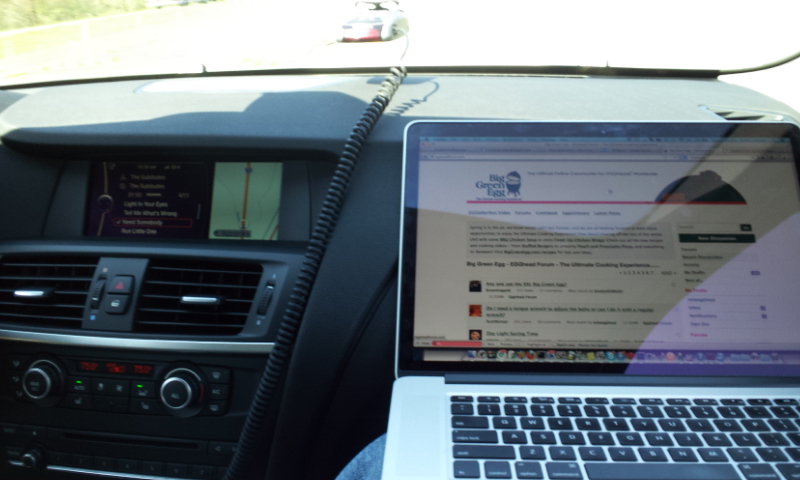 ______________________________________________
No cooking devices other than an Easy-Bake oven with a 75 watt incandescent light bulb.

Virus downloading.....(*beep...bleep...whirrr...whirrr*)

Download Complete.