I threw some veal and beef short ribs in a couple foodsaver bags, added some seasoning, cooked in the sous vide bath for 70 hours at 140. I seared on the egg after dusting with some of Mickey's coffee rub.
We ate the veal tonight and it was absolutely delicious. Still pink and a nice crusty sear. Fall apart tender. Since it was cooked at a relatively low temp, the meat was very moist.
I poured the juice from the bags into a pot and made a gravy with wine (pictured), a little balsamic, dash of worchestershire sauce and some gravy thickener. I skimmed most of the fat and scum off the top. The gravy was off the hook (trying not to slip into Guy Fieri).
The pics are the of the veal. The spinach is an Indian spiced fresh baby leaf. Mashed some red potatoes.
I'll post an update after we eat some of the beef short ribs.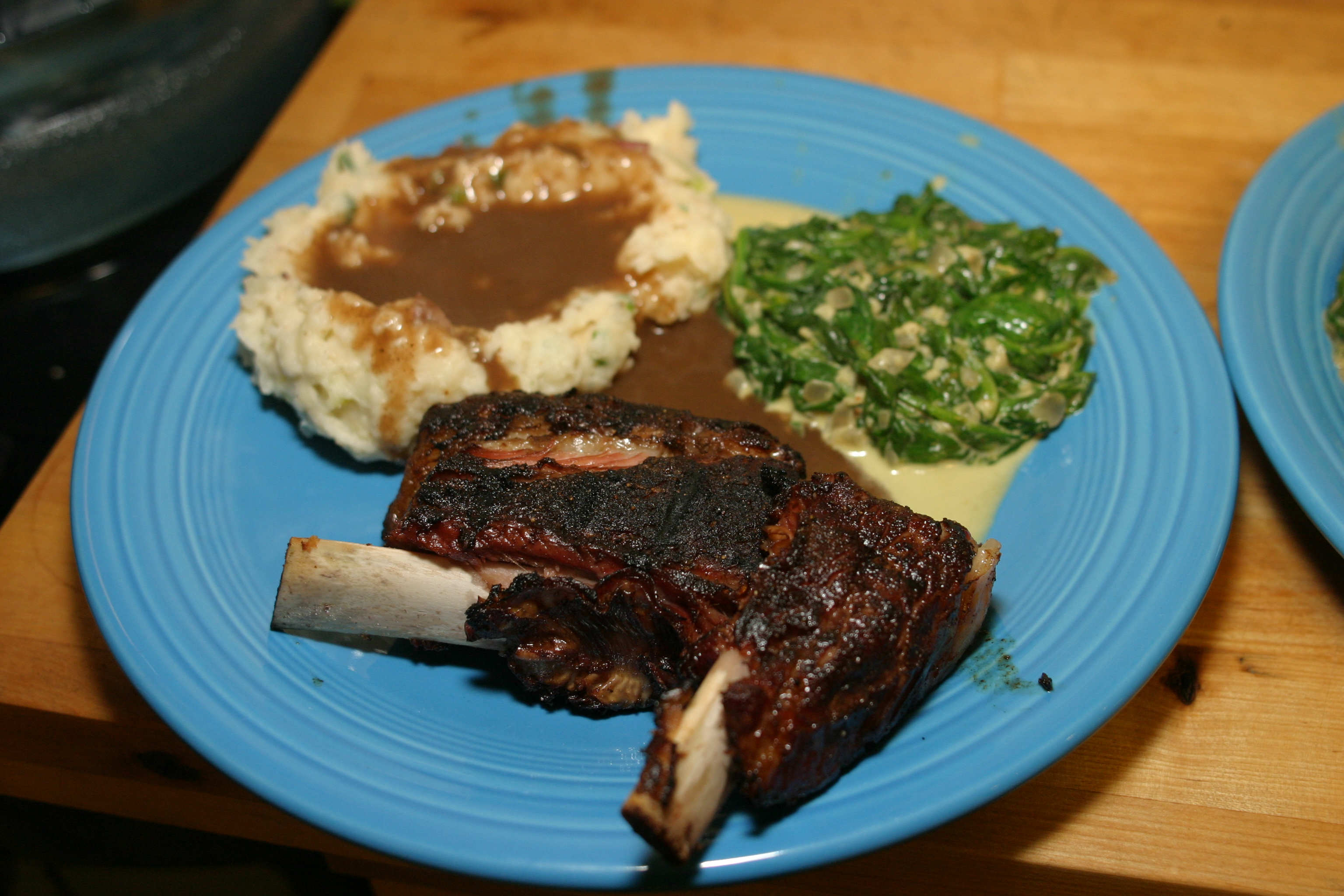 ______________________________________________
This is my signature line just so you're not confused. Love me or hate me, I am forum Marmite.
Large and Medium BGE, Kamado Joe Jr, Akorn Jr, smoker with a 5k btu AC, gas grill, fire pit, pack of angry cats, two turntables and a microphone, my friend. Registered republican.
New Orleans, LA - we know how to eat