Was trying to keep it healthy last night. And simple. And not have to go to the store. Grilled chicken breasts, roasted cauliflower and a salad. And some liquid lubricant of the brown variety to help it go down.
Started off by firing up the Mini, flattened some chicken breasts and seasoned them down with some CanCooker All Purpose Seasoning that I got at the Plano Fest. I'm not sure what the CanCooker is, but I thought I'd give their seasoning a try.
While the Mini was warming up, I started prepping some cauliflower for a roasted cauliflower recipe. I've heard that cauliflower has all kinds of things and stuff that are good for you. I need all of that I can get.
I hate winter. I can't get a decent shot of things on the Egg at night. Maybe I should hate myself for not figuring out how to photo things better.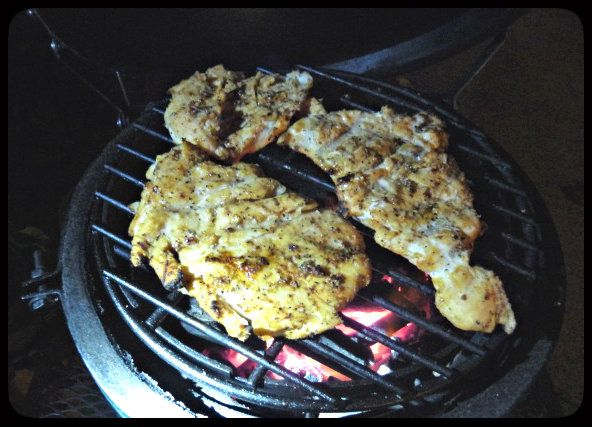 Served it up with the cauliflower and a salad. Healthy, huh?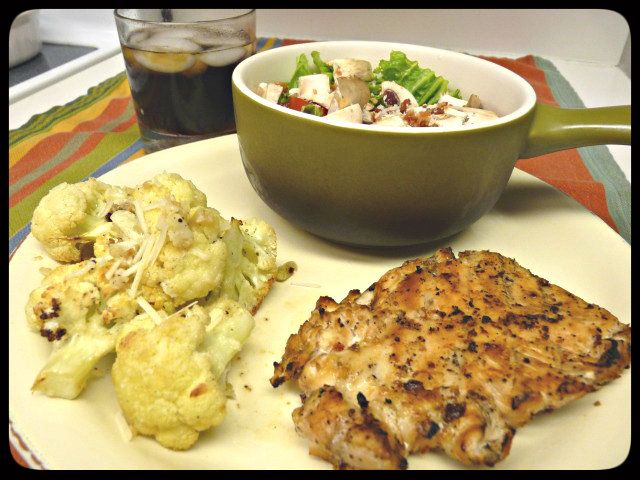 The chicken turned out to be a bit too salty. Guess I was a little heavy handed with the seasoning. What surprised me, though, was that the cauliflower was the star of the show. I've never been a big fan of cauliflower, but this stuff was good. I even went back for seconds. And packed some for lunch today.
So, now that I've had good cauliflower, I'm more interested in it. Anybody have a good recipe for grilling it up?
Rowlett, Texas
Griffin's Grub or you can find me on Facebook
The Supreme Potentate, Sovereign Commander and Sultan of Wings