Ummm...I felt my arteries clogging as I was preparing this...I was SOOO EXCITED
. Here is my first attempt at Turtle Eggs and Moinkballs. I would have to say to changes I am going to make.
1. I would add more heat to my turtle eggs. I used Jimmy Dean Hot and went a little too light on the jalapeños. Next time I will definitely heat it up a bit more.
2. I think some homemade meatballs would be much better than store bought...but the Costco meatballs I used were pretty dog gone good.
Tell me what you think. I am afraid that, like most everyone else here, this egg cooking is getting into my blood...
PS. Please forgive the presentation. My wife and I were starving.
PPS. Yes that is my 3.5 year old son's socks on the countertop in the first and second picture.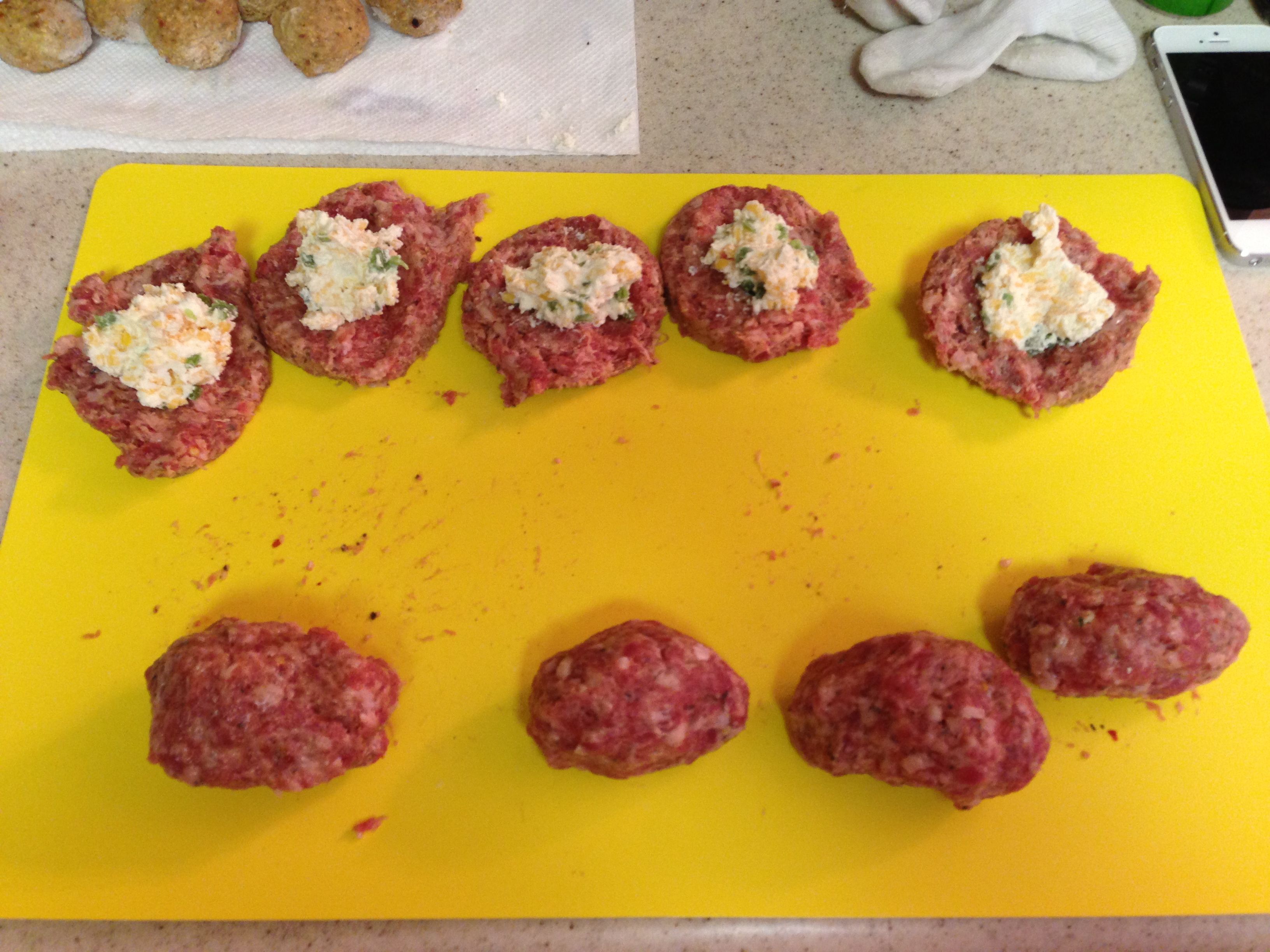 Anderson, SC
XL BGE, Father's Day Gift 2012 (Thanks Fam!!!)
Webber Kettle and Webber Summit Gasser
Want List:
Thermapen
,
Small BGE
,
Wok
, Adjustable Rig,
Food Saver
, More $