It feels as though we've waited forever for college football to start, and finally the wait is over! Check out our
tailgating page
for recipes that are sure to become fan favorites. As an added bonus, the day before
Labor Day
is
National Bacon Day
and we don't know about you, but we like putting bacon on anything and everything, so we'll definitely be celebrating that. It's time to think about getting out to one of the many #EGGfests around the country -
see a list here
The good and the bad...
Got my first brisket in the egg along with a little pork butt for variety. We're having a Masters themed early dinner: BBQ (of course), pimento cheese dip, deviled eggs, potato salad, pecan pie and Arnold Palmers.
On the negative, I discovered that my fire box has broken. Thankfully it's usable for today, but I'm disappointed.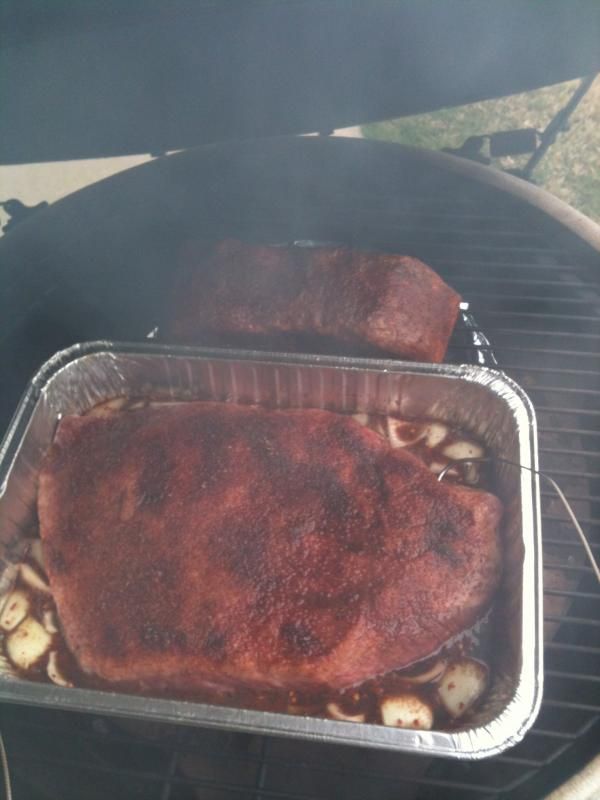 Birmingham, AL
XL, Small, and Mini BGEs