Since we got our Large BGE last October, Pizza has to be one of the favorite things to cook on it. Sunday we had 13 people over for a pizza party and decided it was time to see if Tipo 00 is as good as everyone says it is. We used a recipe from
Jamie Oliver
that we have used before with King Arthur Bread Flour and figured the best way to taste the difference would be to use the same recipe swapping in the 00. It does have Semolina flour to help compare it to previous batches that had bread flour and semolina. We made the dough in three half batches so it would fit in the Kitchenaid.
For the mixer we did it on speed 1 till it formed a ball, let it rest for 10 minutes, and then 5 minutes on speed 4, then 2 more minutes on speed 1. We placed each batch into a oiled bowl, covered, and let rise. Then put dough into a oiled ziplock bag and store in fridge overnight. We pulled the dough out a couple hours before everyone arrived and cut each ball in quarters making 12 pizza skins in all.
One hour before we fired up the egg, put the placesetter legs down with ceramic feet in-between it and the pizza stone.
After that it was time to start making some pies!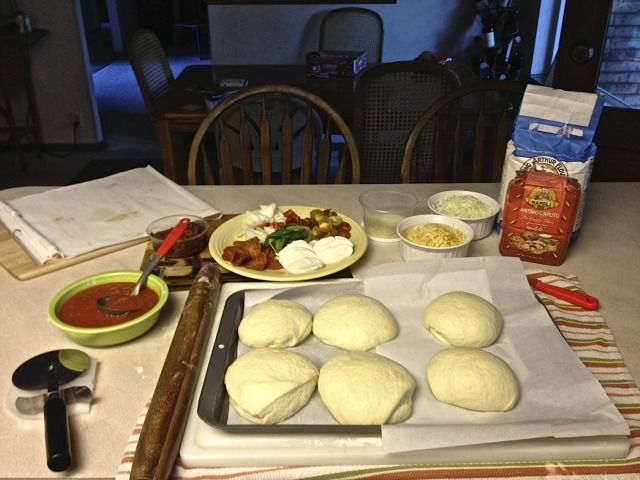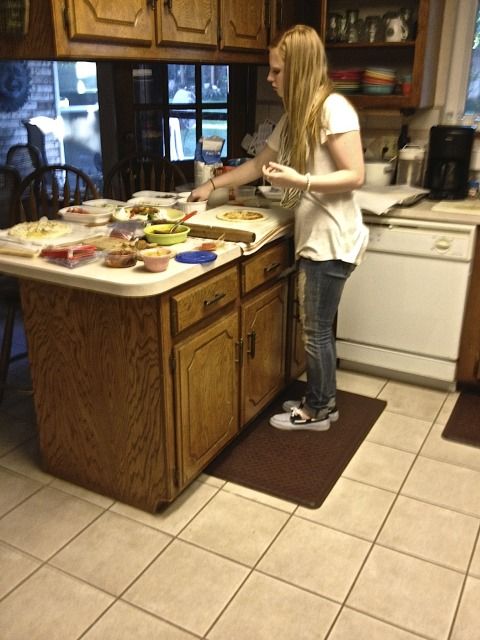 For large pizza parties we found that a
Super Peel
is really the best way to go. Last time we had cornmeal all over the kitchen and a couple of pizzas sat too long and did not want to slide off onto the stone. We left the corn meal in the pantry and had one pizza ready to go while someone else started making theirs. When I ordered my swing grate I did see
Ceramic Grill Works
also carries them.
Even picking up two small pizzas was no problem.
As the pies came off the egg just cutting the crust I could tell that it was better and forming the dough was much easier than when we used bread flour.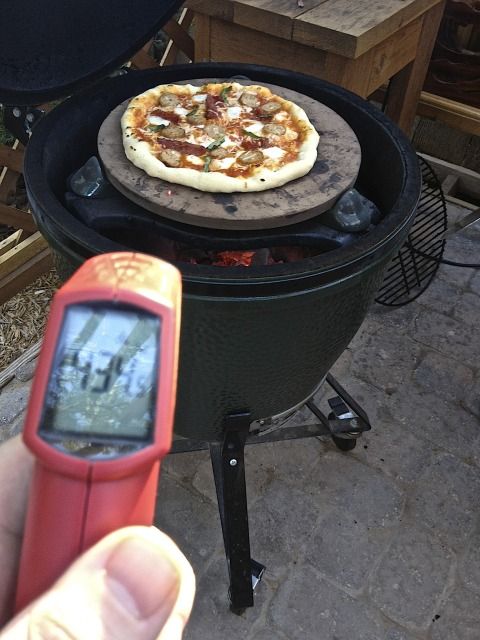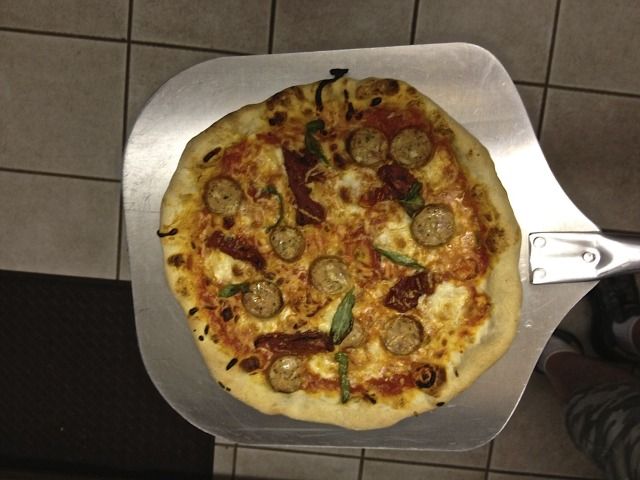 One of the little guys said "this is the best cheese pizza ever, I love it when you cook on the Big Green Egg"
Since we had so many people over I decided we needed a dessert, while the Egg was getting its fair share of use we got out the Dutch Oven Table and made some Cobbler. After putting the brisket on Saturday morning we went to the Farmers Market and found some great peaches. The recipe is from one of our Dutch Oven cookbooks and I can post it if anyone wants.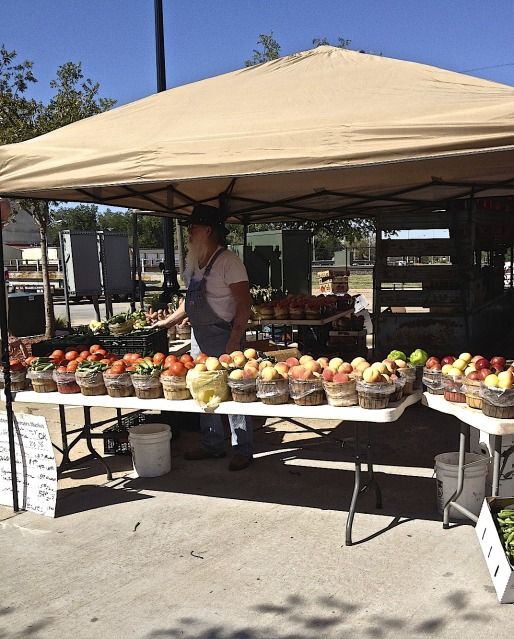 To anyone who is new to cooking in a Dutch Oven get a cheap foil liner, especially if making a cobbler, cleanup can be a nightmare..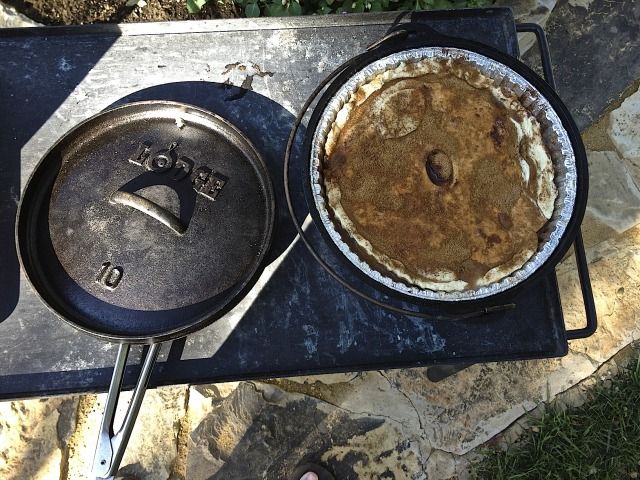 One row of coals on the bottom and two rows on the top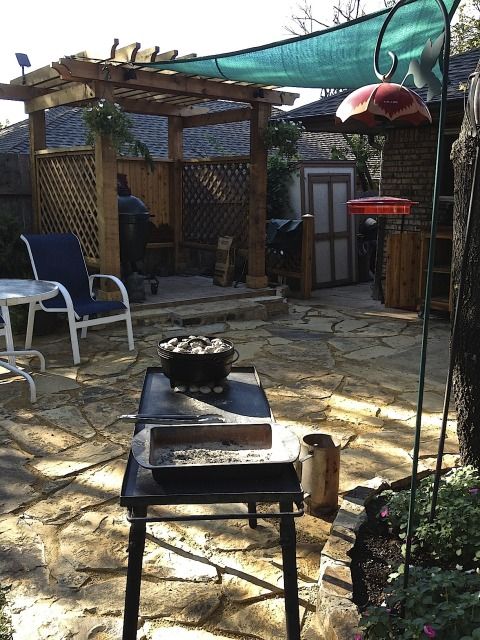 Of course you can't have cobbler without some homemade vanilla ice cream!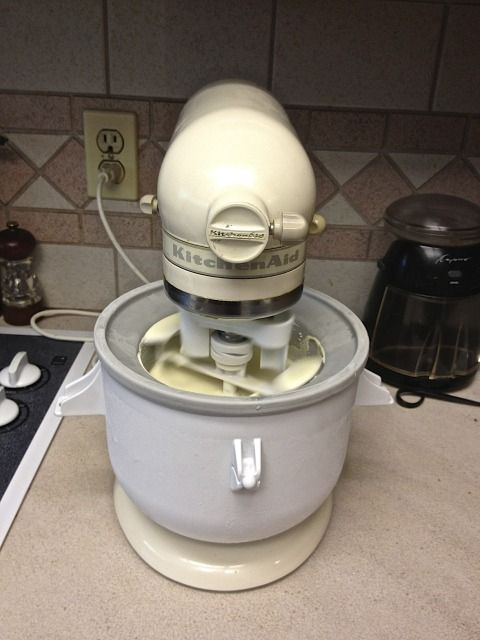 I just got this attachment and it works great, freeze for 15 hours and you can have ice cream in 20 minutes!
And a game of Giant Jenga for those who already made their pizza
Time for Dessert
11 full size Pizzas and 2 mini ones I think everybody had a great time and nobody left hungry..
And yes Tipo 00 Flour is well worth finding to make the best dough possible, now if I can just find a place in the Oklahoma City area that carries it. Shipping was just as much as the flour. (Or maybe a bigger kitchen to store a 50 lb bag.)
Large & Small
BGE
, CGW Two-Tier Swing Rack for
BOTH EGGS
, Spider for the Wok, eggCARTen & and Cedar Pergola my
Eggs
call home in Edmond, OK.