Welcome to the EGGhead Forum - a great place to visit and packed with tips and EGGspert advice! You can also join the conversation and get more information and amazing kamado recipes by following Big Green Egg at:
Facebook  |  Twitter  |  Instagram  |  Pinterest  |  Youtube  |  Vimeo
Share your photos by tagging us and using the hashtag #EGGhead4Life.
In Atlanta? Come visit Big Green Egg headquarters, including our retail showroom, the History of the EGG Museum and 
Culinary Center
!  3786 DeKalb Technology Parkway, Atlanta, GA 30340.
Gonna Try This For The First Time
Mr. bone in turkey breast(s), meet the injector. Scheduled for tomorrow. I'm going to remove the backbone and lay it flat on the AR, high in the dome, indirect, tree fiddy till 160.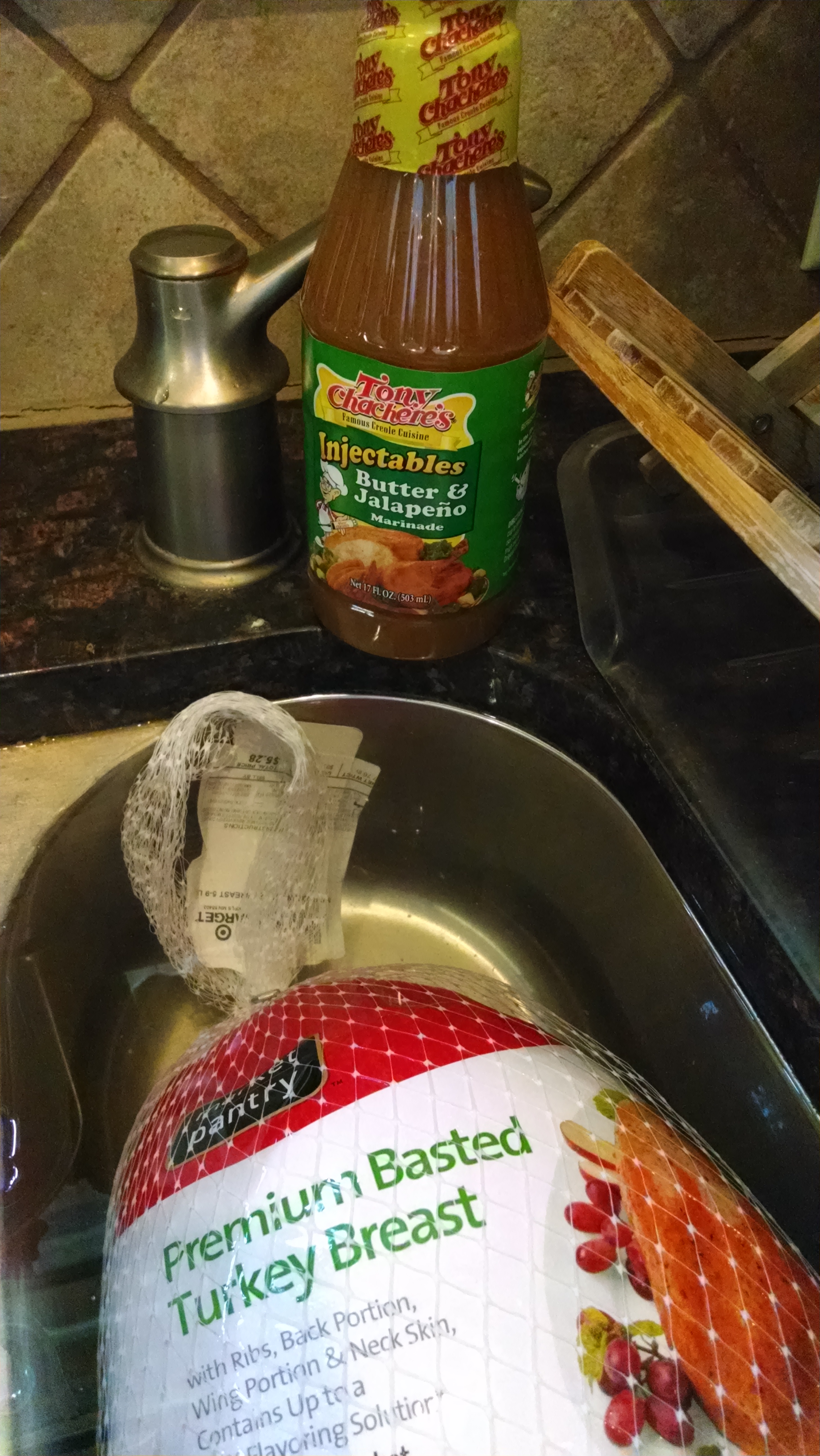 The Dude
: This is a very complicated case, Maude. You know, a lotta ins, lotta outs, lotta what-have-you's. And, uh, lotta strands to keep in my head, man. Lotta strands in old Duder's head. Luckily I'm adhering to a pretty strict, uh, drug regimen to keep my mind, you know, limber.
Walter Sobchak
: Nihilists! *uck me. I mean, say what you want about the tenets of National Socialism, Dude, at least it's an ethos.
Cumming, GA
Eggs - XL, L, Small
Gasser - Weber Summit 6 Burner