The egg got a good amount of use this past weekend. After doing the
Paella on the LBGE!
last week we noticed the good old felt gasket was starting to come apart. After talking to my dealer and getting a new Nomex one, we swapped it out on Wednesday and planned a low and slow to help break it in. After reading several posts we decided to try out
Byron's Butt Rub
and some
Bone Suckin' Sauce
. As with most things we have learned from everyone here they are a great combo for some Pork Butt.
Friday night the two 8 Lb bone in butts got a good coat of Byron's and spent the night in the fridge. In the morning we fired up the LBGE and they went on at 07:30 with a 275° grid and the DigiQ Dx2 holding it steady. We decided to monitor the cook to see how its doing and checked it throughout the day. At 17:00 it was at 185° so we bumped the egg up to 300° and pulled the smaller one at 18:00 at 189°. The larger of the two got pulled at 19:30 with a grid temp of 319° with a internal of 195°
It was super tender and jucy with a great bark. Bone Suckin' Sauce was quite different than most of the stuff they serve around here in Oklahoma but complemented the pork quite well.
There only ended up being two of us to enjoy the pulled pork so we had plenty of leftovers. We decided to try out making fresh Masa Tortillas and have Carnitas Sunday night. After finding a Cast Iron
Comal
at Academy we had everything we needed.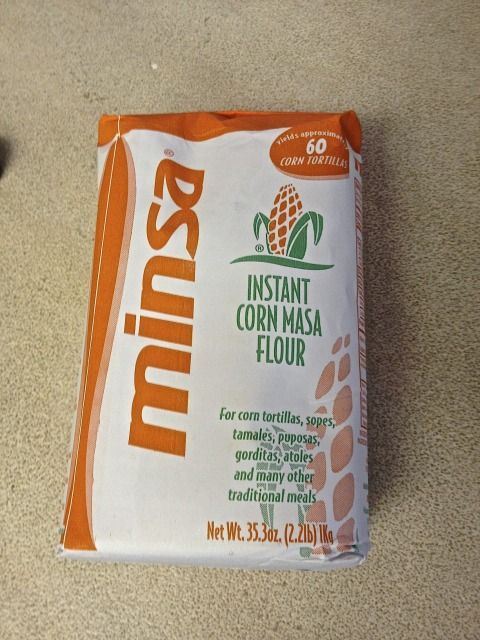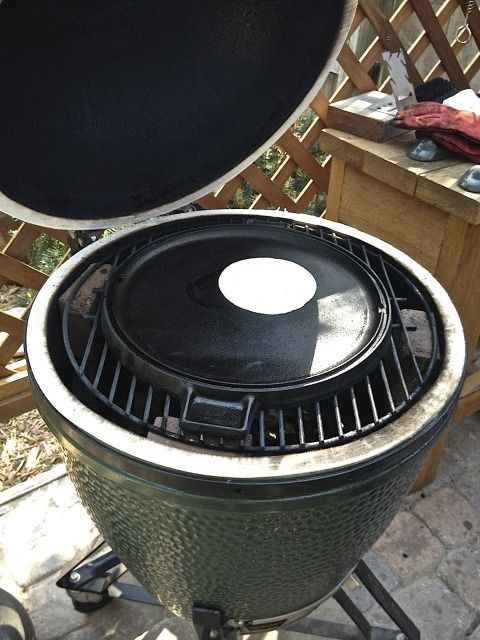 For the first time making these and not really knowing what to expect, they came out fantastic!
After making a batch of tortillas I ran to the store to get some produce for two of
Rick Bayless
salsa and guacamole recipe. For anyone living or traveling through the Chicago area, do yourself a favor and checkout one of his three restaurants. He even has a couple at O'hare Airport. He also won the first season of Top Chef Masters, he also has multiple James Beard awards among many others. I decided with his
Roasted Tomatillo Salsa
and
Grilled Garlic and Orange Guacamole
both turned out really well and the BGE is a great way to roast all the veggies as it is coming to temp!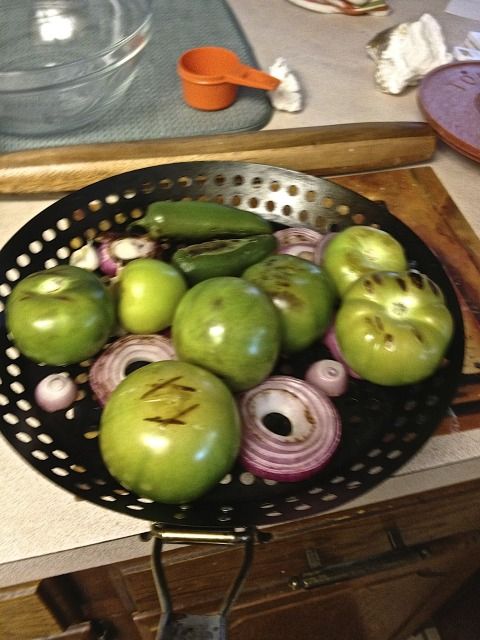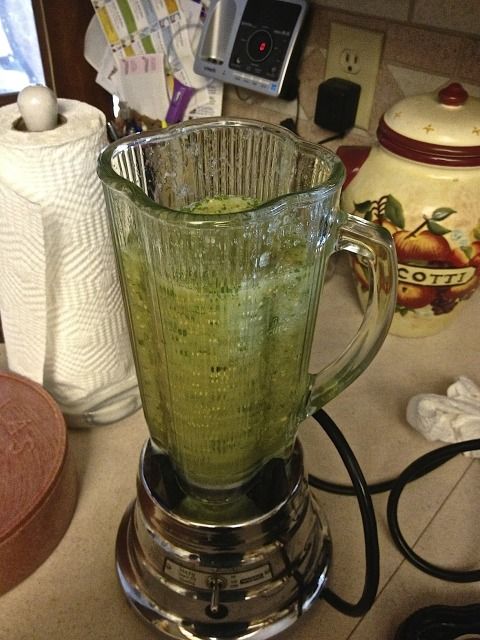 After throwing the Guacamole in the fridge we went outside I was checking out some new features of the Iphone and shot some panaorama pics of our eggs home.
This one was me standing on the step of the pergola.
Oh and the newest addition, the bottle opener and collector was well tested this weekend.
Roasted peppers and onions went on the egg.
After everyone arrived we just threw the pork on the Comal to reheat it and get a nice crust and served it up with all the Fixin's
It was a great weekend and many thanks for the great input and advice we have gotten from everyone in the egghead community!
Large & Small
BGE
, CGW Two-Tier Swing Rack for
BOTH EGGS
, Spider for the Wok, eggCARTen & and Cedar Pergola my
Eggs
call home in Edmond, OK.