Bibimbap...An ancient and traditional Korean meal served in tremendously hot stone bowls with rice, which becomes crunchy in the bowl. (You didn't really think I meant the other kind of stone.... :silly: )
Anyways....we decided to do Bibimbap on the Egg tonight. I prepped some NY Strip steaks (I cut them into 1/2 inch thick slices) and marinated them with lots and LOTS of garlic, and a simple bulgogi marinade. And my apologies, my prep pics were lost when the data card fell out of the camera. But trust me, I think I used 20 cloves of fresh crushed garlic for 1 lb of thin cut steak.
Egg was preheated to 450*, and due to a remaining fear of thermal shock, I preheated these bowls in some boiling water, then onto the Egg to finish heating.....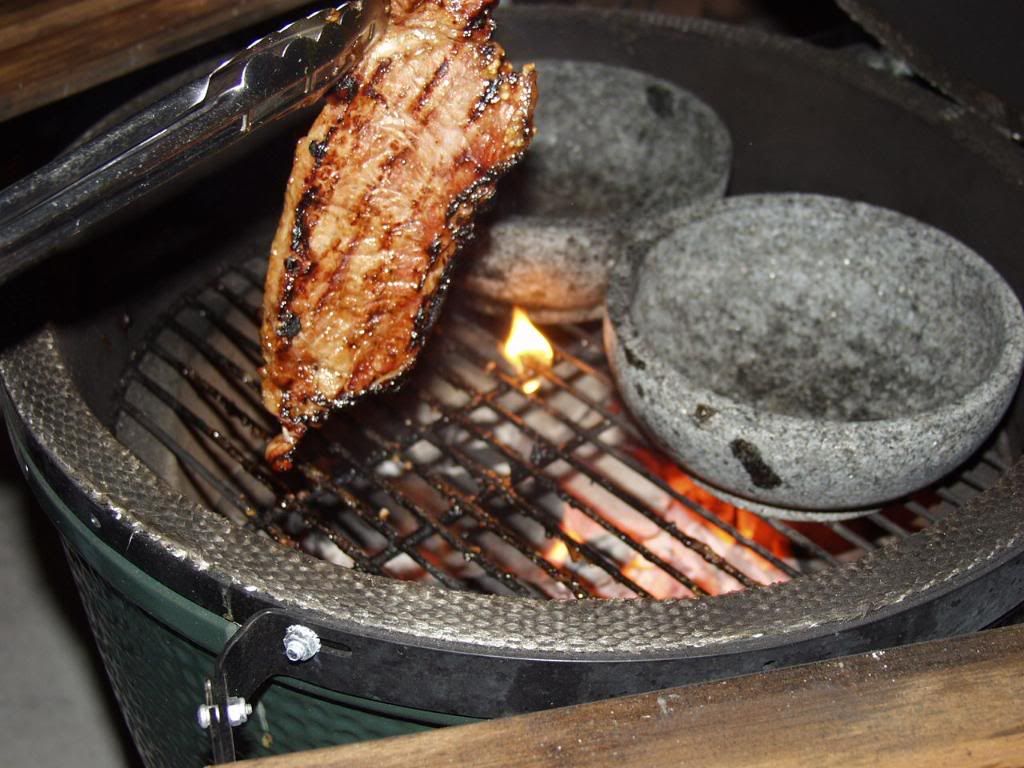 Steaks on....and though the pic was lost for proof... the stones were to 480* per the infrared....(I can't believe these pics got lost.....
) CAREFULLY added some peanut oil....
Then the rice.....Can you hear it sizzle??? :woohoo: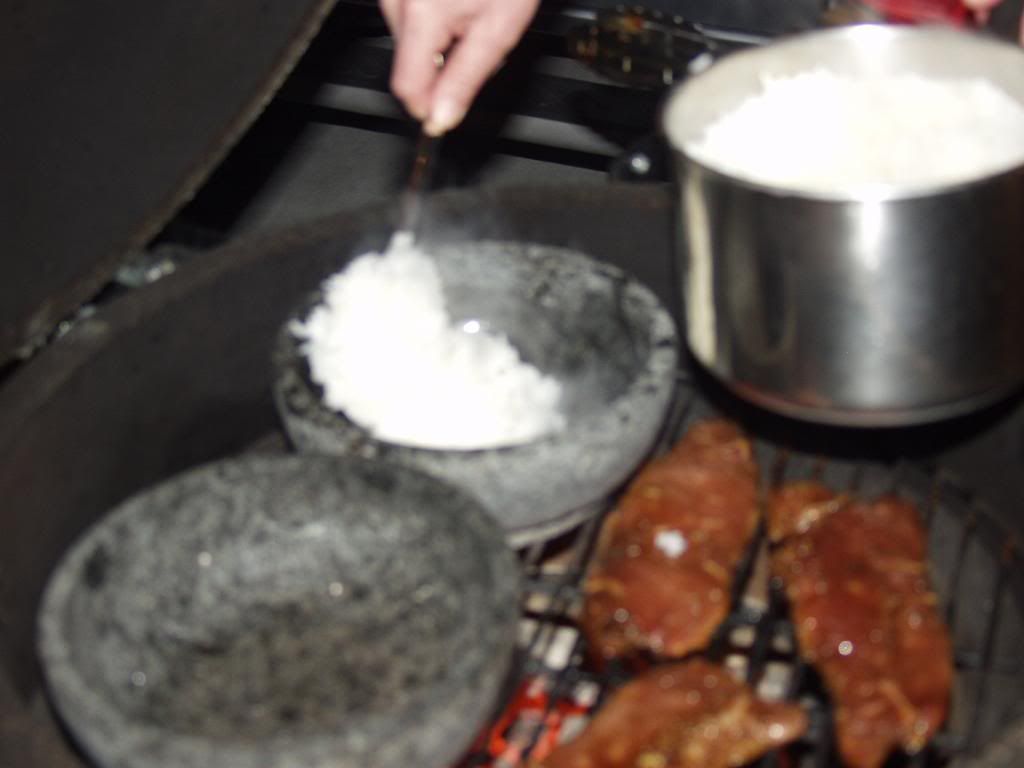 Crispy rice may not sound to good to you, but trust me, its the best part of the meal.....
Steaks off for their rest....
Served with accompaniaments from bottom left clockwise.....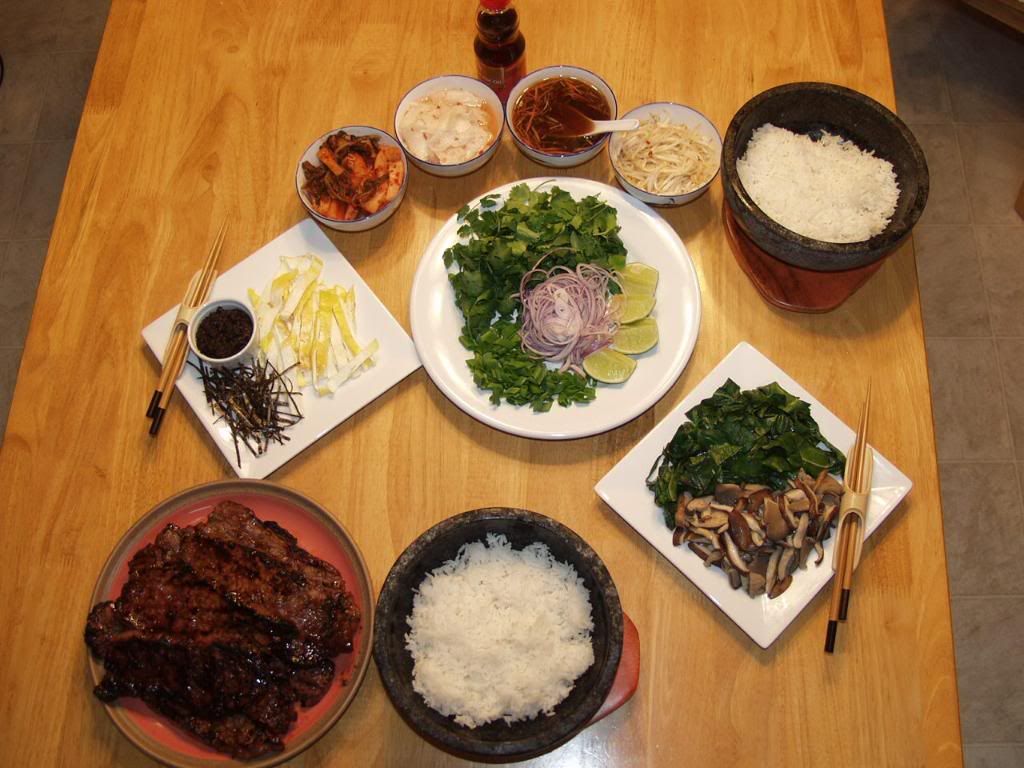 The steaks....Egg pancake with Nori and black bean chile sauce.... Turnip kim chee (about 4 weeks aged and perfect!) , pickled daikon radish, Sauce of fish sauce, water, and shredded carrot, pickled fresh bean sprout, in the Center....Cilantro, Shaved Red Onion, Scallion and lime wedges.
To the lower right, wilted swiss chard and sauteed fresh shitake and oyster mushrooms.
Steaks cut on the bias, and steaming bowls of rice topped as wanted....here is Tims....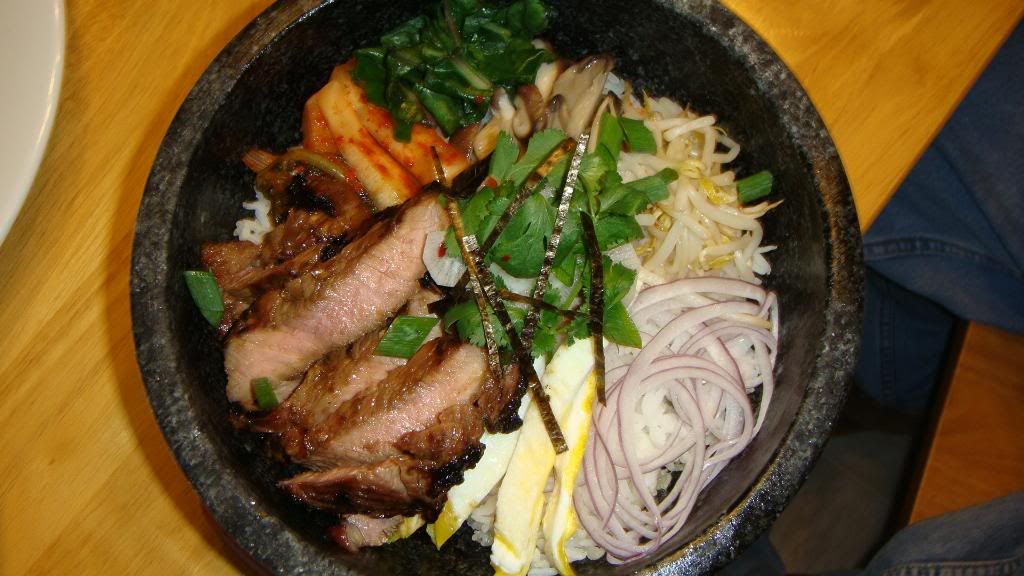 And mine....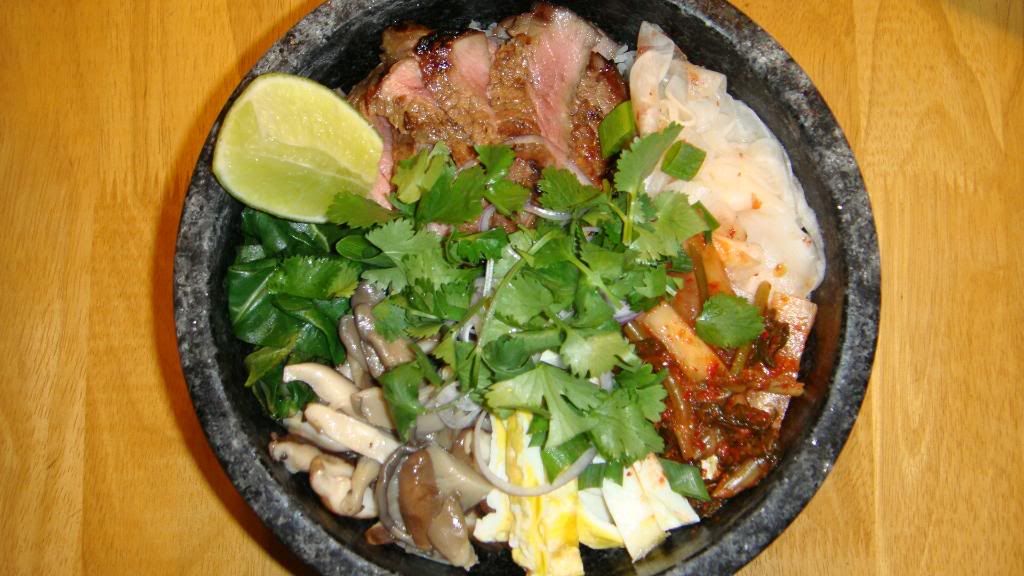 And if you don't know what I mean by crunchy rice....
It is the bomb!!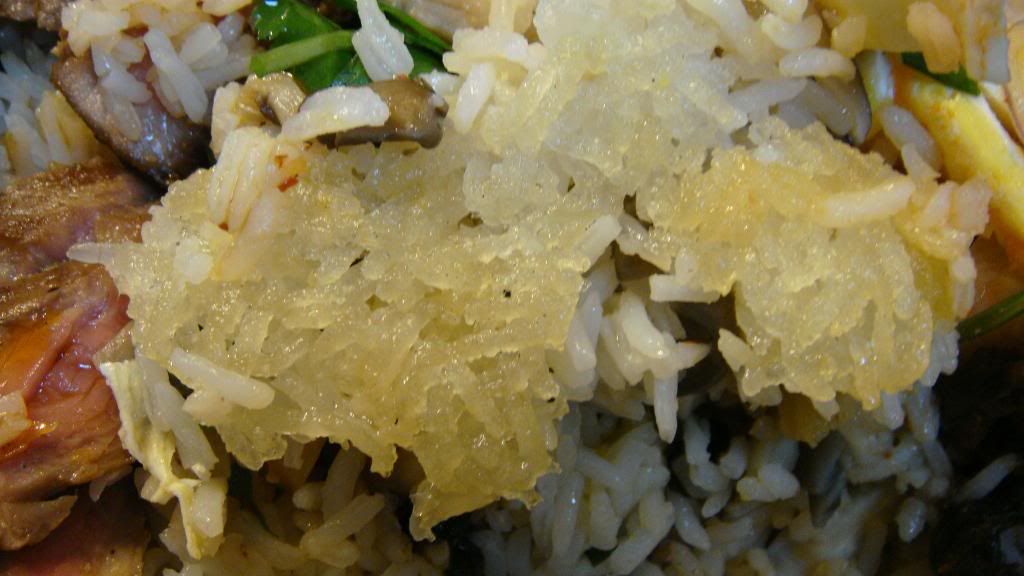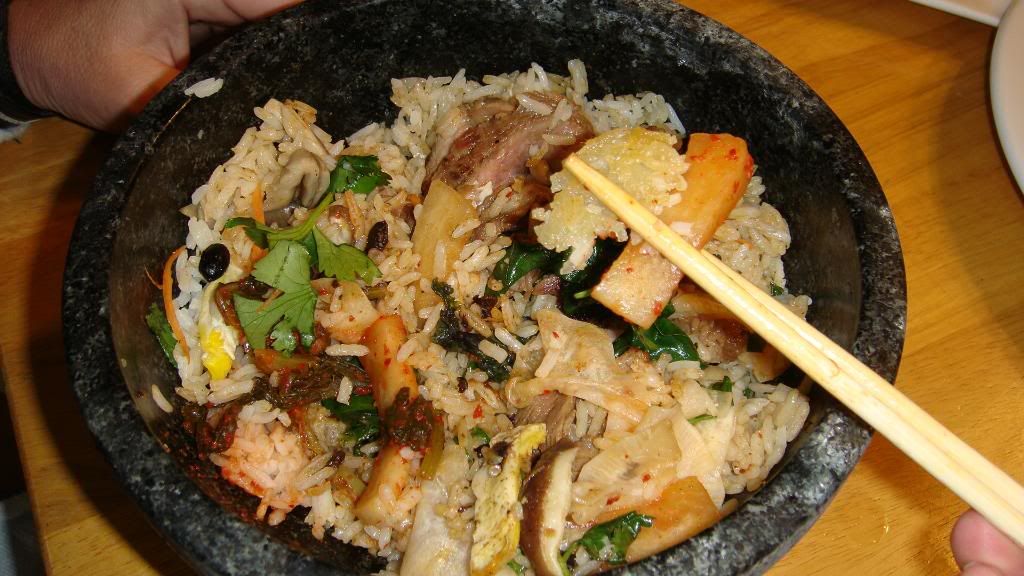 Crunchy rice bit with Kim Chee..... :laugh:
Thanks for looking at the post, and I hope you enjoyed!! Don't know how we lost our prep pics...
Sorry I wasn't able to share those with you...
Hope you still enjoyed. We did! :woohoo: