I made my first Buckboard Bacon, thanks to all the great instructions I received from Thirdeye's website and also Pork Butt Mike. It was easy and came out great.
First, cured 2 8lb. pork butts in Hi Mountain Cure for 10 days, in ziploc bags, in a 40 degree fridge, turning over every other day:
After the 10 day cure, I rinsed in water for 6 hours and let it sit in the fridge on a rack overnight. I rubbed them liberally with Dizzy Pig Ragin River (not in Thirdey's instructions)
On the egg they go for 3 hours at 225 dome with hickory
I let them get to 150 degrees internal, which took 3 hours exactly. Took them off to rest. Wrapped and refrigerated overnight.
Now for the fun part - slicing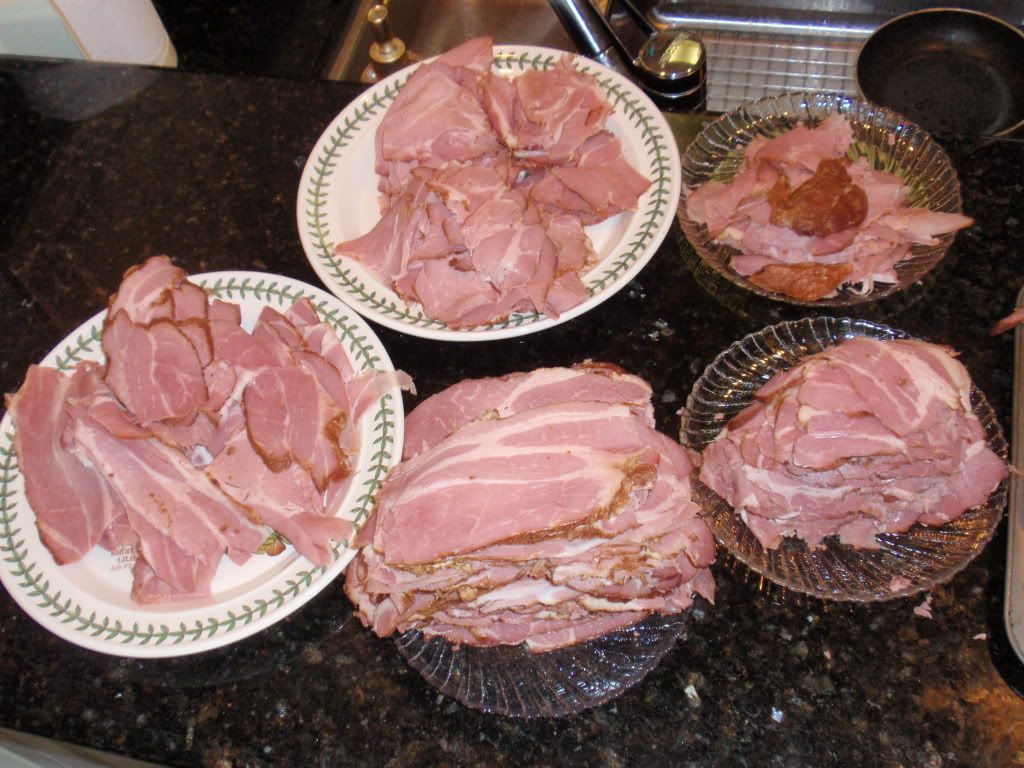 Sliced some thin and some thicker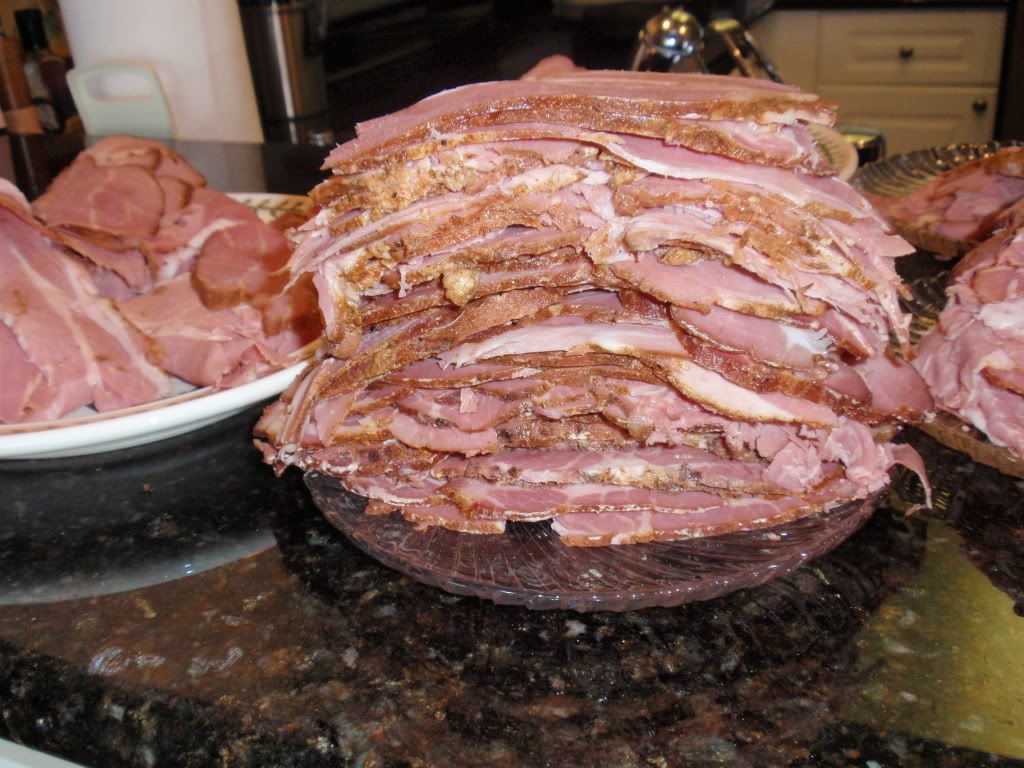 Now the really fun part!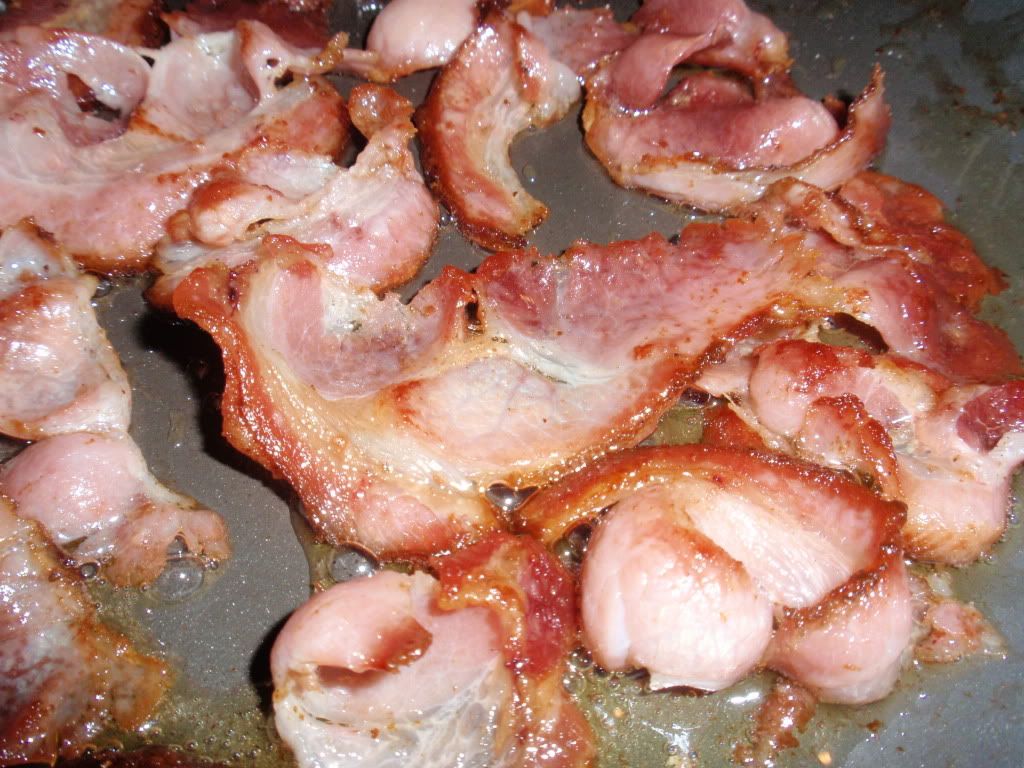 It has a great smokey flavor, with not much fat. The thin slices cook up like bacon, the thicker ones are like canadian bacon. What a great aroma they have while cooking.
Now the sealing and storing part:
Doesn't look like much is there when you suck all the air out. But believe me, that's alot of bacon there!
I will be digging up all the recipes I can find that have bacon in them, any suggestions are appreciated.
No more store-bought bacon for me!
Faith
Tampa
Happily egging on my original large BGE since 1996... now the owner of 6 eggs. Call me crazy, everyone else does!

3 Large, 2 Smalls, 1 well-used Mini