My wife surprised me with tomahawk ribeye earlier this week. I finally had some time yesterday evening to dedicate some time to the cook. The ribeye itself was pushing 3lbs. 
I tossed the ribeye on the Large for some low/slow action.
I put together a feta cheese topping for the steak.
I misjudged the size of the Small when firing it up for searing. 
Coming off the egg.
Topped.
Cut.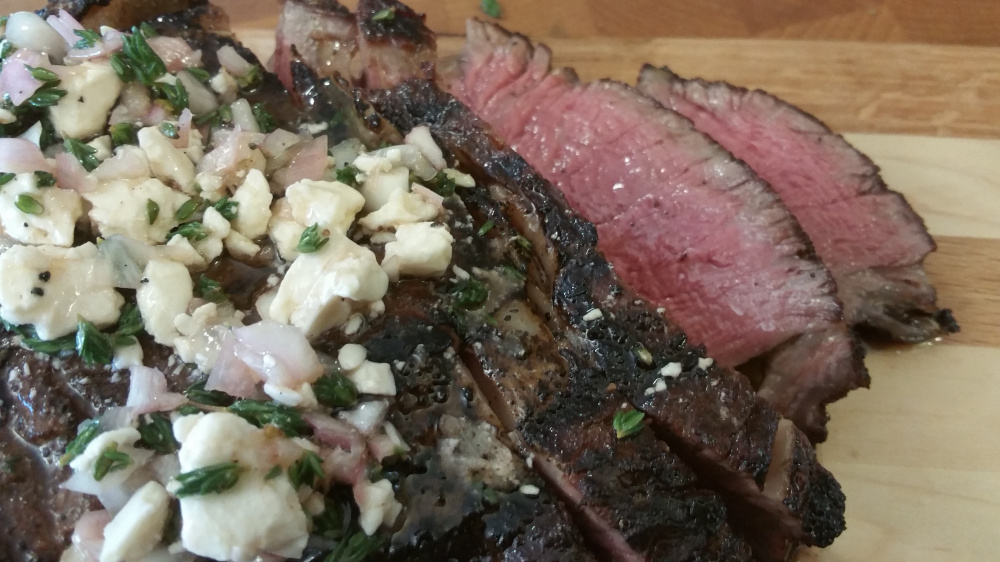 Served.
My first go around with a Tomahawk. I have to admit it was a fun cook. I'm not one of the biggest ribeye fans but I can officially check off "Tomahawk" on the list of cooks wanting to do. Thanks for looking!
"The pig is an amazing animal. You feed a pig an apple and it makes bacon. Let's see Michael Phelps do that" - Jim Gaffigan

Minnesota