...had the house to myself yesterday evening and decided to do a last minute mixed grill.  I love seafood and as fun as it is to cook for a crowd, it's also nice when you can make everything to your tastes and not have to worry about spice level, smoke or gluten allergies!
So, I ran out to Harris Teeter and picked up a bag of clams, 4 scallops, some salmon, broccoli and a round of fresh sourdough bread to soak up the sauce I had planned for the clams.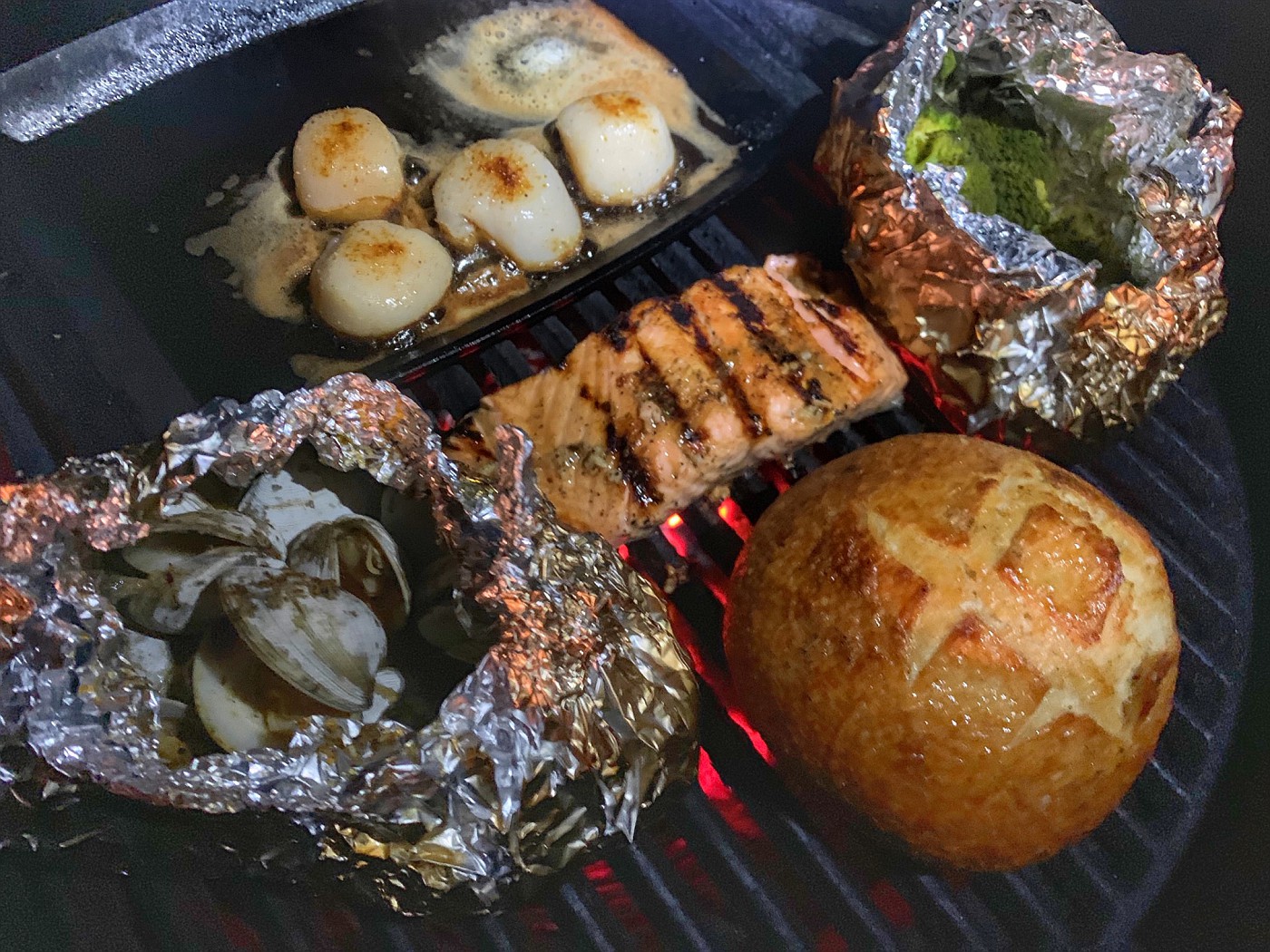 The clams are in garlic, butter, white wine, olive oil and a mix of seasonings.  At the end I hit them with some cream and a splash of hot sauce.
The salmon has MEAT CHURCH HONEY HOG on it which was off the charts! I'm going to add that to salmon in the future.  Really nice flavor. That also marinated for a bit in some greek dressing.
The scallops are good plain. In this case I put a little S&P and a pinch of cayenne on them. They're in butter.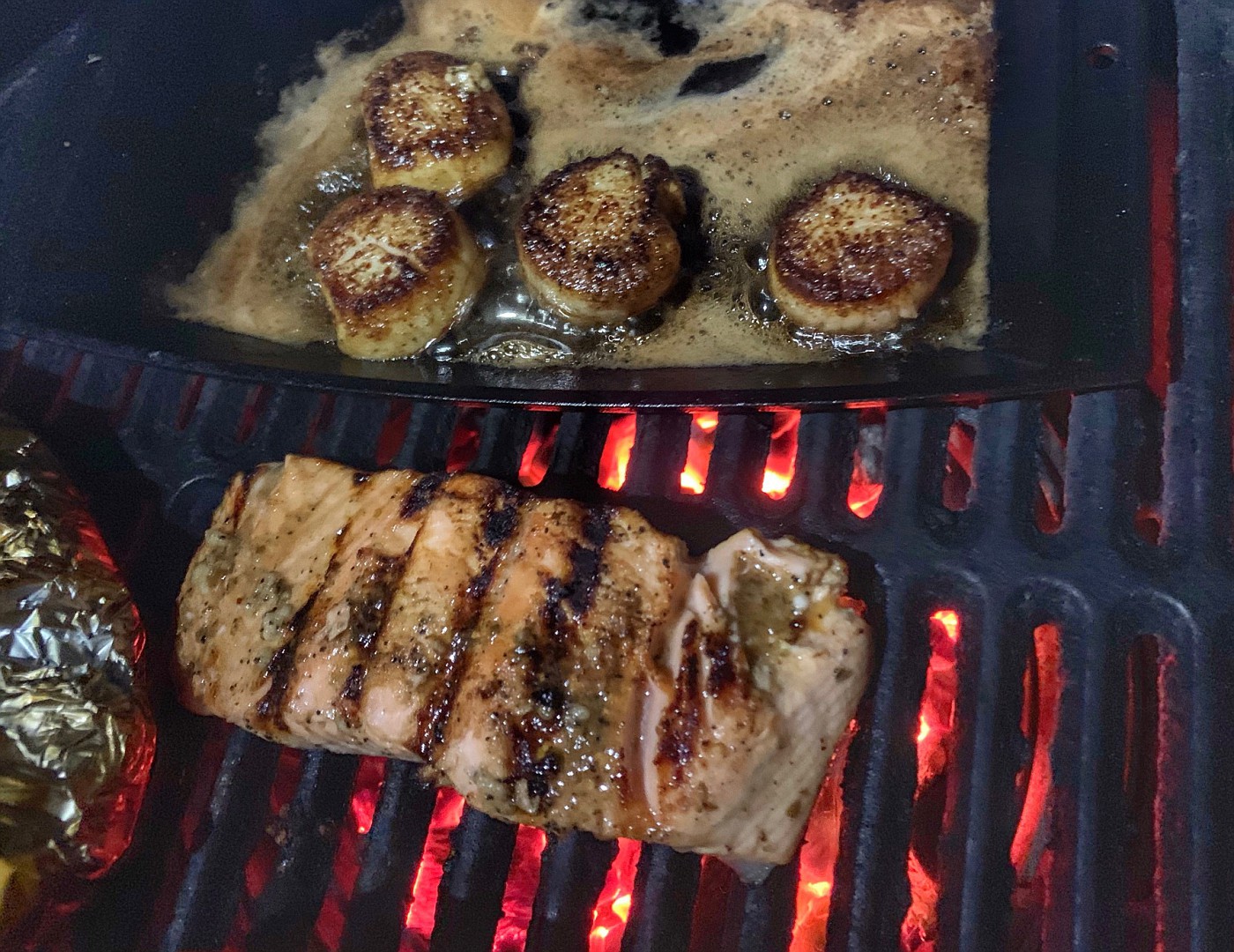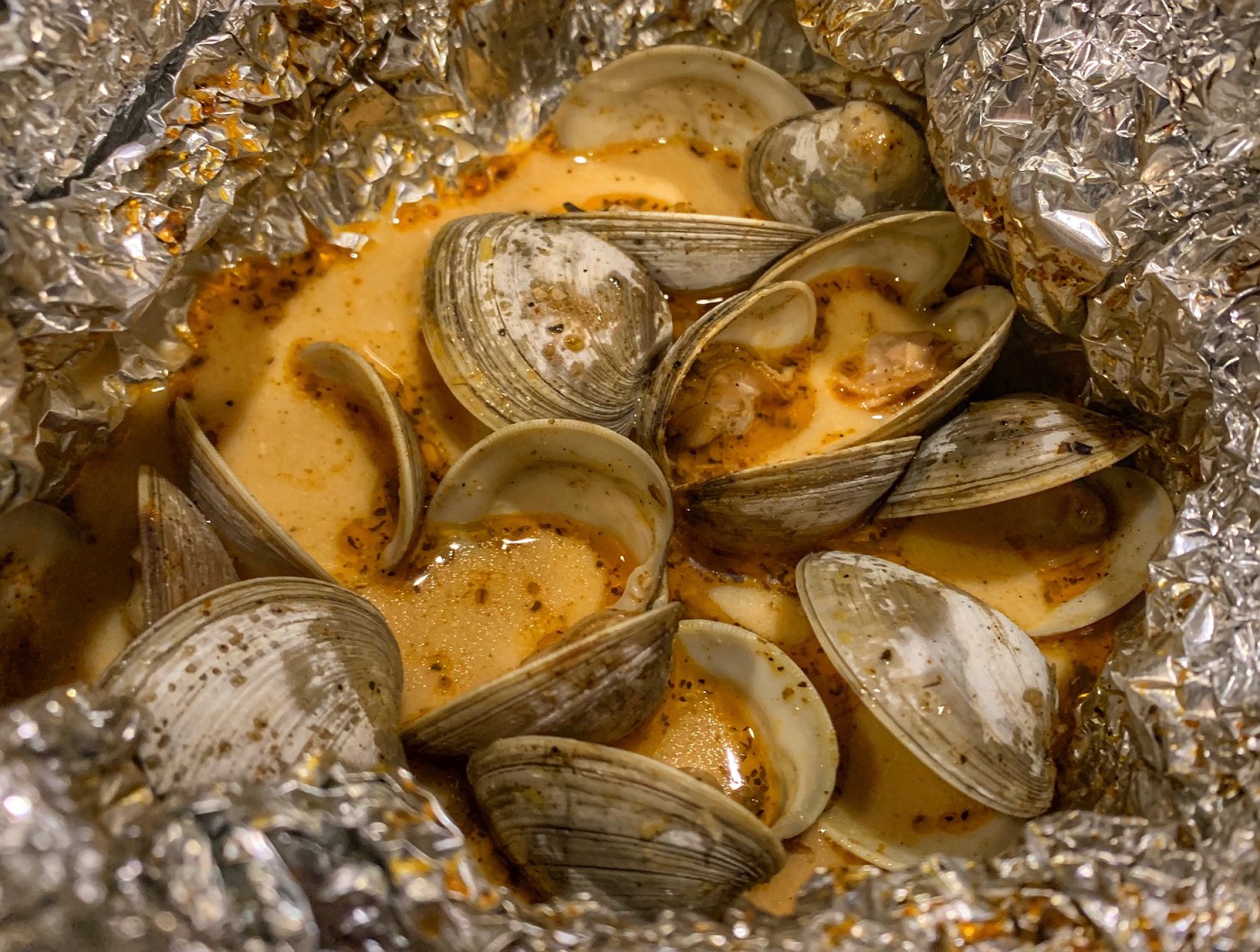 It was all cooked on the egg.  Quick.  Easy.  And delicious!