My fam's favorite restaurant is an All-American diner called Harlan's "Truckport" in Davenport, IA.
In it's prime, was a main stop pre I-80, Radiator Springs type deal....but they grew anyways, and built a newer, bigger joint.  The pic isn't the best, but that dark line on the highway are tractor trailers going all the way back.  Truckport is the white building by the trucks.  A cool pic...
It's not the belly up to a swivel chair gem of fond memory yester years like above, but they crank out some good grub, serving breakfast 24/7.  I'm still partial to Maid-Rite, as it's a one block walk for us on a lazy Sunday, but their fried chicken is top notch.
Truckport has a Trucker's Special on their menu, similar to a Lumberjack, which is a big a$$ steak, several eggs, and all the fixins.
This post pays homage to the fond family memories, and the SCA ribeye comp in Waterloo, IA today.  This event will be on the radar in 2018.
Started with a nice cut, aged 2 weeks wet, 4 weeks dry.
700 degree egg after a nice preheat, not sure on time, went by feel....maybe 90 seconds a side as a guess.
Berkwood Berkshire bacon bits, brother's fresh eggs.......eat your Focking heart out Mangrate haters.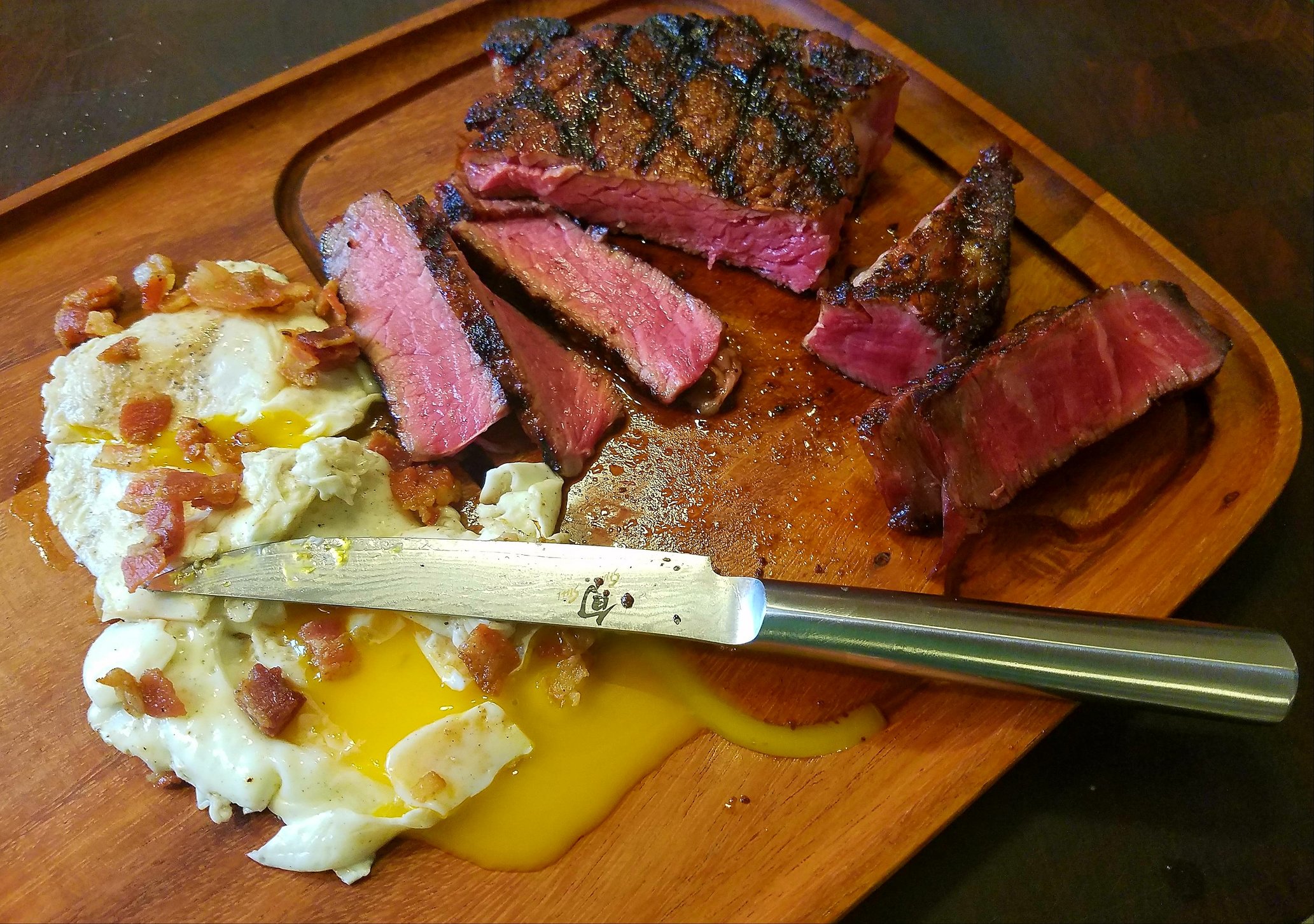 Thanks for lookin', and sincere apologies for the ultra sensitive.
Brandon

Quad Cities
"If yer gonna denigrate, familiarity with the subject is helpful."