So I dropped SWMBO at the airport this morning, she and SWMBO Jr. will spend the week in Durham with the in-laws. That means I get to play! I started today by making some salsa, vidalia onion, a poblano, and 2 jalapeños, with olive oil and salt and pepper. Then about a pound and 3/4 of Roma tomatoes with olive oil, cumin, and chili powder.
Got those on two levels, the onion and pepper on the lower, tomatoes on higher.
The things closer to the fire were done first, and went into the food processor, followed by the tomatoes about 15 minutes later:
Then whirled it around until the consistency looked good.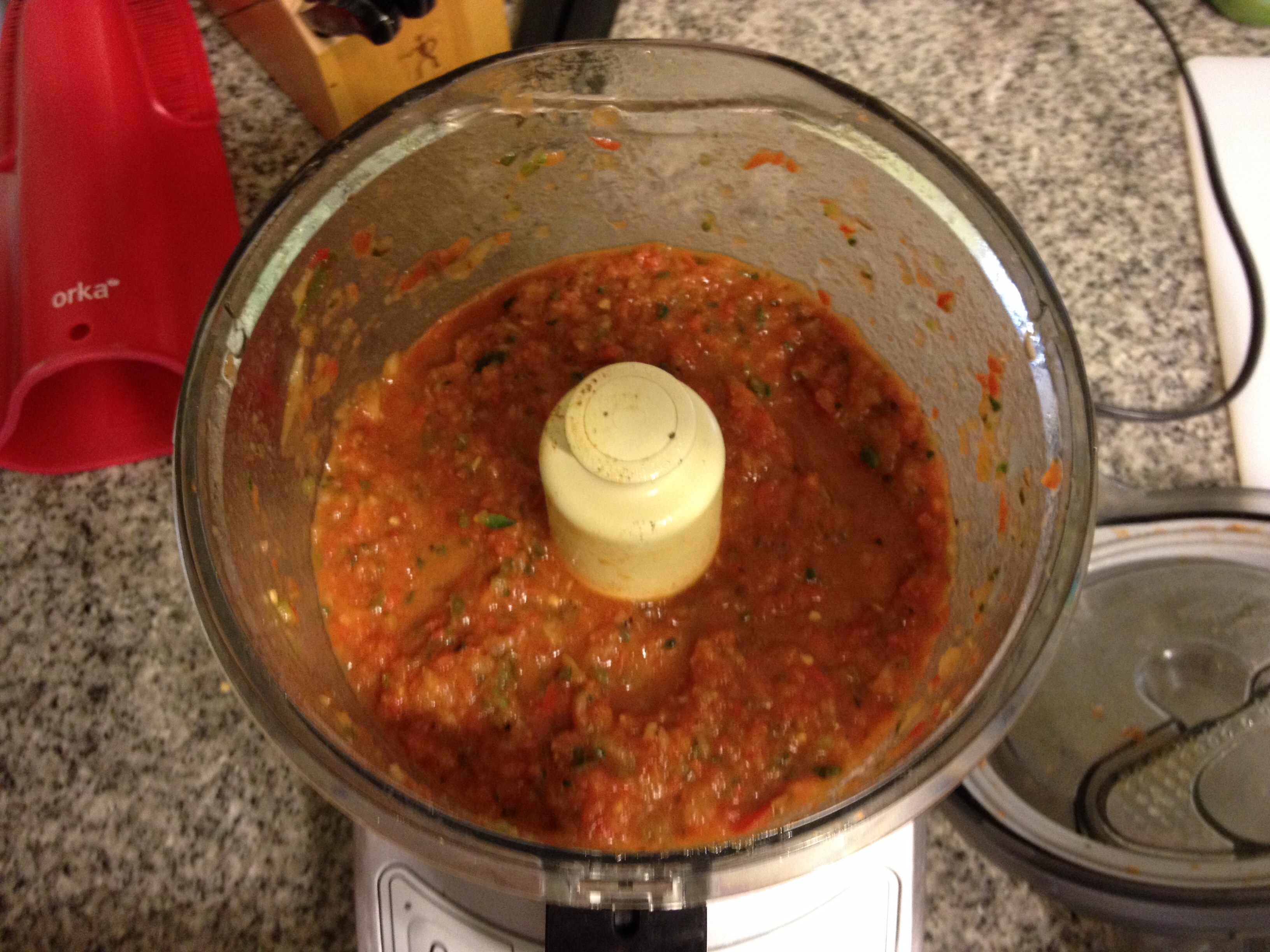 I'll use this to snack on this week, and maybe to sauce tomorrow's spatchcock.