Before starting yesterdays great
Kentucky Hot Brown
cook for the Kentucky Derby party, we were watching Rick Bayless show One Plate at a Time and saw some Cheese_Stuffed, Bacon-Crusted Shrimp and knew that was going on the menu for Sunday! It was Cinco De Mayo after all.
First up was to grill some veggies, we decided to do everything on the cast iron griddle on the large egg. Heirloom tomatoes, anehiem chilies, and red onions.
Then I butterflied the shrimp and got it ready to be stuffed with the cheese mixture.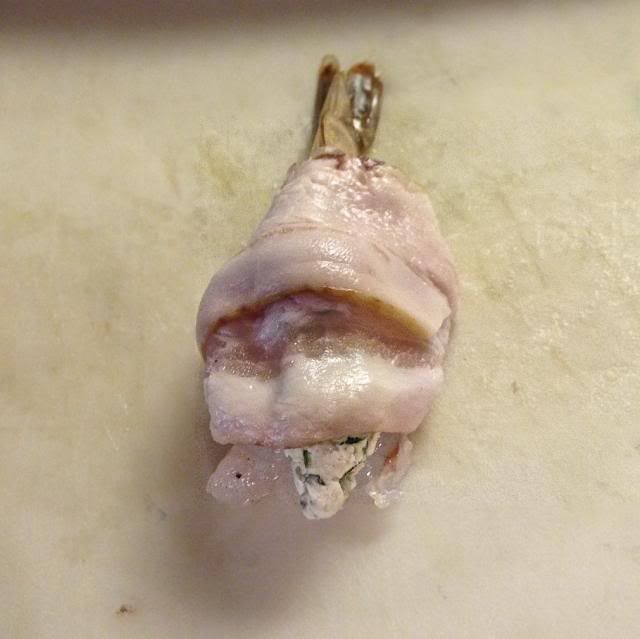 Time to check on the Egg and make sure that the temp was holding stead at 400° Still chilly but not windy like Saturday so it made being outside much better.
We decided on a Chorizo Dirty Rice as a side and did it on the egg. It turned out great and was a nice side that we were experimenting with.
While going through Rick Bayless latest book
Frontera Margaritas, Guacamoles, and Snacks
I saw a recipe for a Tequila Old Fashioned and it was great! It was made with Ancho Chile, Woodford Reserve, Patron Reposado, Agave Nectar, & Reagan's Orange Bitters.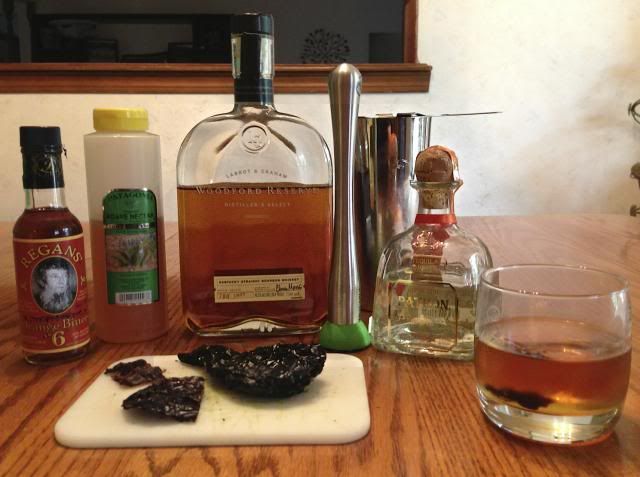 Then the veggies where diced up and put into some veggie quesadillas and went out on the Egg
Now the main attraction: the shrimp!
After the flip
All done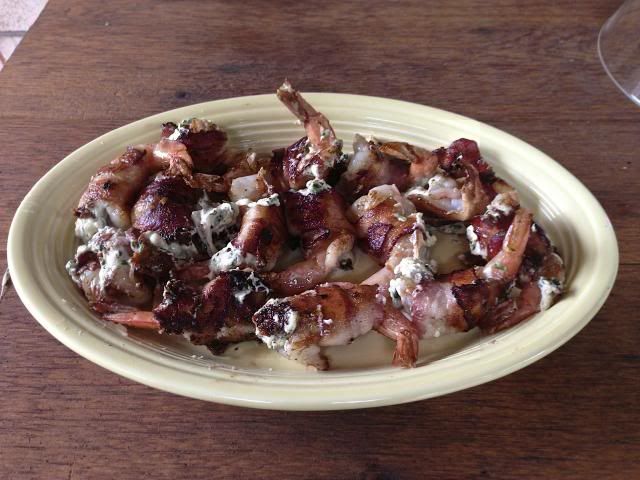 The spread with the Roasted Guajillo Salsa I made last week and some candied jalepenos.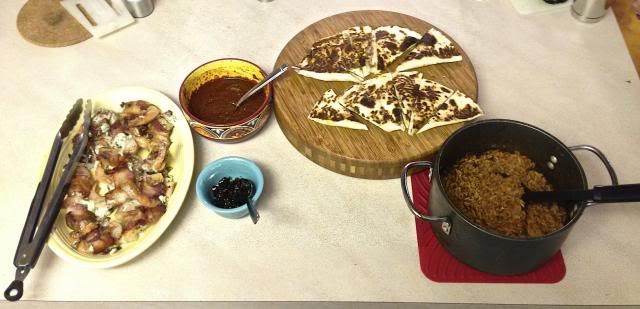 Plated pic
It was a great weekend with two really good meals. I hope everybody had a great weekend!
Large & Small
BGE
, CGW Two-Tier Swing Rack for
BOTH EGGS
, Spider for the Wok, eggCARTen & and Cedar Pergola my
Eggs
call home in Edmond, OK.