Thanks to @LTAFlynEgg post about wings last week, I knew I had to try my hand at making Garlic Parmesan Wings. I tried making these one time before, but I wasn't sure if I was supposed to use parmesan cheese from the green can or shred my own parmesan cheese. I went with the later and it didn't turn out so well. This time I went with the green can (Parmesan & Romano cheese to be exact) Much better this time.
Since I was dining alone, the MINI got put into action, indirect at 400F, no wood for smoke.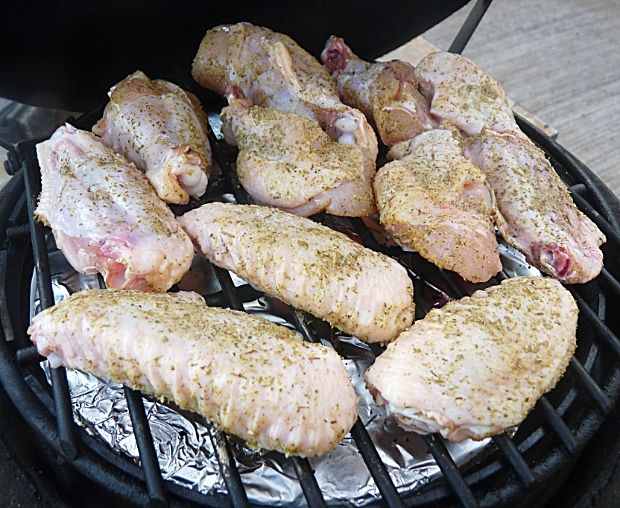 They were done in about 30 minutes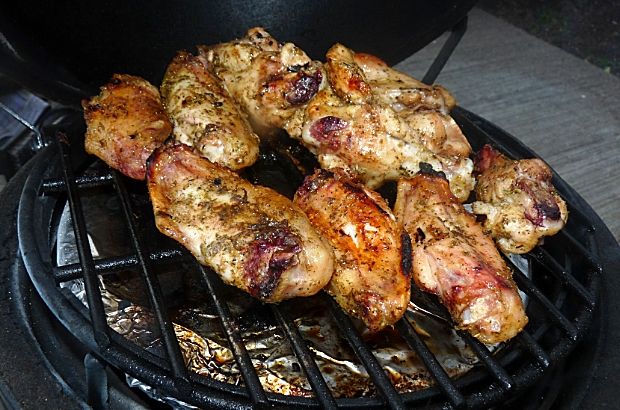 Tossed in the sauce and then "Basketed Up"
Big thanks to LTA for the inspiration and also @Dyal_SC who was kind enough to answer my text about how much baking powder to add to help crisp up the wings. I think it really does help and I'm glad that I didn't have to get out a shovel and dig through all the wing posts on this forum to find that nugget of knowledge. This batch was a million more times successful than the last time I tried them. Garlicky and Parmesany crispy wonderfullness. I'd skip the Ranch or Bleu Cheese for these ones, though. All I used it for was the celery.
Rowlett, Texas
Griffin's Grub or you can find me on Facebook
The Supreme Potentate, Sovereign Commander and Sultan of Wings