After seeing all the posts about meatloaf for the last month or so we finally decided it was time to make one on the egg. After a quick inventory of what we had in the pantry and a couple of different recipes we ran to the store and got the rest of the stuff.
Ingredients:
2 pounds lean ground beef
1 package pork sausage
1 cup whole wheat bread crumbs (just a quick pulse of two heels of bread in the Cuisinart)
1 package Lipton onion soup mix
1 can Campbells cream of mushroom soup
1 egg
1 Tbl garlic powder
salt / pepper to taste
Stabalize Egg at 375° We used a handful of cherry and a handful of apple chips.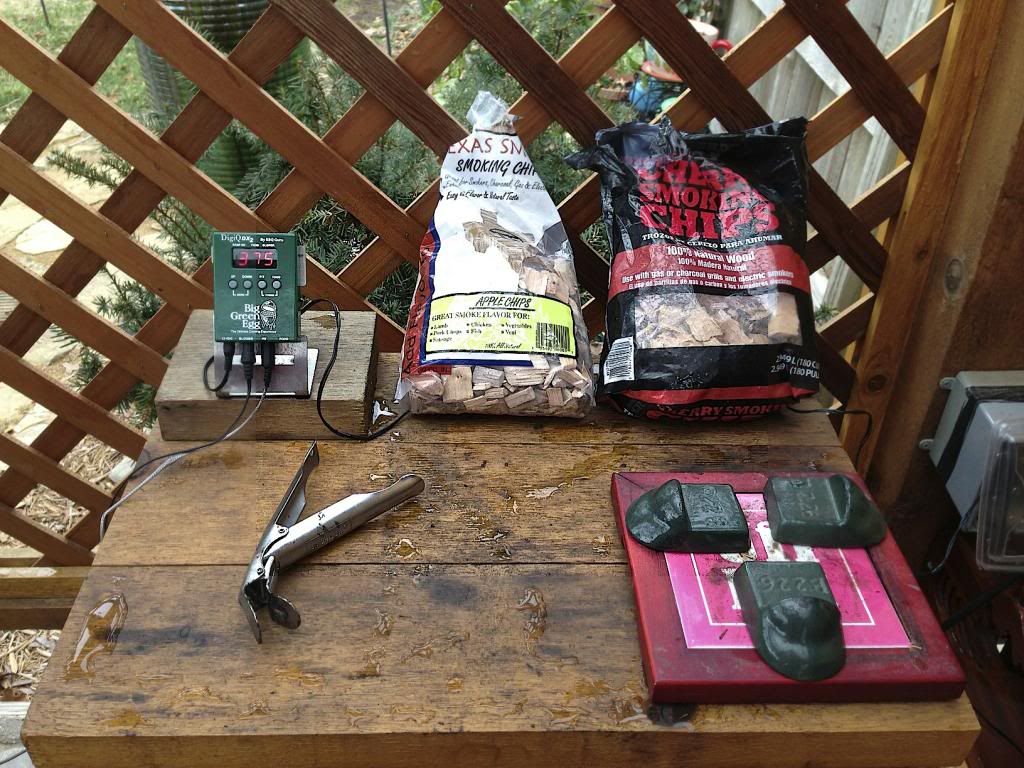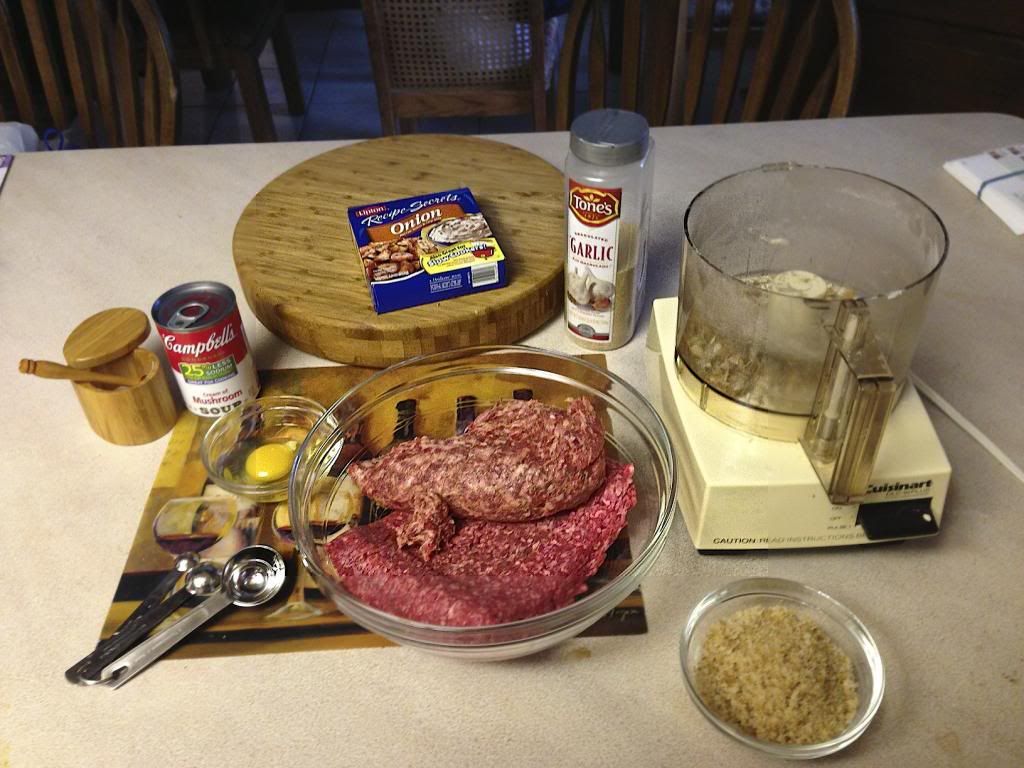 In a food processor, blend onion soup with bread crumbs.
Add bread crumb / onion mixture, mushroom soup, egg, garlic powder, salt, and pepper to a large bowl containing the meat and mix together with hands until well combined. Shape into a loaf and bake until internal temperature reaches 170° just over 1½ hours.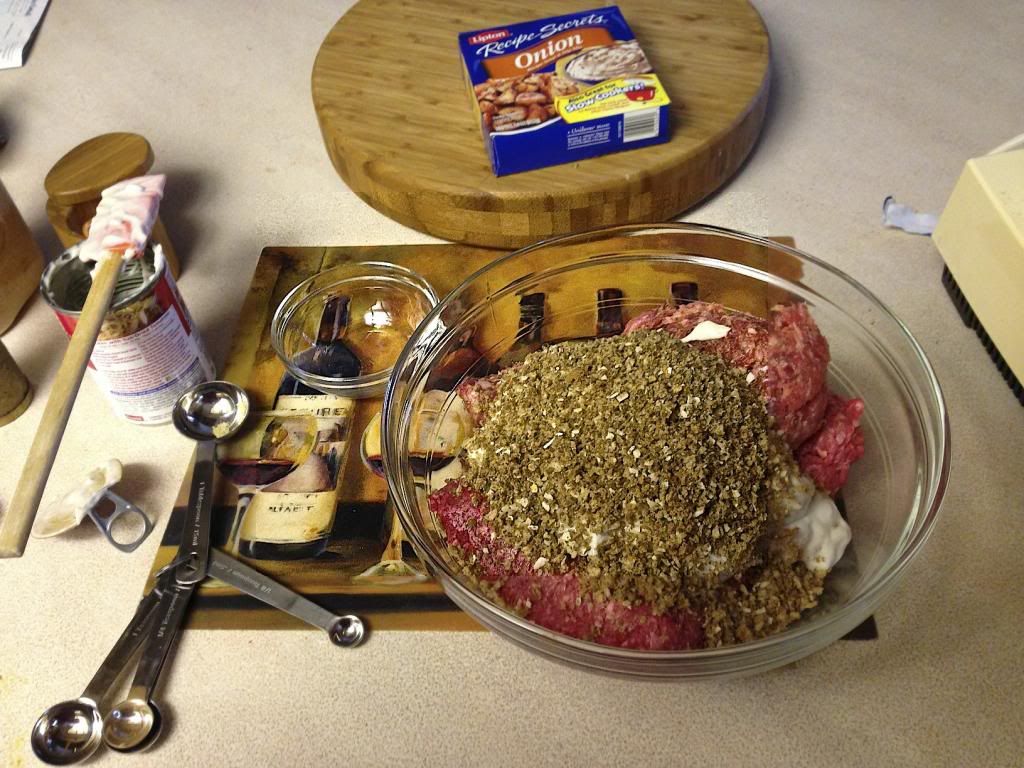 First I drizzled some olive oil, salt, and pepper on some cauliflower skewered on the firewire.
Then it went on the top tier of the CGW
Swing Rack
Flipped the cauliflower after about 10 mins
After another 10 minutes I took the cauliflower inside and put it in a sauce pot and simmered it in milk until fork tender, saving ¼ of it to put on top of the mash.
Once they are fork tender they go in the food processor and start with half of the liquid and add more until you get the desired consistency. I added 1 cup of white cheddar cheese I shredded with the processor earlier.
I transferred the mash to a bowl and sprinkled some parmesan on top then foiled until the meatloaf was ready.
Here it is at 170° and the backyard smelled great!
We let it rest around 20 minutes and sliced it up
I can't believe we waited so long to make this. It was by far the best meatloaf I have ever made! The cauliflower was great and the pieces left whole were just as good! I will be making both of these recipes again in the future!
Then to top off a great meal a homemade Apple Crostata, it wasn't made on the egg but it could have been.
Just a little update I resealed / stained / protected all the cedar and mahogany. After almost two years everything still is looking great!
Large & Small
BGE
, CGW Two-Tier Swing Rack for
BOTH EGGS
, Spider for the Wok, eggCARTen & and Cedar Pergola my
Eggs
call home in Edmond, OK.