Welcome to the EGGhead Forum - a great place to visit and packed with tips and EGGspert advice! You can also join the conversation and get more information and amazing kamado recipes by following Big Green Egg at:
Facebook  |  Twitter  |  Instagram  |  Pinterest  |  Youtube  |  Vimeo
Share your photos by tagging us and using the hashtag #EGGhead4Life.
In Atlanta? Come visit Big Green Egg headquarters, including our retail showroom, the History of the EGG Museum and 
Culinary Center
!  3786 DeKalb Technology Parkway, Atlanta, GA 30340.
Fish & Chips
Did you ever get one of those cravings that just won't go away? Yeah, me too. This one wasn't for Egg'd food, although I suppose I could have done it on the Egg. Instead, I wanted to duplicate as close as possible to authenic Fish & Chips.

The places I've tried here and different cities just didn't quite hit the mark with theirs, and some were no better than just fried fish, and sometimes even worse.

I read a lot of recipes, and there are a LOT of fish & chip recipes, all claiming superiority to all others. Some were way too simple while others were way too complex.

We don't eat a lot of home-fried food so I figured I had better try to master the art of 'frying' before I tried to make the perfect batter, the perfect chip and so on. So I got out the deep-fryer.

I just bought some frozen cod to start with, some russet potatoes and a box of Fish & Chips batter mix, and a huge bottle of canola oil to go in the deep fryer.

Here's the set-up in The Coop.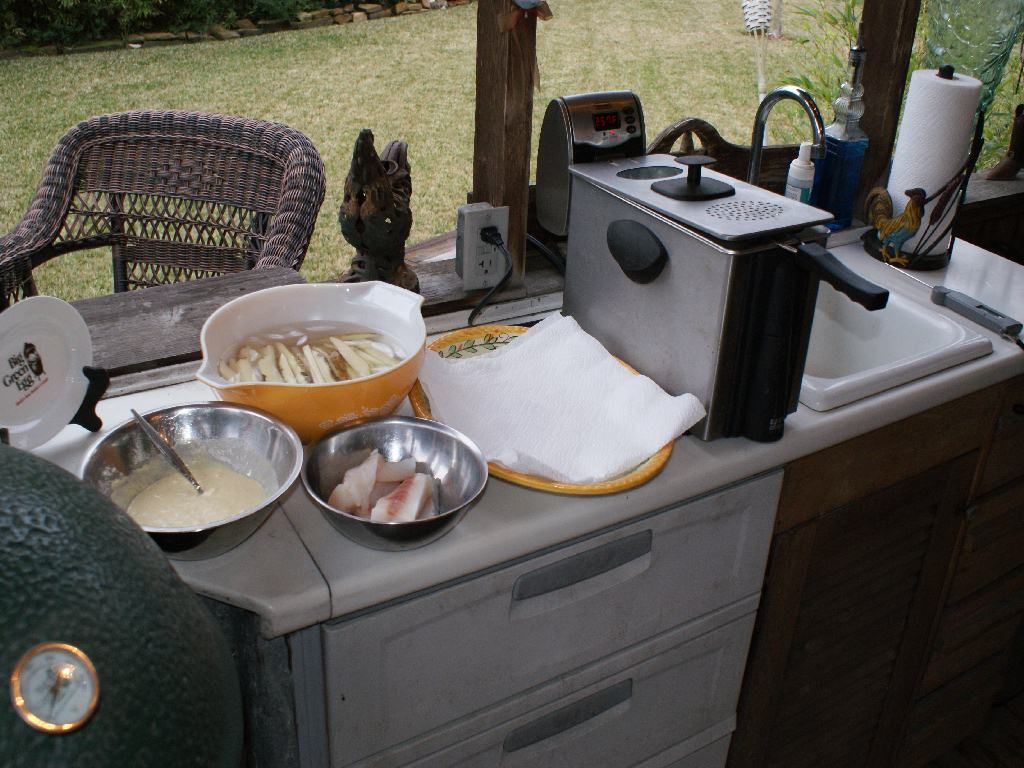 Temperature climbing to 335°for the potato blanching then to 375° for the frying of both chips and fish.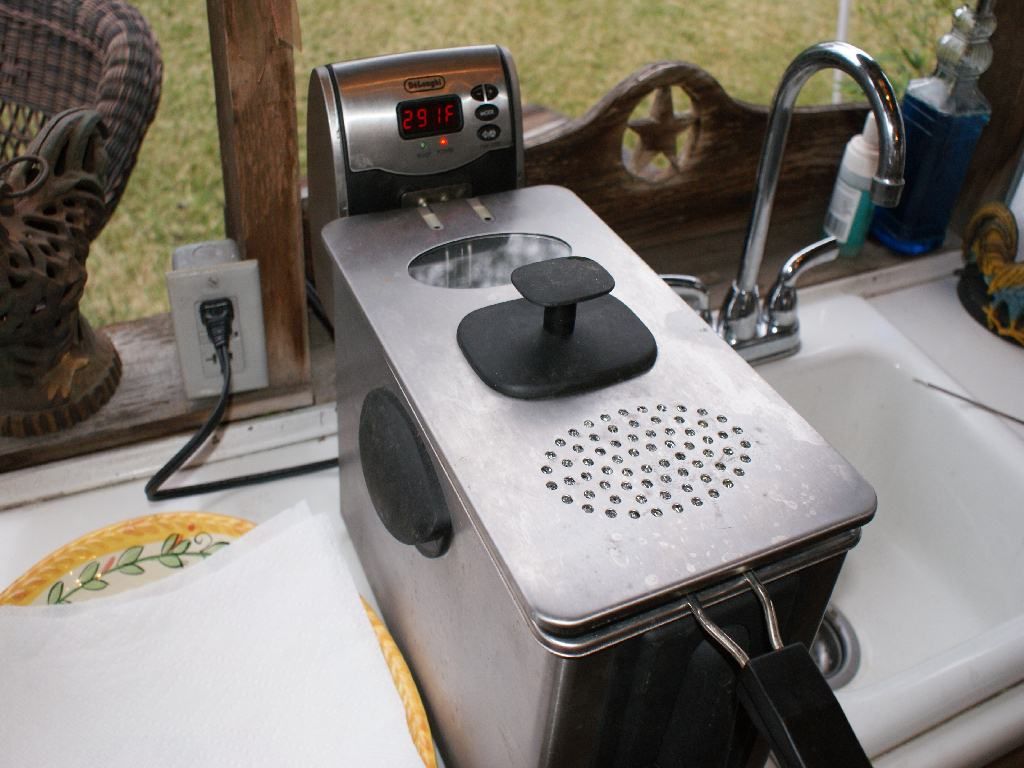 I did the potatoes using the two-step method that involved ice water, no batter, blanching and then re-frying first, then with the batter and frying once. We liked the batter version better.

The fish was better when fried just a bit longer to get the really crunchy outside but soft, not over cooked inside.




Plated...




Turned out pretty darn good but not exactly GREAT for my first attempt. But it also took four times as long to clean up as anything cooked on the Egg.

In conclusion, we will eat at Capt. D's next time I get the same craving, and the deep fryer will go back in the cabinet for a long, long time.

The Egg with a wok is much easier, faster and quicker to clean up anyway.

Spring "Just Because It's A Craving Doesn't Make It Good" Chicken
Spring Texas USA