Ya know the saying, "Pizza. Even when its bad, its still pretty good?" Well, that doesn't apply at all to meatloaf. When its bad, its bad. No two ways about it. @dawsonhull brought up meatloaf Monday and it got me to thinking I haven't done one in awhile. The next day I saw some ground beef on sale and I decided it was time to make some again.
Instead of playing it smart and using a tried and true recipe, I looked for some new ones. I found one that looked to be promising, so I thought I would give it a whirl. Wasn't real sure what the best way to set up the Egg with an AR, still working on figuring that out, but I went 350, stone on the second level (with a drip pan fashioned out of foil), oval grate on the third level. Apple chips for smoke.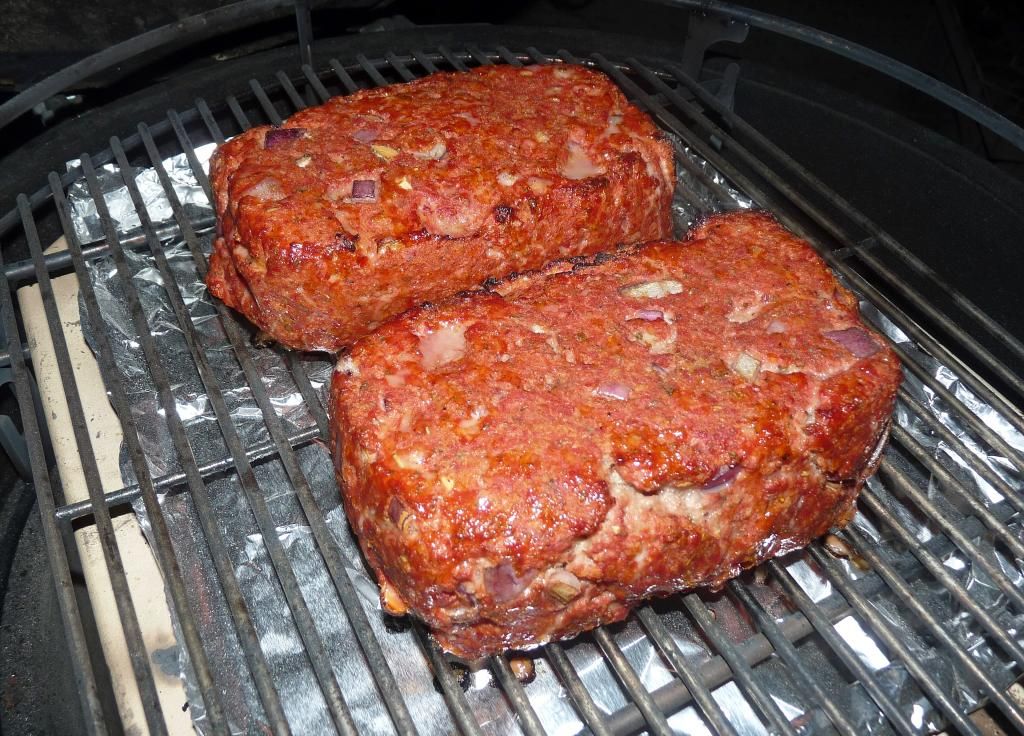 Can't believe how red it looks in that picture. Might have been soemthing to do with the flash? Anyway, started basting one of them at the 45 minute mark when it had reached 115ish. Mrs. G didn't want anything on top of hers. I used a half ketchup/half Stubbs bbq sauce with a bit of worsey sauce, some Lousiana hot sauce and a squeeze of lemon.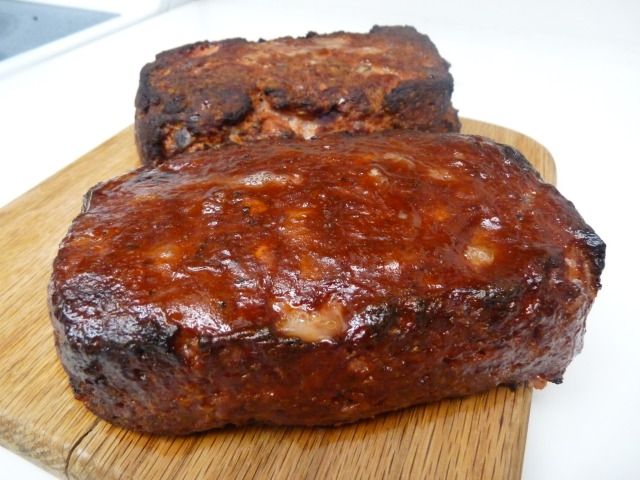 Finally pulled them at I'm not really sure when. It was after 7:30, but I wasn't paying attention and/or I just forgot. Whenever they reached 160ish.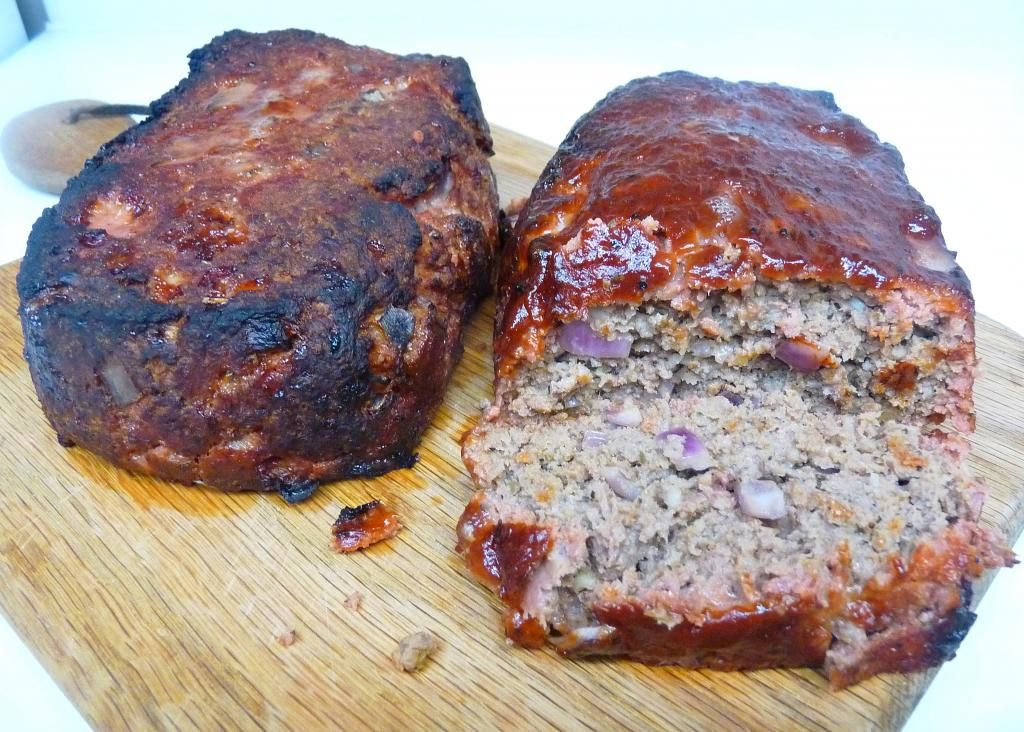 Kind of a bummer. We just really didn't care for the flavor, although I'm sure the dogs would have happily devoured it. Not gonna post a link to the recipe because they are an internet friend and I don't want to hurt their feelings, nor do I want anybody to try it. I will say the only thing I altered in the recipe was using red onions instead of regular. That was just because I had half of one already cut up that needed to be used. Don't think it seriously affected the flavor much, but I'll use white from now on. And I'll go back to one of our other recipes. Hope everybody else's night cooking went better than ours.
And BTW, the new Photobucket sucks. Maybe I'm just not used to it, maybe I need to switch to somebody else. I don't like it at all.
Rowlett, Texas
Griffin's Grub or you can find me on Facebook
The Supreme Potentate, Sovereign Commander and Sultan of Wings