Except this steak!
I don't know what I was thinking. I'm normally a pretty smart guy, 'specially if I've had a few drinks in me (obviously, I hadn't had any). I knew Mrs. G was heading out of town yesterday, so picked up a little steak for me last night while I was at the store getting shrimp Wednesday. I figured a small steak would be fine for me since I'm "unofficially" doing this weight loss thing. Plus I didn't want to go into a meat coma. I just wanted the flavor of some steak. So I picked this guy up that weighed in at a whooping 0.26lbs!! Fired up the Mini to 800F, I actually had to bring it down because it was past the 800F mark and I had no idea how hot it was.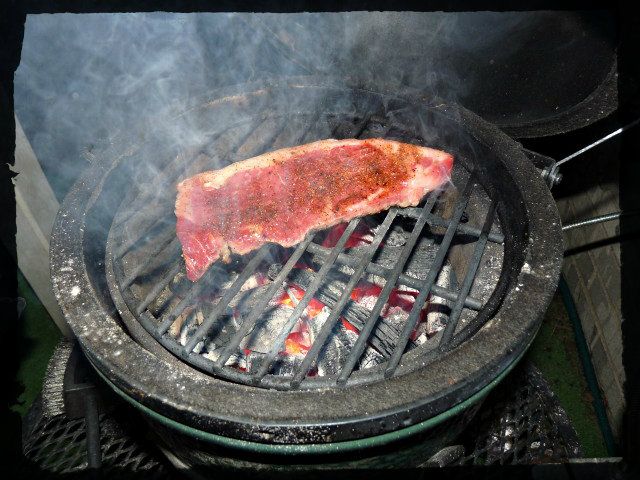 My plan was to go 1 minute per side. You know...30 seconds, rotate 90 degrees, 30 more seconds, flip, 30 seconds, rotate 90 degrees, 30 seconds and pull. Probably should have pulled it earlier, but it just wasn't getting that seared, carmelization like coloring.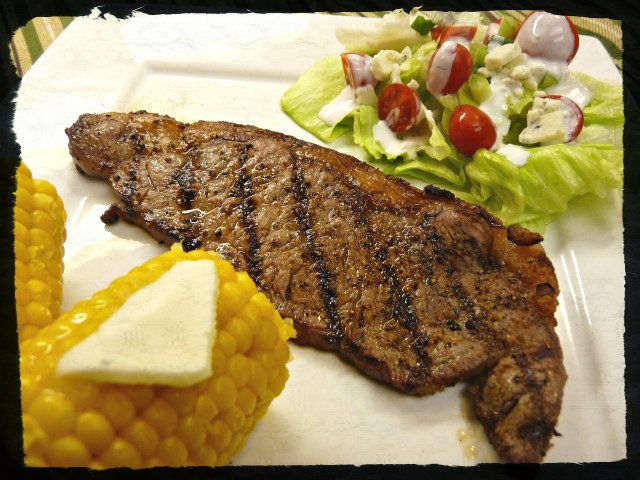 I don't know if there is anyway that you could cook a steak this thin and get it to brown on the outside and still come out medium rare. I probably shouldn't have bought a steak so small. The good news is that even though it wasn't pink at all, it came out fork tender. I didn't even need a knife to cut it. And I got my craving for steak out of the way without feeling weighted down with a full belly of beef, ready to hibernate or go into a meat coma. Little salad on the side and some corn on the cob and I was good to go.
Rowlett, Texas
Griffin's Grub or you can find me on Facebook
The Supreme Potentate, Sovereign Commander and Sultan of Wings