have been playing with this in my head at night when I can't sleep... we love ABT's but the time to make them and the time to cook them and for a crowd :(
so today I chopped up some of our homemade bacon and cooked it almost done and set aside. seeded and sliced and chopped about 8 peppers to bite size chunks and put in the hot bacon fat to just coat and get a tiny bit tender. drained out about 95% of the fat and then warmed 1 cup cream cheese in a bowl with about 1Tb of ragin' river and mixed well. spooned this over the pepper chunks and them topped with the bacon. sprinkled with coarse dizzy pig and heated in the egg till bubbly. served with plane crackers. this was gone fast! it was great and will be how we do it in the future. easy and no wheres near the work and serves many more than the 8 peppers would have.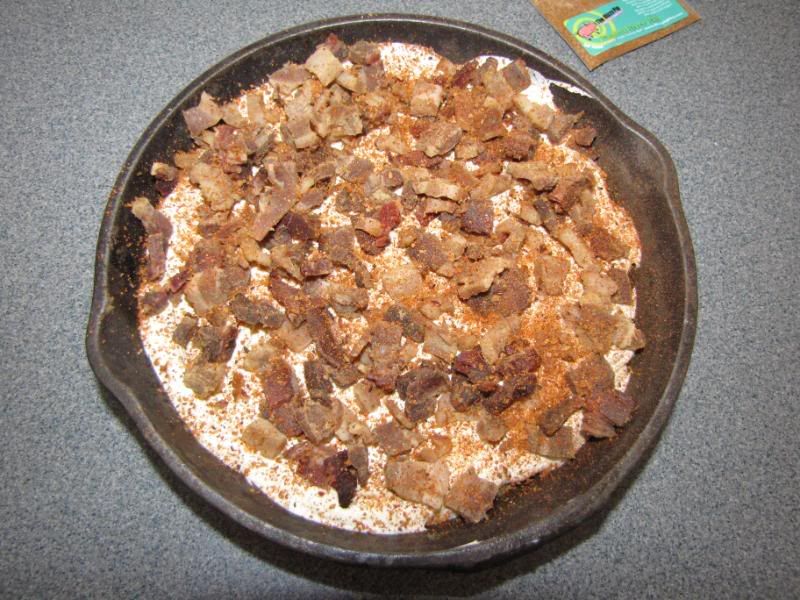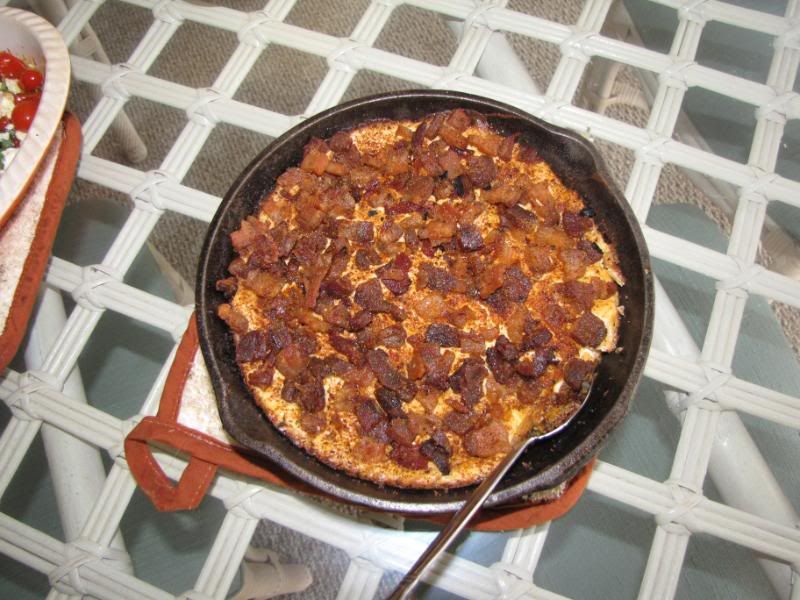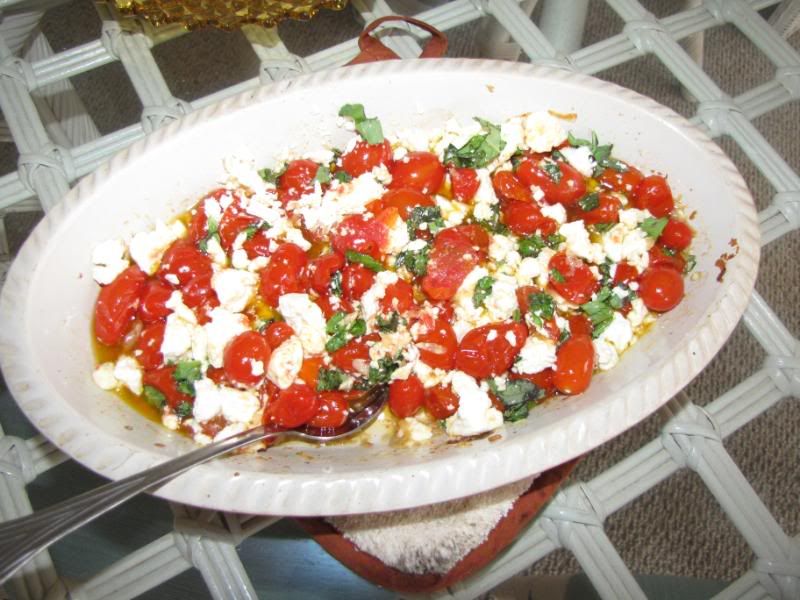 roasted grape tomatoes served with hot fresh bread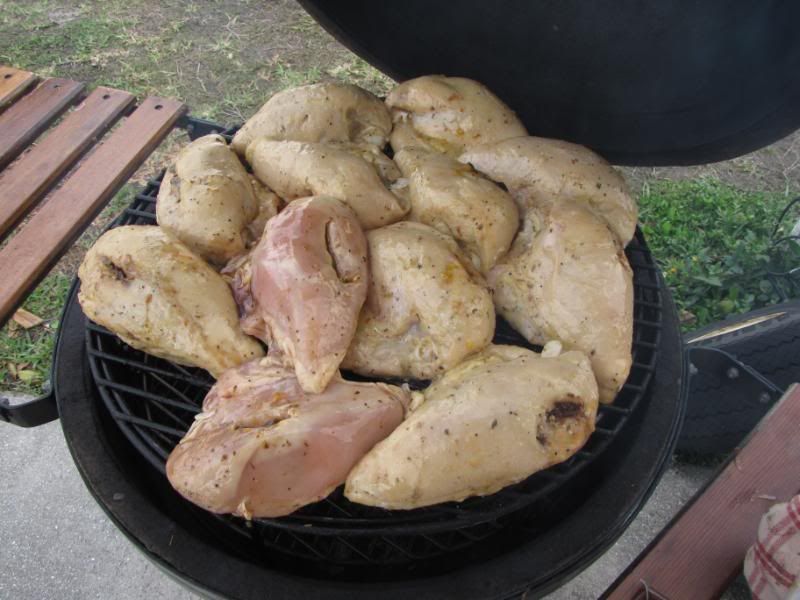 main coarse was chicken breast with a pocket cut in and filled with fresh Mozzarella and fresh basil leaf and sun dried tomatoes.
but the ABT dip was the best!