Peeking out the back door today and found this feller dangerously close to my egg.
I am not much of a Venison man myself, but it did inspire me to defrost some Elk burger and make an old standby favorite... Cheeseburgers!
Wanting to jazz up the dish a bit I had the idea to coat some thick cut taters with a combination of spices and cornstarch with thoughts of a crunchy fried type texture.
Scrubbed up and prepped a few spuds-
Seasoned first and tossed, then added some cornstarch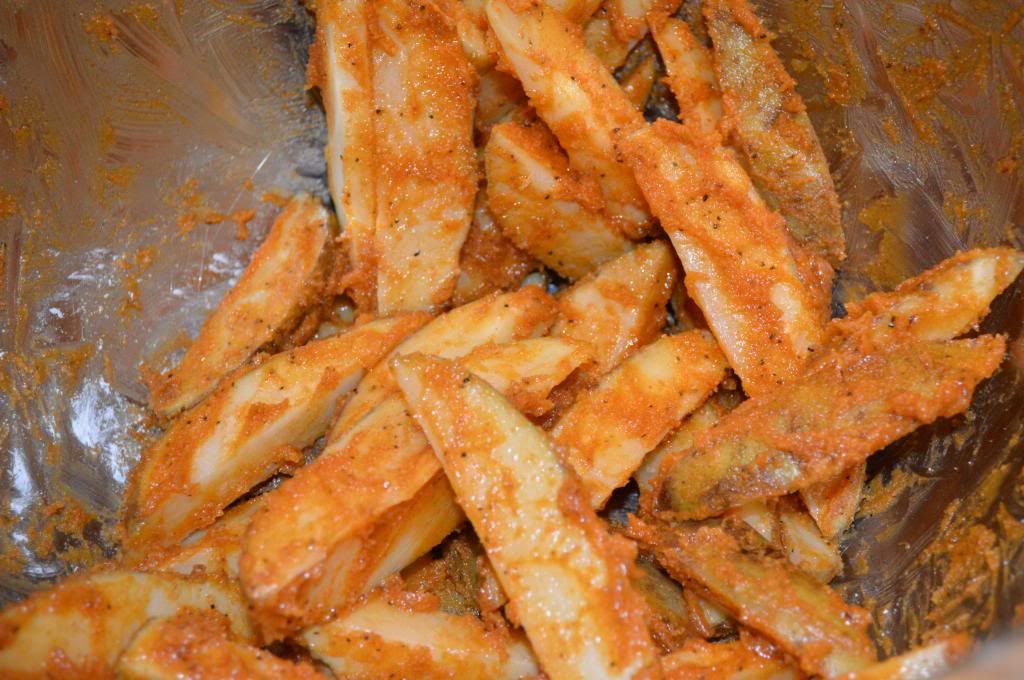 Roasted on the egg before I cooked the burgers-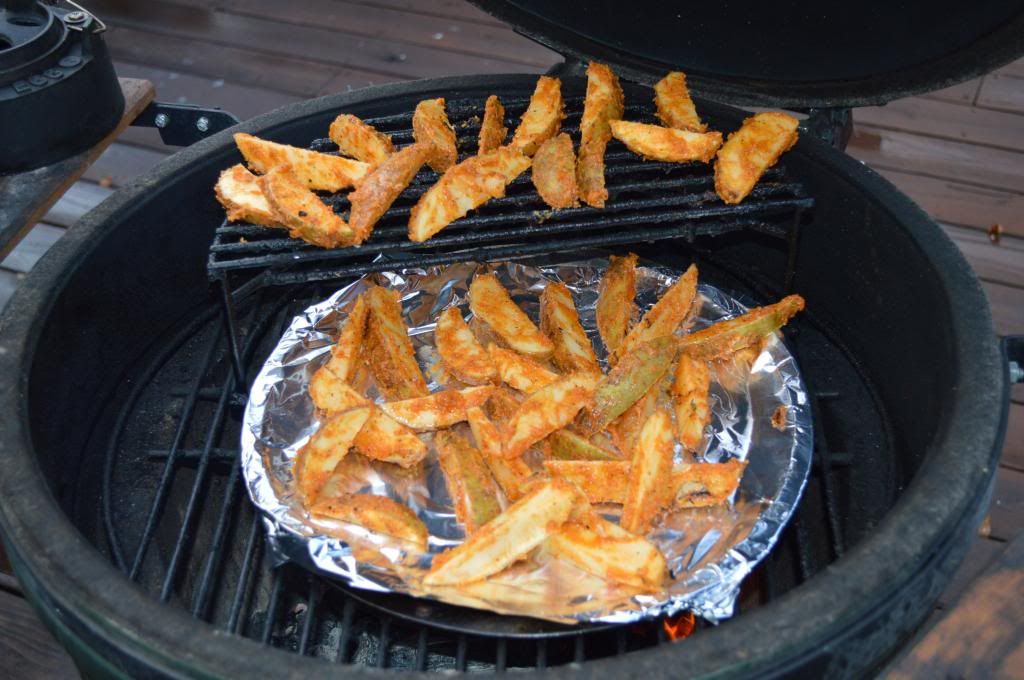 Elk burgers came out great and were topped with some Cabot cheddar cheese. Potato's were fantastic, but next time I will go with a little less corn starch. They crisped up nicely with a great crunch... Just like fried, but done outside!
Thanks for looking!