Ok, so this is an app we used to make from our catering business in my other life. Always a big hit. We always used Nueske's applewood smoked duck but its hard to get at retail. I found these duck breasts at whole foods. I brined the breasts in an herbed poultry brine then smoked to 140 indirect over cherry chunks. The duck was amazing by itself but now for the canapé:
Take a baguette and slice it thin. Butter it and grill on your pizza stone for a nice smoky finish to the bread. Once cooled, schmear (yes schmear) some triple cream Brie on the baguette. Then put a dollop of fig jam (stonewall kitchens fig and ginger jam is great and available everywhere at snooty stores). Slice the duck lengthwise in half inch strips, then turn and slice in very thin strips keeping a little slice of the fat cap in every slice Pile a large pinch of the sliced duck on top of the fig jam. Then finish with caramelized red onion These are smoky, salty, sweet, and delicious. Slice like this first: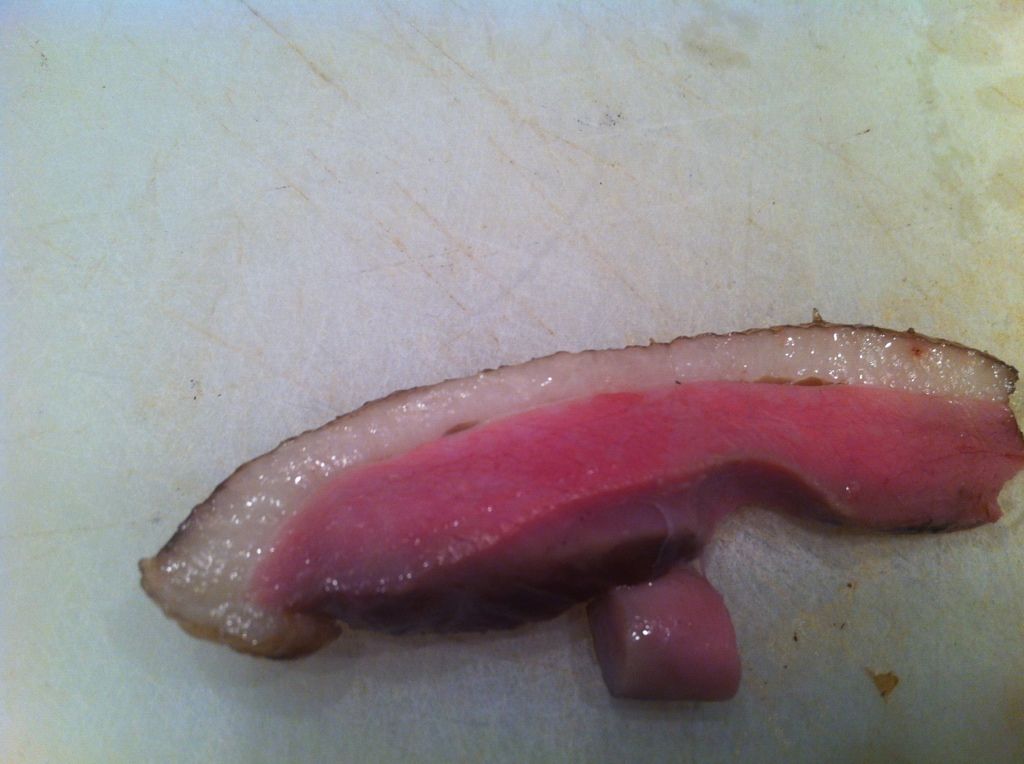 With fat cap on top like it is here, slice very thin pieces from top to bottom so a tiny piece of meat and fat are in every bite. Here is what it looks like when prepped: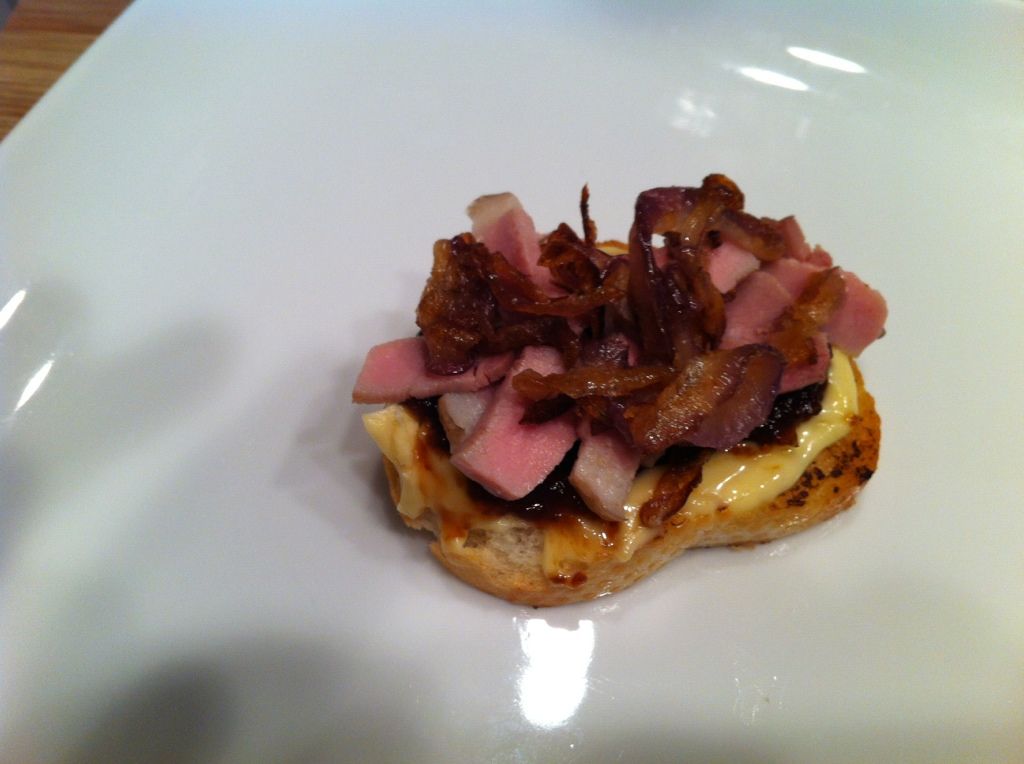 Try to eat just one. Double dog dare ya.