Did a 10# picnic last night for tonights meal. Slow cooked it till it was 195 (for about 19 hours). And did some charred sweet potatoes. Just take some LARGE sweet potatoes and toss them on the coals then stack some coals around them. Let them cook for for about an hour or until they are charred turning once or twice. Let them rest a bit then cut them open and either scoop out the good stuff or server as is. Little brown sugar and butter and you are good to go.
To give you an idea...
What they should look like... sorry for the blurry pic
Picnic...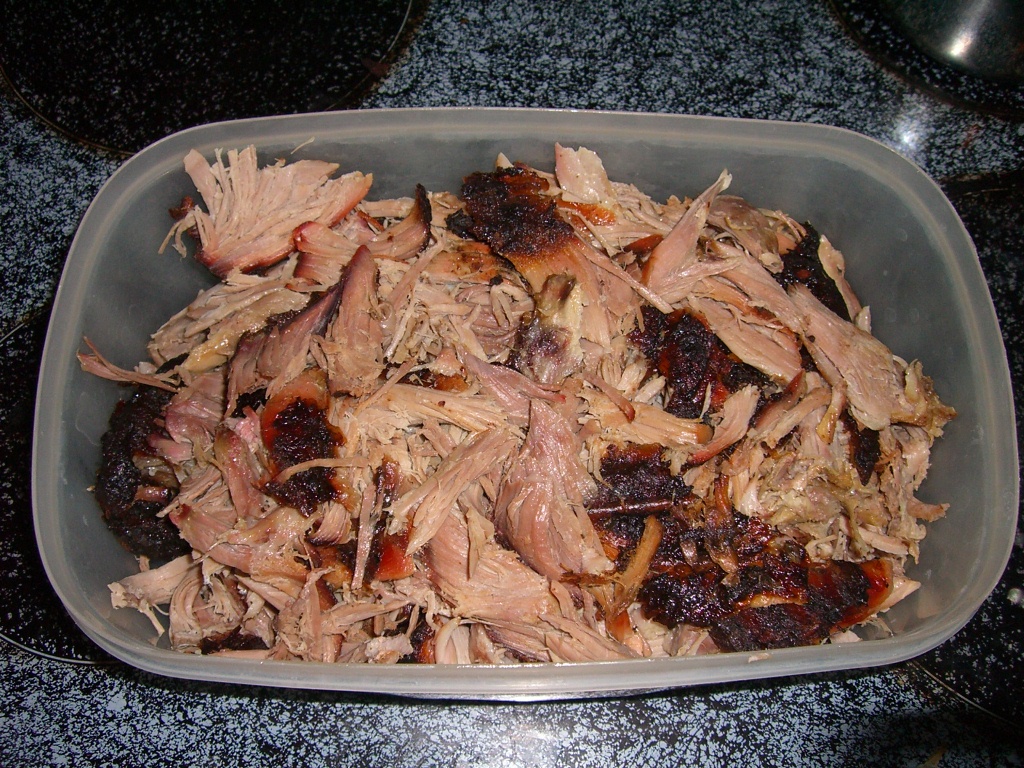 Lets eat...